September 27 ~ September 30 2017
NEW Location
Father Madden Hall
Carr Hall, 100 St. Joseph Street.
(across the street from The John M. Kelly Library)
Book Sale Hours
Wed. Sept. 27    1 p.m. – 8 p.m. $5 entry fee today only
Thurs. Sept. 28  10 a.m. – 8 p.m.
Fri. Sept. 29        10 a.m. – 8 p.m. ½ Price Sale 4 p.m.- 8 p.m.
Sat. Sept. 30       10 a.m. – 3 p.m.   $15 a box all day
About the Kelly Library Book Sale
Every fall, the Friends of the John M. Kelly Library host a used book sale to raise funds for the St. Michael's College Kelly Library. The sale features more than 100,000 donated books and other media items, which have been sorted into an array of scholarly and general categories. It also features musical scores, biographies, literature in foreign, a children`s corner, cookbooks, and much, much more. Our special editions include curiosities, rarities, signed first editions, and exquisite art books.
The proceeds go towards improving the physical spaces within the library, provide the latest technologies for scholarship, and preserve and enhance the existing collection all for benefit of current and future students of St. Mike's.
Donating to the Book Sale
Donations can be dropped off to the Kelly Library, which is located at 113 St. Joseph Street. For large donations, please contact the library to schedule a time for the material will be dropped off. To arrange for a pick up please email the Book Sale Coordinator, Peter Rogers; donations must be packed prior to pick up. Please pack the items in boxes that are equal size to banker boxes; any larger could possibly injure the person lifting the boxes.
Volunteer Your Time
The Friends of the Library are looking for volunteers to assist with setting up/packing up and restocking the tables for the Annual SMC Book Sale. If you would like to volunteer please contact Manda Vrkljan at manda.vrkljan@utoronto.ca
Highlights of the 2016 Book Sale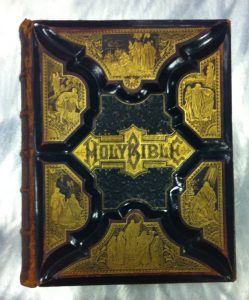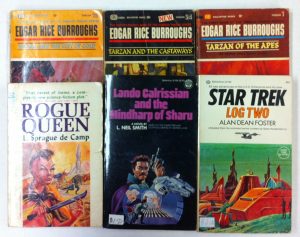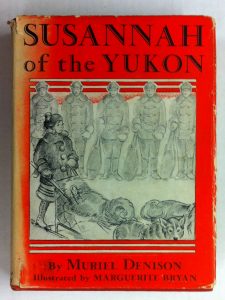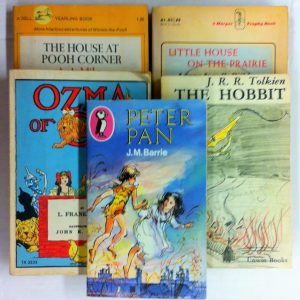 We have a big selection of theology this year, with emphasis not only on Catholicism, but also an extensive collection of books relating to Martin Luther and the Reformation.
Another great year for signed first editions in virtually pristine condition.
A big group of as new hardcover books on biography and history, with special emphasis on war and military figures.
A wonderful and unusual selection of coffee table and scholarly books on fine collectibles, especially English pottery and fine china.
A good collection of Folio editions, with their slipcases, in very nice condition.
And an eclectic selection of fine collectibles, ranging from leatherbound texts of the 1700s to The Who rock ephemera of the 1980s.
Book Sale Pricing
Hard Covers $5.00 ea.
Trade Paperbacks $3.00 ea.
Popular Fiction $3.00 ea. or 2/$5.00
Pocket Paperbacks 50¢ ea., 3/$1.00, or 20/$5.00
DVDs, VHS, CDs, and Vinyl $1.00 ea.
Special Editions as marked
Payment
Cash, Debit, MasterCard, VISA, and personal cheques.