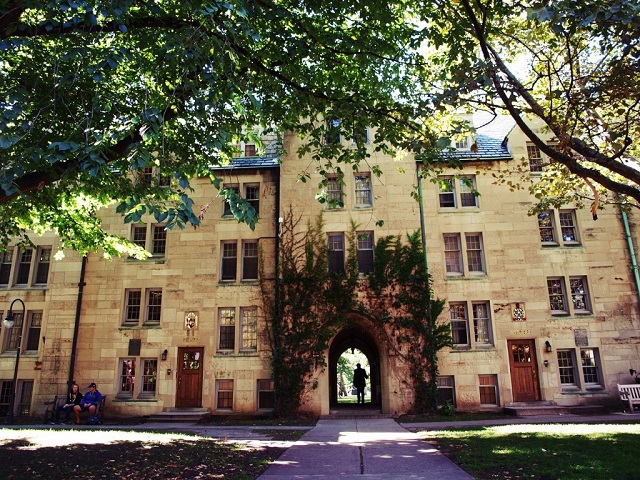 Situated on the east side of campus and spanning more than 12 acres, St. Michael's is one of the largest colleges at the University of Toronto and provides students a veritable oasis within the bustle of downtown Toronto. Founded in 1852 by the Basilian Fathers, St. Mike's is rich in both history and tradition and boasts some of the most impressive architecture on the St. George campus. St. Mike's proudly celebrates its Catholic identity and enthusiastically welcomes students of all backgrounds and faith traditions who want to participate in its community.
The St. Mike's Residence is organized to help students to pursue their degrees in a friendly, supportive, and inclusive environment. The residence operation provides accommodation to 568 students within five buildings that range from older Victoria-style homes, to larger more modern structures. St. Mike's welcomes both male and female students, however all individual residence houses are single-sex. The College also has visiting hours that require guests to leave residence by 11:00 p.m. on weekdays and 12:30 a.m. on weekends.
Convenience – Our residence is just steps away from your classes, as well as all of the other unique opportunities that U of T's urban campus has to offer.
Experience – Enjoy the independence of living on your own in the heart of downtown Toronto, but with a support network to help guide you through the transition.
Support – Each house has its own 'don' who is responsible for fostering community, promoting social and academic events, and enforcing residence rules.
Community – Our community promotes active participation in a variety of ways that foster a supportive environment of friendship and well-being.