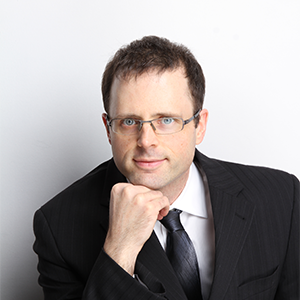 Associate Professor of Practical Theology
Alumni Hall 321
Dr. Jean-Pierre Fortin is Associate Professor of Practical Theology in the Faculty of Theology. Dr. Fortin teaches the Theology of Ministry and Reflection Seminar classes and also oversees field placements, an essential aspect of the Master of Divinity and Master of Religious Education programs at the Faculty.
Professor Fortin completed his MA and PhD at the University of St. Michael's College and is thrilled to be teaching at his "home base." His research includes work in ecumenical dialogue and examining the religious concerns and questions of 21st-century Christians.
Areas of Expertise

Practical theology
Theology of ministry
Evil, suffering, sin, and grace
Christian doctrine
Philosophical theology
Ecumenism

Links

Publications

Books

Grace in Auschwitz: A Holocaust Christology. Minneapolis: Fortress Press, 2016.

L'apparaître humain. Essai sur la signification philosophique du principe anthropique [The Human Apparition: Essay on the Philosophical Significance of the Anthropic Cosmological Principle]. Science, Histoire, Philosophie Series. Paris / Lyons: Librairie philosophique J. Vrin / Institut Interdisciplinaire d'Études Épistémologiques, 2006.

Book (forthcoming)

Evolving Grace: Spiritual History of a Christian Doctrine. Proposal approved by Fortress Press on October 9, 2017, manuscript to be submitted in September 2020.

Book (joint editor, in preparation)

Fortin, Jean-Pierre and Heiko Schulz. A Cruel God: The Binding of Isaac as Challenge for the Rationality of Religion in Judaism, Christianity and Islam. Berlin: De Gruyter, 2021.

Journal Issue (joint editor, in preparation)

Fortin, Jean-Pierre and Jane Barter. Proceedings of the 2019 Canadian Theological Society Annual Conference. To be published in volume 39 (2020) of Religious Studies and Theology (peer-reviewed).

Articles (peer reviewed)

"'Blessed Are Those Who Mourn': The Coexistence and Paradoxical Conjunction of Joy and Suffering." Studies in Spirituality 29 (2019): 273-314.

"Truth as Gift and Vocation: New Perspectives on Revelation." Irish Theological Quarterly 84, no. 4 (2019): 353-72.

"Pope Francis' Global Spirituality: Mercy as Foundation for an Integral Theology." Spiritus 19, no. 1 (2019): 64-80.

"Self-Transcendence and Union in Christ: Karl Rahner's Eucharistic Theology of Creation." Philosophy & Theology 30, no. 2 (2018): 531-48.

"Lament of a Wounded Priest: The Spiritual Journey of Job." Religions 9, no. 12 (2018): 1-14. https://doi.org/10.3390/rel9120417

"Scriptural Spirituality as Postmodern Theology: Dietrich Bonhoeffer's Transformational Interpretation of the Psalms." Theology Today 75, no. 3 (2018): 358-70.

"Prayerful Spirituality as Experiential Theology: Teresa of Avila's Mystical Transposition of Augustine's Confessions." Studies in Spirituality 27 (2017): 109-26.

"Christ Risen, Wonder Arising: A Christian Theology of Miracles."  Toronto Journal of Theology 33, supplement 1 (2017): 25-38.

"Divine Kenosis: Building the Human Community out of Mercy." The Ecumenist: A Journal of Theology, Culture and Society 54, no. 2 (2017): 8-17.

"Symbolism in Weakness: Jesus Christ for the Postmodern Age." Heythrop Journal 58, no. 1 (2017): 64-77.

"Confession as Spiritual Communion: Dietrich Bonhoeffer's Theology of Forgiveness and Reconciliation." Touchstone 34, no. 3 (2016): 14-24.

"Spirituality as Lived Interpretation: A Transformative Encounter between Two Traditions." Religious Studies and Theology 35, no. 1 (2016): 37-51.

"Spiritual Empowerment for Love: Dietrich Bonhoeffer's Ethics of Resistance." The Bonhoeffer Legacy: Australasian Journal of Bonhoeffer Studies 3, no. 2 (2015): 19-40.

"Critical Theology, Committed Philosophy: Discovering Anew the Faith-Reason Dynamics with Origen of Alexandria and Augustine of Hippo." Philosophy and Theology 27, no. 1 (2015): 25-54.

"Understanding as Love: Dietrich Bonhoeffer's Pastoral Theology." Pro Ecclesia 23, no. 4 (2014): 435-56.

"Christian Rationality: Embracing the Divine Mystery." Toronto Journal of Theology 29, no. 2 (2013): 337-50.

"Science et réalité : le cas de la physique mathématique" ["Science and Reality: The Case of Mathematical Physics"]. Revue des Questions Scientifiques 174, no. 3 (2003): 295-334.

"L'argument de la finalité sous le crible kantien" ["The Teleological Argument for the Existence of God in the Kantian Crucible"]. Laval Théologique et Philosophique 58, no. 3 (2002): 431-42.

 

Articles 

"At Pains Following and Serving God: A Contemporary Theology of Joy in Suffering." Accepted by the Heythrop Journal on June 19, 2019. Available in Early View format. https://doi.org/10.1111/heyj.13317

"White Church or World Community? James Baldwin's Challenging Discipleship." Accepted by the Journal of Moral Theology on October 1, 2019. To appear in the June 2020 issue.

Article Submitted (peer reviewed)

"Literature as Theology: Victor Hugo's 'Secular' Transposition of Christian Redemption in Les Misérables." Submitted to Religion & Literature on March 31, 2020.

Article Translated from French into English

Arjakovsky, Antoine. "Becoming Christian: Relations Between Faith and Sacrament in Christian Initiation," Toronto Journal of Theology 27, no. 2 (2011): 153-74.

 

Book Chapter (Accepted)

"'The Word of God in Your Mouth is Truth': Reflections on the Nature and Function of Prophetic Inspiration and Ministry." To be published in God's Own Mouthpieces: Prophecy and Reason in Judaism, Christianity and Islam, edited by Heiko Schulz in the Religion in Philosophy and Theology series. Tübingen: Mohr-Siebeck, 2020.

Book Chapter (forthcoming)

"'Now I Know that You Fear God': The Sacrifice of Isaac or the Challenge of Human Responsibility." To be published in A Cruel God: The Binding of Isaac as Challenge for the Rationality of Religion in Judaism, Christianity and Islam, edited by Jean-Pierre Fortin and Heiko Schulz. Berlin: De Gruyter, 2021.

 

Book Reviews

"G. William Barnard. Living Consciousness: The Metaphysical Vision of Henri Bergson. Transpersonal and Humanistic Psychology Series (Albany, NY: State University of New York Press, 2011)." Toronto Journal of Theology 29, no. 2 (2013): 445-47.

"Jean-René Vernes, L'existence du monde extérieur et l'erreur du rationalisme (Quebec City: Presses de l'Université Laval, 1999)." Laval Théologique et Philosophique 59, no. 1 (2003): 179-81.

"Henri Laux, Le Dieu excentré. Essai sur l'affirmation de Dieu, Le grenier à sel Series (Paris: Beauchesne, 2001)." Laval Théologique et Philosophique 58, no. 3 (2002): 647-50.

"Dominique Lambert, Un atome d'univers : La vie et l'œuvre de Georges Lemaître (Bruxelles: Lessius-Racine, 2000)." Laval Théologique et Philosophique 58, no. 2 (2002): 405-06.

"Marcel Conche, L'aléatoire (Paris, France: Presses Universitaires de France, 1999)." Laval Théologique et Philosophique 58, no. 2 (2002): 400-02.

Poetry

"Valse-vague, douce hégémonie" ["Wavy Waltz: Sweet Hegemony"]. In Pour l'instant : 3ème recueil intercollégial de poésie [For the Time Being: 3rd Poetry Intercollegiate Collection] (Montreal: Collège Ahuntsic, 1995), 66.

Presentations

Refereed Presentations

"'White Church or World Community?': James Baldwin's Challenging Discipleship." Canadian Theological Society Annual Conference (2019, June), University of British Columbia (Vancouver, BC).

"Postmodern Theology as Spiritual Autobiography: The Joyful Suffering of Four Female Medieval Mystics." 9th International Conference on Religion and Spirituality in Society (2019, April), University of Granada (Granada, Spain).

"'White Church or World Community?': Meeting the Baldwin Challenge in the 21st Century." College Theology Society Annual Convention (2018, May), St. Catherine's University (St. Paul, MN).

"Finding Joy and Forming Community in Pain: Moltmann and Balthasar on Christians Freedom and Discipleship." Canadian Theological Society Annual Conference (2018, May), University of Regina (Regina, SK).

"Pope Francis' Global Spirituality: Mercy as Foundation for an Integral Theology." Catholicism after Five Years of a Francis Papacy Conference (2018, March), Center for Advanced Research in Catholic Theology, King's University College (London, ON).

"Cruciform Grace and Human Communion: Teresa of Calcutta's Spirituality of Suffering Service." American Academy of Religion – Midwest Region Annual Conference (2018, March), Courtyard Marriott and Horizon Convention Center (Muncie, IN).

"Entering the Dark Night of Grace: Christian Theology Informed by the Holocaust." Suffering, Diminishment and the Christian Life Conference (2018, January), Ushaw College (Durham, England).

"Self-Transcendence and Union in Christ: Karl Rahner's Eucharistic Theology of Creation." Karl Rahner Consultation, Catholic Theological Society of America Annual Convention (2017, June), Hyatt Regency (Albuquerque, NM).

"Truth as Gift and Vocation: New Perspectives on Revelation." Canadian Theological Society Annual Conference (2017, May), Ryerson University (Toronto, ON).

"Divine Kenosis as Discipleship: Building the Human Community out of Mercy." Canadian Theological Society Annual Conference (2016, May), University of Calgary (Calgary, AB).

"The Sacred Page Comes to Life: Dietrich Bonhoeffer's Spiritual Exegesis of the Psalms." American Academy of Religion – Eastern International Region Annual Conference (2016, May), University of Pittsburgh (Pittsburgh, PA).

"Finding God in the Dark: Teresa of Calcutta and Postmodern Catholic Theology." The Impossibility of God: A Conference with David Tracy (2016, March), Center for Advanced Research in Catholic Theology, King's University College (London, ON).

"Prayerful Spirituality as Experiential Theology: Teresa of Avila's Mystical Transposition of Augustine's Confessions." Christian Spirituality Group, American Academy of Religion Annual Conference (2015, November), (Atlanta, GA).

"Spiritual Theology as Theological Spirituality: A Dialogical Hermeneutics of the Experience of God." Catholic Theological Society of America Annual Convention (2015, June), Hyatt Regency Milwaukee (Milwaukee, WI).

"Pacifism as Spiritual Empowerment: Dietrich Bonhoeffer's Theology of Resistance." Canadian Theological Society Annual Meeting (2015, June), University of Ottawa (Ottawa, ON).

"Evil and Sin in Auschwitz: A Test for Paul Ricoeur's Symbolic Hermeneutics." American Academy of Religion Annual Conference (2014, November), San Diego Convention Centre (San Diego, CA).

"Literature as Theology: Recovering the Christian Religious Ideal with the Help of Victor Hugo's Les Misérables." Canadian Theological Society Annual Conference (2014, May), Brock University (St. Catharines, ON).

"Understanding as Love: Dietrich Bonhoeffer's Pastoral Theology." Bonhoeffer: Theology and Social Analysis Group, American Academy of Religion Annual Conference (2013, November), Baltimore Convention Centre (Baltimore, MD).

"Jacques Derrida's and Hans Urs von Balthasar's Kenotic Gift: Toward a Postmodern Presentation of the Christian Teachings on the Incarnation and Crucifixion." American Academy of Religion Eastern International Region Annual Conference (2013, May), University of Toronto (Toronto, ON).

"Deep Within: Imprisonment and Personal Relationship with God. The Cases of Dietrich Bonhoeffer and Alfred Delp." Canadian Society for the Study of Religion Annual Conference (2012, May), Wilfrid Laurier University (Waterloo, ON).

"Postmodern Philosophy of Religion Meets Systematic Theology: John D. Caputo, Hans Urs von Balthasar and Dietrich Bonhoeffer on the Person and Teaching of Jesus Christ." Canadian Theological Society Annual Conference (2012, May), Wilfrid Laurier University (Waterloo, ON).

"The Significance of Icons and Icon Worship for Today: A Reconsideration of John Damascene's Apologia against Those Who Decry Holy Images." 9th Student Conference (2009, February), Dominican University College (Ottawa, ON).

"The Law as Interior Guidance and Way to Yahweh: A Study of the Meaning of the Word Tôrâ in Isaiah, Deuteronomy, Nehemiah 8-10, and Psalm 119." Student Religious Studies Conference (conjoint to SBL Midwest Region Annual Meeting) (2009, February), Olivet Nazarene University (Bourbonnais, IL).

"Relations between Experimental Sciences and Philosophy of Nature." Logic and Philosophy of Science in Belgium Symposium (2003, February), Katholieke Universiteit Leuven (Leuven, Belgium).

"Le problème de l'ipséité et son rapport au temps" ["The Question of Ipseity and Its relation to Time"]. 70th Annual Congress of the Association francophone pour le savoir (ACFAS) (2002, May), Université Laval (Quebec City, QC).

"La réfutation, acte fondamental de l'éducation" ["Refutation: A Fundamental Educational Action"]. 70th Annual Congress of the Association francophone pour le savoir (ACFAS) (2002, May), Université Laval (Quebec City, QC).

"Le problème du devenir absolu et son rapport au temps" ["The Question of Absolute Becoming and Its Relation to Time"]. 69th Annual Congress of the Association francophone pour le savoir (ACFAS) (2001, May), Université de Sherbrooke (Sherbrooke, QC).

"Le beau et son importance pour la vie humaine aujourd'hui" ["On Beauty and Its Relevance for Human Life Today"]. 69th Annual Congress of the Association francophone pour le savoir (ACFAS) (2001, May), Université de Sherbrooke (Sherbrooke, QC).

Referred Presentations (forthcoming)

"'You Promised to Use this Silver to Make an Honest Man of Yourself': Retrieving the Spiritual Theology of Redemptive Transformation in Victor Hugo's Les Misérables." 10th International Conference on Religion and Spirituality in Society (2020, October), University of British Columbia (Vancouver, BC).

Fortin, Jean-Pierre, Therese Lysaught, Daniel Rhodes and David Byrne. "Deconstructing Value: A Multilayered Theological Analysis of Human Meaning-Making" (Panel Title). What Matters? On Value and Valuing Conference (2020, October), Toronto School of Theology (Toronto, ON).

"Redeeming Memory: Rewriting Canadian History and Theology with Lee Maracle, Terry LeBlanc and Thomas King." Canadian Theological Society Annual Conference (2021, June), University of Alberta (Edmonton, ON).

Invited Speaker

"'Now I Know that You Fear God': The Sacrifice of Isaac or the Challenge of Human Responsibility." Theology & Rationality VII: An International Workshop (2019 November), Goethe University (Bad Homburg, Germany).

"Lament of a Wounded Priest: The Spiritual Journey of Job." Theology & Rationality VI: An International Workshop (2018, October), Goethe University (Bad Homburg, Germany).

"'Blessed Are Those Who Mourn': The Coexistence and Paradoxical Conjunction of Joy and Suffering." Fall Research Symposium (2018, September). Yale Center for Faith and Culture, Yale Divinity School (New Haven, CT).

"'The Word of God in Your Mouth Is Truth': Reflections on the Nature and Function of Prophetic Inspiration and Ministry." Theology & Rationality V: An International Workshop (2017, October), Goethe University (Frankfurt, Germany).

"Truth as Personal (Hi)story: Christian Perspectives on Revelation." Theology & Rationality IV: An International Workshop (2016, November), Goethe University (Frankfurt, Germany).

"A Life in Prayer: Comparing Teresa of Avila's and Augustine of Hippo's Autobiographical Narratives." Doctoral/Postdoctoral Seminar (2016, January), Department of Theological Studies, Concordia University (Montreal, QC).

"Divine Revelation and Salvation Coming to Our Senses: A Christian Theology of Miracles." Theology & Rationality III: An International Workshop (2014, November), Goethe University (Frankfurt, Germany).

"Origen and Augustine on Faith and Reason: Unearthing the Patristic Foundations of Christian Rationality." Rationality Inside Out: An International Workshop (2013, October), Goethe University (Frankfurt, Germany).

"Theological Catharsis: Finding Analogies to Bring the Good News to the Postmodern World." 2013 Basilian Fathers Chair in Religion and Education Seminar (2013, May), Faculty of Theology, University of St. Michael's College (Toronto, ON).

"Bonhoeffer & Delp: Prison & Christian Discipleship." Lonergan Research Institute Graduate Seminar (2013, March), Regis College (Toronto, ON).

"Christian Rationality: Embracing the Divine Mystery." Theology & Rationality: An International Workshop (2012, November), University of Toronto (Toronto, ON).

"Empowering and Empowered Suffering and Finitude: A Doctrine of Grace for the Postmodern World." Faculty of Theology Graduate Seminar (2012, February), University of St. Michael's College (Toronto, ON).

"Absolute Self-Surrendering and Obedience: Martin Luther on the Dynamics of Divine Grace and Human Freedom." Student Paper Night (2008, October), University of St. Michael's College (Toronto, ON).

"Reflections on Celia Dean-Drummond's Article 'Shadow Sophia in Christological Perspective: The Evolution of Sin and the Redemption of Nature.'" Panel Discussion (2008, September), University of St. Michael's College (Toronto, ON).

"Le concept de lieu au fondement d'une nouvelle philosophie de la nature" ["The Concept of Place: Foundations for a New Philosophy of Nature"]. Postdoctoral Seminar (2006, December), Université de Namur (Namur, Belgium).

"Au fondement des mathématiques opérationnelles : 2ème partie" ["Foundations of Operational Mathematics: Part II"]. Doctoral seminar (2003, February), Université de Namur (Namur, Belgium).

"Au fondement des mathématiques opérationnelles : 1re partie" ["Foundations of Operational Mathematics: Part I"]. Doctoral seminar (2003, February), Université de Namur (Namur, Belgium).

Invited Speaker (forthcoming)

"Gen 2-3: Original Sin? Emergence and Formation of Human Freedom." Theology & Rationality VIII: An International Workshop (2020 November), Goethe University (Bad Homburg, Germany).

Webinar

Sonntag, Armella, Kathy Nolan, Chris Hrynkow and Jean-Pierre Fortin. "Child Sponsorship: A Critical Analysis." Development and Peace (Caritas Canada) Staff Formation Program (2019, November).

Workshops

Fortin, Jean-Pierre and Sébastien Lacroix. "Éducation et souffrance : formation chrétienne" [Education and Suffering: A Christian Formation]. One-day formation for Catholic elementary and high school teachers (2020, February). St. Basil Parish (Toronto, ON).

Fortin, Jean-Pierre and Sébastien Lacroix. "Éducation et souffrance : formation chrétienne" [Education and Suffering: A Christian Formation]. One-day formation for Catholic elementary and high school teachers (2019, November). St. Basil Parish (Toronto, ON).

Fortin, Jean-Pierre and Jeanne Bishop. "The Shock of True Forgiveness." Restorative Justice Ministry Certificate (2018, October). Loyola University Chicago, Water Tower Campus (Chicago, IL).

Fortin, Jean-Pierre. "Theology of the Human Person: Human Person Fully Alive." Parish Health and Wellness Ministry Certificate (2017, October). Loyola University Retreat & Ecology Campus (Woodstock, IL).

Fortin, Jean-Pierre. "Theology of the Human Person: Human Person Fully Alive." Parish Health and Wellness Ministry Certificate (2016, October). Loyola University Retreat & Ecology Campus (Woodstock, IL).

Continuing Education Lecture

"Theological Ecumenical/Interfaith Dialogue." Diploma in Interfaith Dialogue, Dialogue in Principles and Practices course (2020, January). Faculty of Theology, University of St. Michael's College (Toronto, ON).

Parish Lectures

"Grace in Auschwitz: A Holocaust Christology." Old St. Patrick's Parish Off-Site Lecture Series (2018, March). Resurrection Sisters Provincial Home (Chicago, IL).

"Spirituality: The Art of Living out Our Faith." Sts. Faith, Hope and Charity Lecture Series (2017, November). Sts. Faith, Hope and Charity Parish (Winnetka, IL).

Education

STL (2014) — Regis College, Toronto

PhD, Theology (2014) — University of St. Michael's College, Toronto

MA, Theology (2010) — University of St. Michael's College, Toronto

PhD, Philosophy (2005) — Université Laval, Quebec City / Université de Namur, Belgium

MA, Philosophy (2001) — Université Laval, Quebec City

BA (1999) — Université Laval, Quebec City