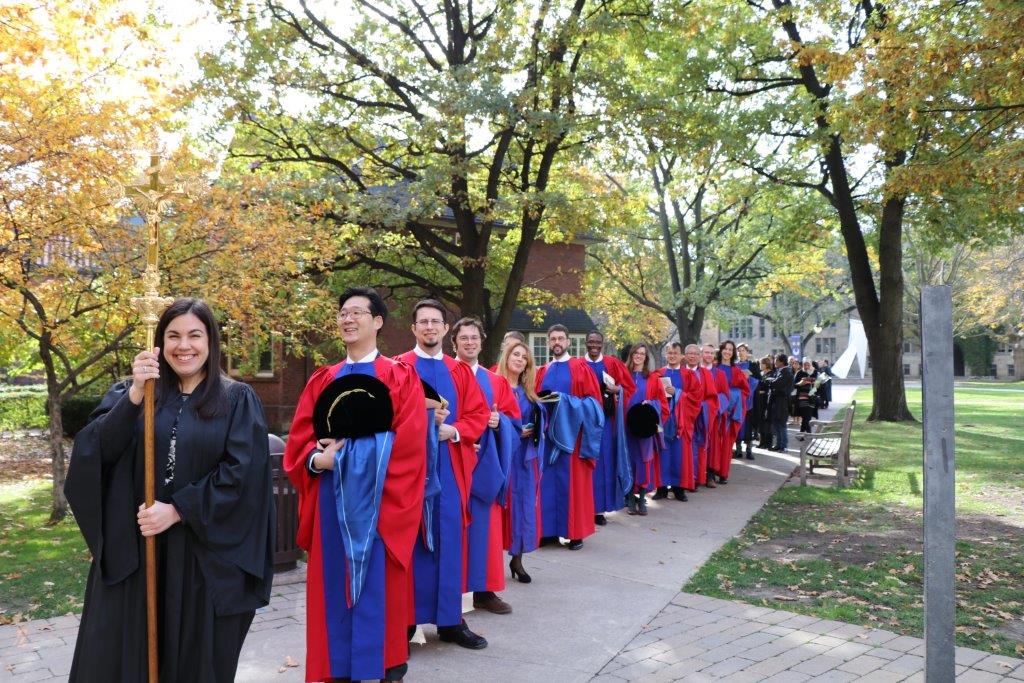 Since 1955, the Faculty of Theology at the University of St. Michael's College has been preparing men and women, lay and religious, to serve the Church and the world. Our reputation for forming students through faithful and rigorous scholarship grounded in the Catholic intellectual tradition is internationally recognized. Accredited by the Association of Theological Schools, the Faculty of Theology is committed to a theological enterprise that is interdisciplinary, ecumenical and attuned to multi-faith and multicultural contexts.
As the graduate division of the University of St. Michael's College, a Roman Catholic university established by the Congregation of St. Basil and federated with the University of Toronto, we offer both basic and advanced graduate degrees. A long tradition of excellence in both teaching and research ensures that St. Mike's remains a leader in theological education. Our students have access to a wealth of programs and services, from the resources of one of the largest research libraries in North America to an active Student Life Committee dedicated to creating a welcoming, supportive and intellectually stimulating community.
A founding member of the Toronto School of Theology, we are located in the heart of downtown Toronto, one of the most vibrant and diverse cities in the world. Both here in Toronto and around the world, you will find our graduates engaged in ministry, chaplaincy, teaching, research and countless forms of service to society, offering daily testament to our mission to be a centre for faithful and creative theology, today and tomorrow.
---
Apply to a basic degree program in theology here.
Current students and graduates can find forms related to all aspects of their student careers at St. Mike's here.
Information about financial aid for graduate programs in theology can be found here.
Educational Effectiveness Statement

In a recent survey of USMC Faculty of Theology alumni,

94% indicated satisfaction with their academic experience
99% described their education as "effective" or "very effective" in providing a comprehensive understanding of religious heritage
93% did so for their understanding of the cultural context of their religious work
83% for their development in personal and spiritual formation, and
86% for their capacity for spiritual and ministerial leadership
85% of Faculty of Theology alumni who have sought a professional position have had one within six months of graduation, and
93% are able to use their skills and talents sufficiently in their current position