Keep a mandatory "clear space" around the logo equal to the height of the capital "M".
Clear space is built-in to all authorized logo artwork available for download.
Logo with No Department

Logo with Departmental Signature

Logo Elements: Crest, Logotype and Departmental Signature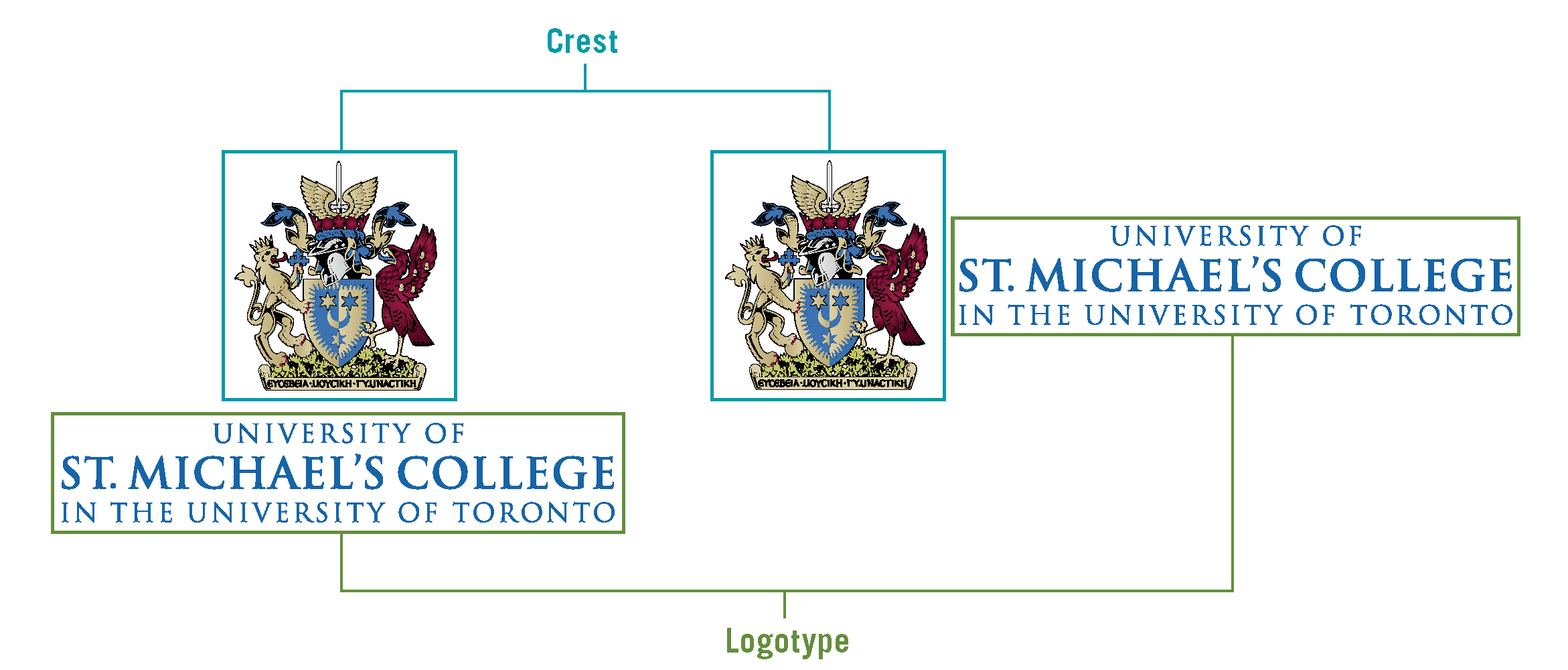 Do
Use all the logo elements exactly as shown.
If a department signature is required, then download the applicable logo that includes that particular department.
When re-sizing, hold down "shift" key to keep the same proportions.
Don't
Don't reproduce the logo by scanning a previously printed version.
"Second-generation" art will degrade the quality of the logo.
Accessibility
Consider accessibility when using white or pale coloured text on a dark background.
Avoid using dark backgrounds for text-heavy material.
The minimum size for white or pale text on a dark background is 9-point.