Alumni 100 in the Muzzo Family Alumni Hall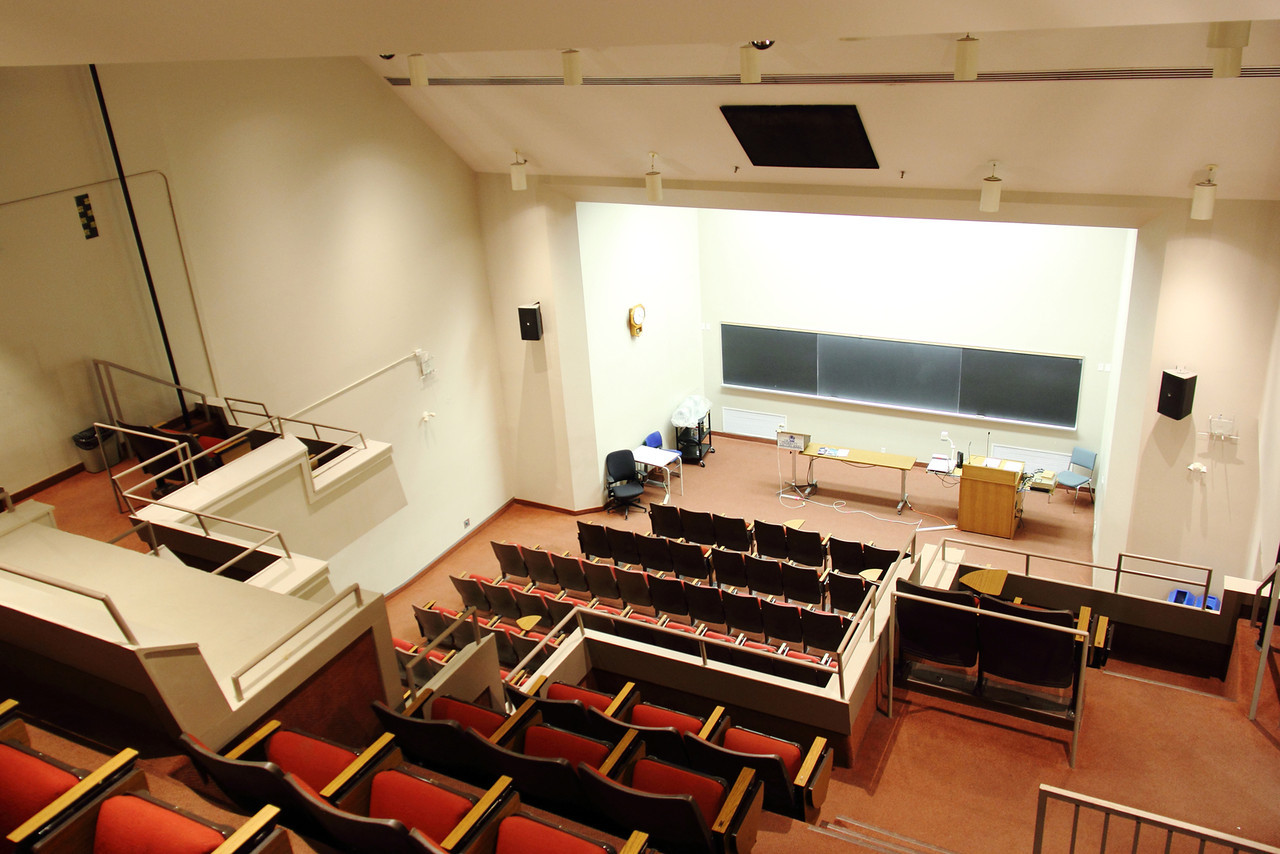 Alumni 100 is a large theatre space perfect for lectures, presentations and guest appearances. This space is the largest theatre at St. Michael's College and features comfortable seating for up to 284 guests and a full AV set up.
AV Equipment:
Alumni 100 includes a "Smart Classroom" unit in-house which contains:
2 Microphones
Internal Sound System
Data Projector
Screen
In-Unit Computer
All Required Cables
The use of this equipment is included in the room fee. Additional AV equipment rentals can also be purchased through our "A La Carte" selection.
Catering:
For large events, such as those held in Alumni 100, we typically recommend an assortment of cookies or small desserts with coffee, tea, juice. These items can be served in the lobby leading into Alumni 100 offering attendees the chance to network and discuss the event.