Charbonnel Lounge in Elmsley Hall
Charbonnel Lounge is one of the most beautiful event spaces at St. Michael's College. Charbonnel Lounge often hosts lectures, workshops and formal dinners. This space features a wonderful ambience and two entrances leading out to our garden patio. Our patio can also be booked for your event and is included in the room charge.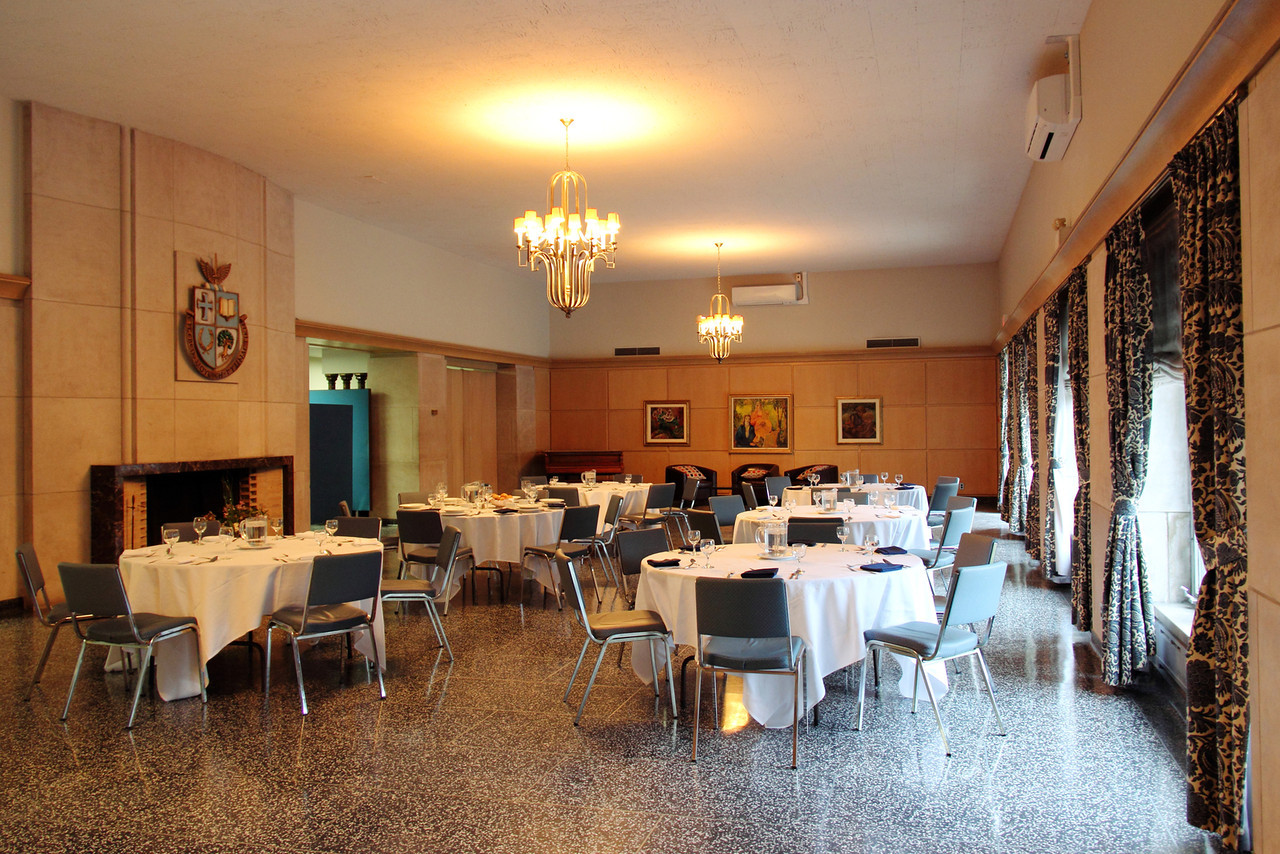 AV Equipment:
Charbonnel Lounge does not include any internal AV equipment. Despite this a wide selection of AV equipment rentals can be purchased through our "A La Carte" selection.
Catering:
For formal dinners we recommend a hot meal selection such as lasagna as this can come in vegetarian and meat-lovers options. Dessert platters are available for an after dinner sweet tooth which can be served with coffee. For lectures and working lunches coffee and tea is always a good idea along with a selection of sandwiches and cookies. Additional options are always available!