The Dodig Family Coop in Brennan Hall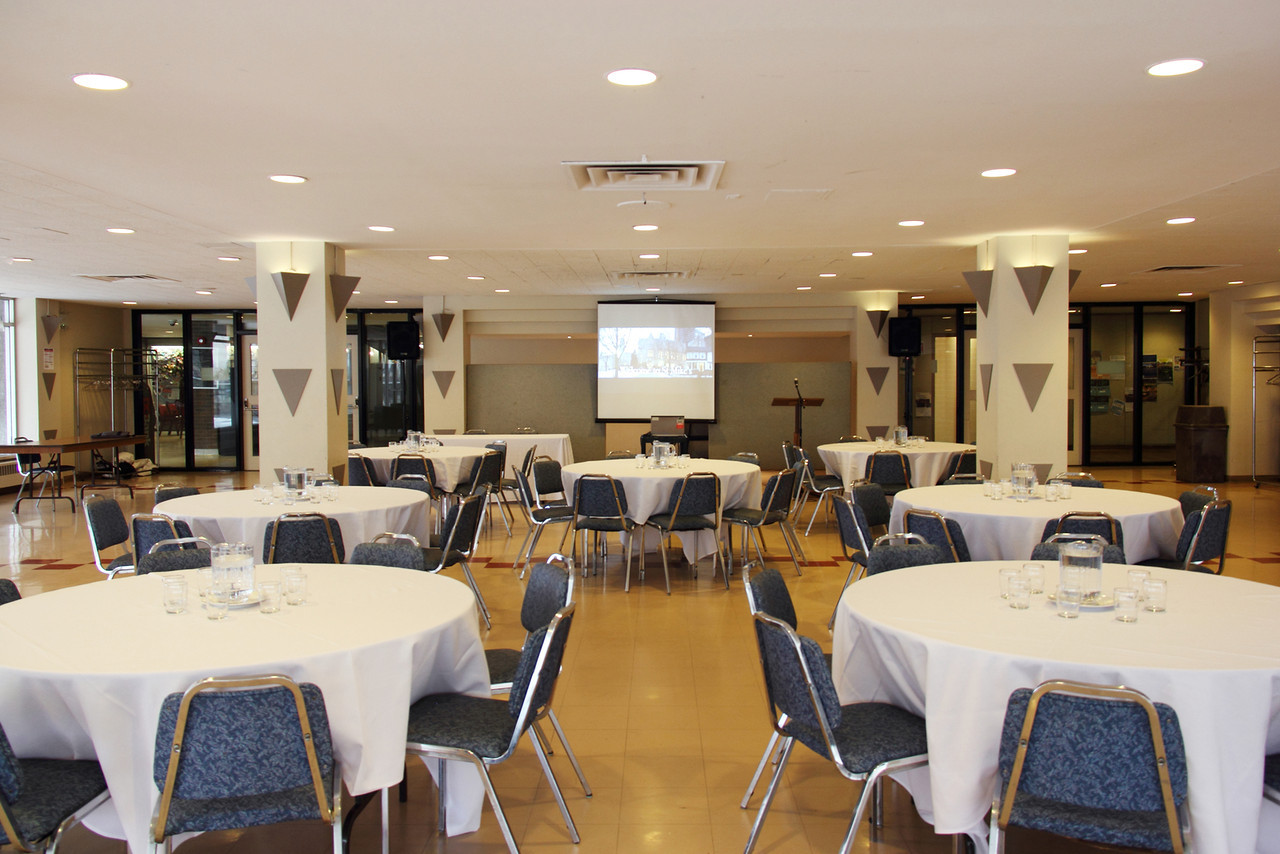 The Coop is an incredibly versatile space. The Coop has hosted a variety of events such as Spring Convocation, keynote lectures, workshop days and Welcome Day BBQ. This space connects with our wonderful garden patio which is included in the room rental fee during warm weather. The Coop is also one of the most central conference spaces on campus.
AV Equipment:
The Coop does not include any internal AV equipment. A wide selection of AV equipment rentals can be purchased through our "A La Carte" selection.
Catering:
For workshops and casual events we recommend lighter fare such as sandwiches and salad. Cookies and coffee can be offered after lunch for a quick snack break. For larger gatherings a patio BBQ is a must! Both meat-lovers and vegetarian options are available. Sit back and enjoy mingling during the warm weather.