Father Madden Hall in Carr Hall
Father Madden Hall enjoys the ambiance of the early 20th century. A variety of events have been hosted in the Hall from lectures and workshops to formal dinners.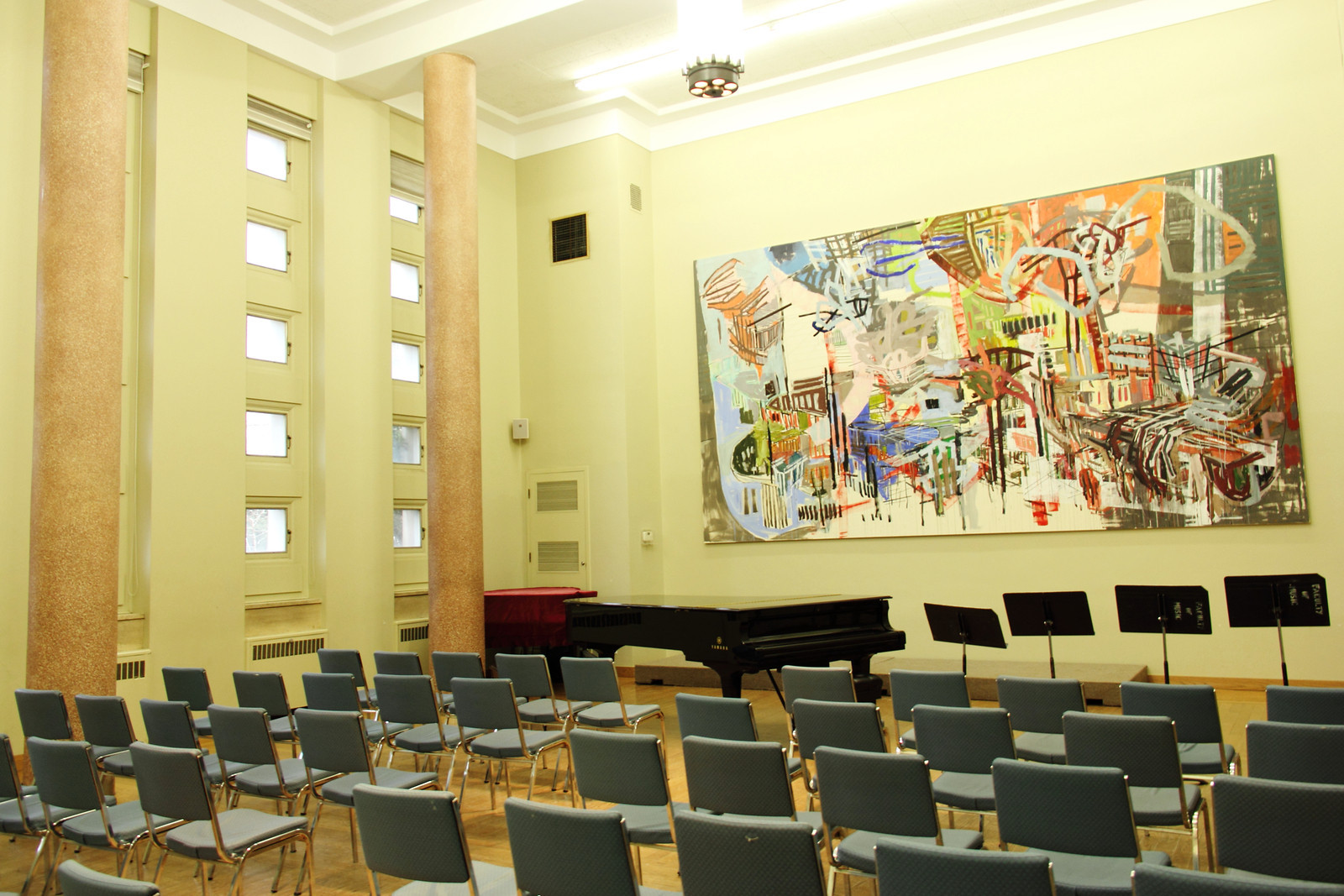 Located just off St. Joseph Street, this room is conveniently located close to the Alumni Hall parking lot, the "Quad" green space, and several classrooms. Classrooms can be booked as additional breakout space for between $60-$110 +tax per room.
AV Equipment:
Father Madden Hall includes an in-house sound system which can hold up to two microphones. Both lapel and handheld microphones are available. The internal sound system unit is included within the room fee and additional AV equipment can be purchased through our "A La Carte" selection.
Catering:
For workshops and casual events we recommend lighter fare such as sandwiches and salad. Cookies and coffee can be offered after lunch for a quick snack break. For larger formal gatherings, a hot meal is a must! We have a variety of options available from plated dinners to hot buffet selections.