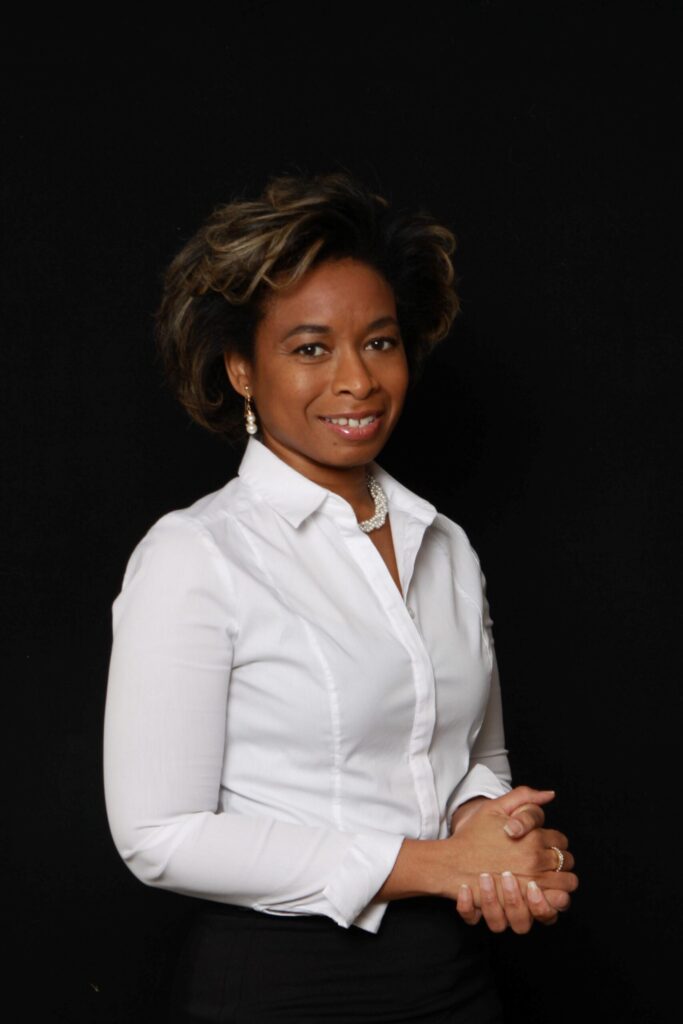 Theology students have the opportunity to enrol in an exciting new Faculty class: Black Lives Matter in the Classroom. The course, originally scheduled for last winter, was moved to the intersession, making it more accessible for our Master of Religious Education students, although this will be an offer of interest to students in various degrees across the Toronto School of Theology.
Black Lives Matter in the Classroom is a Basic Degree-level course to be taught by Dr. Marie Green. It will address how educators can become better aware of—and better able to respond to—systemic injustices facing Black students at school.
Many who see the course title Black Lives Matter in the Classroom may think of it as a unit coming out of OISE, but Dr. Green sees a strong theological underpinning to her course, and an equally strong justification for teaching it at a faculty of theology.
"In the eyes of God Black lives matter. We are all created in the image and likeness of God. The Black Lives Matter movement is, at its core, a human rights movement so it is absolutely possible—and necessary—to view this course through a theological lens.
"In this course we will challenge beliefs, assumptions, approaches, and biases," says Dr. Green, who was awarded the Faculty's 2020 Governor General's Award. "Everyone has biases, and students will reflect on their impact on the classroom, and hopefully become motivated to be agents of change."
Along with the usual readings and lectures, Green says classes will also feature guest speakers who can offer up tangible examples of equity and inclusive education. She says these examples will be particularly beneficial to those who do not have a lived experience of racism, or an understanding of the intergenerational harm of the legacy of slavery and other racist historical realities.
"We know that there's a legacy of racism in Canada, and to deny that is to ignore the impact of residential schools, segregated schools, and more recently, streaming practices in public schools."
The legacy, Green points out, manifests itself in many ways. Black students continue to be underrepresented in post-secondary institutions, for example, while also experiencing a significantly higher rate of suspensions in high school. At the same time, many Black high school students find themselves discouraged by teachers and administrators from pursuing more academic streams, limiting their future opportunities.
"We have seen violence against Black bodies so overtly displayed on our streets in recent times," Green says, "but there is a different kind of violence taking place in our schools and classrooms. It is the violence of low expectations, lack of validation, and lack of cultural affirmation. This course will equip educators and other practitioners with resources to help them apply the critical theory perspective needed to support Black student success."
With a topic so clearly in the public eye following a year of protests, Dr. Green expects difficult but constructive conversations where everyone has something to contribute and something to learn. "One of the benefits of teaching online," she says, "is the ability to use Zoom breakout rooms, allowing students to have meaningful and engaging discussions, with the instructor able to visit all groups.
"I want to share tangible tools that all participants can use to address topics of equity and justice," she says, "which is absolutely critical for student success."
SMP3416: Black Lives Matter in the Classroom will run Tuesdays and Thursdays from 18:00–21:00, beginning July 13 and ending August 5.
Oghogho Abigail Iyekekpolor is in her 3rd year double majoring in Neuroscience and Psychology and minoring in Practical French. In her time at St Mike's, she has served as an Orientation Leader and the Student Life Programming Assistant. Last year, she launched the #SOULSofSMC social media campaign. She is currently serving as a residence don.
---
Black History IS History
When I first started writing this InsightOut, I honestly felt a bit apprehensive. While I'm grateful for the opportunity to share my thoughts, I can't deny the nervousness that comes with it. Talking about Black History Month is like opening Pandora's box: it calls to mind slavery, the Civil Rights Movement, #BlackLivesMatter Movement, police brutality, systemic racism, generational trauma. It's a dense topic and almost impossible to talk about everything without getting sidetracked by feelings of anger and exasperation. It's quite daunting, and although part of me doesn't want to exclude anything, what I want to talk about most is what Black History Month represents to me, especially based on the things I've learned in the past 12 months.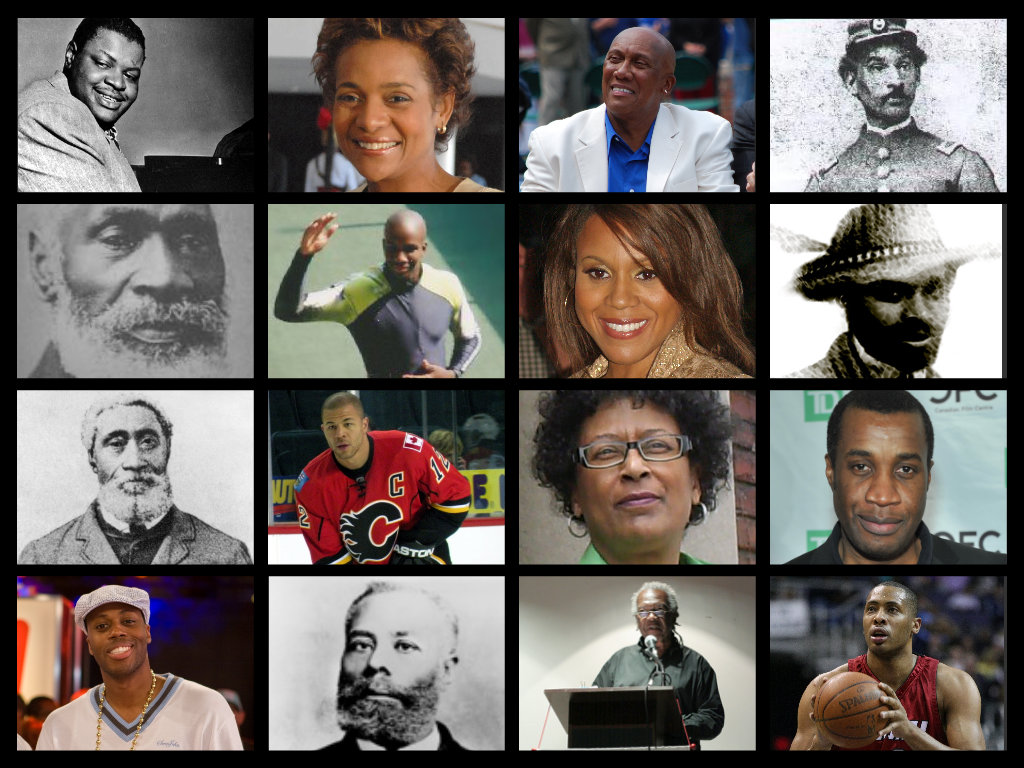 Originally, Black History Month was "Negro History Week," introduced by African American scholar Dr. Carter G. Woodson in February 1929. The aim was to raise awareness of the experiences of Black people in America and around the world while celebrating their great achievements. Woodson set the week in February to incorporate the birthdays of Abraham Lincoln and Frederick Douglass, two Americans who played an instrumental role in shaping Black history in the United States. The celebration gained strong momentum in the years to follow and by the 1970s Negro History Week became Black History Month. In Canada, the House of Commons officially recognized February as Black History Month in December 1995, following a motion by Dr. Jean Augustine, the first Black Canadian woman elected to Parliament.
Since then, Black History Month for many of us growing up in North America has been about celebrating figures of the past. We learn about the wise words of Martin Luther King Jr. in his "I Have a Dream" speech, the brave actions of Rosa Parks, the fortitude of Malcolm X, groups like the Black Panthers and so on. These are a few among many strong people who fought the great battle against racism, and "we as a people are soooo much better for it now!" As a young Black girl who'd had her skin called poop and her foreign name mocked countless times I was more than willing to accept this narrative. A whole month to celebrate people who looked like me—what could be better? I practically worshipped people like Harriet Tubman and Maya Angelou when I was in elementary school.
And then I saw a story about Trayvon Martin on the news when I was 12 years old. I always feel a pang in my chest when I think about this because it was the first time I truly felt afraid to be Black. Then came Eric Garner. Tamir Rice. Sandra Bland. Andrew Loku. Alton Sterling. Philando Castile. Elijah McClain. Ahmaud Arbery. D'Andre Campbell. Breonna Taylor. George Floyd. Regis Korchinski-Paquet.
Evidently, that great battle against racism is not over.
This isn't an attempt to discount the invaluable contributions of the larger-than-life individuals we usually celebrate during Black History Month, those who have galvanized movements and brought about invaluable change. But it is a call-out and a reflection. Black History Month isn't only about the greats of history or people of the past. It's also about ordinary people who have been and continue to be brutalized without any regard for their human dignity, just because of the colour of their skin. It's about how #BlackLivesMatter is treated as a political statement rather than a simple affirmation. And, very importantly, it's about knowledge and empowerment.
I'm currently taking the course SMC300, a special topic under Book and Media Studies taught by Emilie Nicolas on #BlackLivesMatter in the Media. Previously, we discussed the experience of learning about Black history in Canada and how sub-par our education on the subject has been. An overarching theme for some of our discussions has been the idea of erasure. Black people in Canada are often regarded as new, even though the first Black person in this country, Mathieu de Coste, arrived in 1608, not to mention the enslavement of black people in Canada during the 17th and 18th centuries. We almost never learn about this, only hearing stories of the underground railroad that led enslaved people from America to "freedom" in Canada.
Apart from historical events like these, Black people have been cheated of the acknowledgement they deserve in many other areas of pop culture and society: fashion, music, dance, language, science—the brilliant Black individuals who contribute to these areas are often overlooked while their accomplishments are lauded when embraced by white people.
What I'm trying to say is that I believe we celebrate Black History Month today for the same reasons Dr. Woodson established Negro History Week more than 90 years ago. Members of the Black community are still not being recognized for their achievements and are still being treated inequitably. We may not be facing the exact same racism that Woodson endured in his time but we must combat our own reimagined version of it to move forward; the fight is ongoing. It's a daunting idea, but the past year has shown all of us what it feels like to live through major historical events and has shown us our ability to partake in that history and to choose what side of it we want to be on.
The past year has also shown us that these efforts can happen outside of February. Just look at last summer: with a pandemic raging throughout the world, people were forced to sit and reckon with the obvious displays of systemic anti-blackness around them. Discussions about it were unavoidable.
Consequently, if you ask me, Black History Month serves as a reminder that even in a society where the cultural and social impacts of Black people are felt all around us, our lives and contributions are still so disregarded that we must relegate them to one month. Black History is everywhere: it's the new dance trend that you see on TikTok, it's the traffic lights that guide you smoothly home during your daily commute. The reality is that Black history IS history, period. Until the time when we can fully recognize that and embrace the complex and beautiful humanity of Black people every day of the year, we will continue to use the month of February to mourn our losses, celebrate our heroes, and mobilize for greater change.
---
Read other InsightOut posts.
In the aftermath of the 2013 acquittal of George Zimmerman, the man responsible for the death of Black teenager Trayvon Martin, a hashtag began to circulate on Twitter: #BlackLivesMatter. In the years that followed, the hashtag has transformed from a rallying cry in response to police violence against Black people to a powerful movement for racial justice and equality around the world.
Starting in the Winter term, a journalist, scholar, and activist who has been deeply involved in the conversation about the movement in Canada will teach a high-level seminar on #BlackLivesMatter in the Book and Media Studies program at St. Michael's.
"To answer the question of the relationship between the movement and the media, it is necessary to answer a second question: do Black lives matter in the media?" #BlackLives and the Media course instructor Emilie Nicolas says. "That second question is the question that goes way before the creation of the [BLM] movement, which is very much the latest iteration of a human rights movement that goes back generations."
Providing this historical context for #BlackLivesMatter is an important goal for the course, which will also provide a critical perspective on the dynamics of power and the complicated interrelationships between the movement and the media environment in which it emerged. Because the media environment varies from country to country, Nicolas will also offer a comparative international perspective to help students grasp the nationally specific characteristics of the movement and its reception around the world. Though the hashtag first appeared in response to violence in the United States, it's important to remember that #BlackLivesMatter "is not just an American movement," she says.
As a columnist for Québécois newspaper Le Devoir and a regular contributor to national outlets such as CBC's Power & Politics and CTV's PowerPlay, Nicolas has spent years observing and participating in conversations about how the media covers stories about Black people—and how it can fix its coverage. She also "contributed to social movements and organized on behalf of victims of police brutality in Montreal," and several years ago helped head up a group that lobbied against Canadian media using blackface. This larger background in both journalism and organizing will fuel a course that provides an inside look at the dynamics of both media institutions and the movement for racial justice that sees media as a "battleground."
With guest speakers including both reporters and organizers, the course will also be responsive to breaking news, including the aftermath of the upcoming American election. "When we understand the relationship between anti-Black racism and the media better, we can understand the news better," Nicolas says.
#BlackLives and the Media continues a series of topical Book and Media Studies seminars that began in 2018 with Trump and the Media, a class taught by journalist and former New York Times editor Sam Tanenhaus. Last year, the series continued with #MeToo and the Media, which was jointly taught by Jessica Johnson of the Walrus and the late Anne Kingston, a senior writer and columnist for Maclean's.
"In its efforts to educate students in media literacy, the Book & Media Studies Program must engage the salient issues of the day, particularly those of social justice, media manipulation, and systemic racism in North American society," Interim Principal and Vice-President Mark McGowan says. "It is imperative that our students explore the engagement of #BlackLivesMatter and the media and I am delighted that St. Michael's College can provide a forum for this important conversation."
SMC300H1S #BlackLives and the Media will be taught on Fridays from 12 to 2 p.m. during the Winter 2021 term.