Visitors to campus will be excused if they think they hear the sound of hammers ringing and saws whining. There is a lot of construction going on in Odette Hall. That's where Principal and Vice President Randy Boyagoda works, in company with the teachers and administrators who are part of our undergraduate division, the College.
The heavy lifting is intellectual, aspirational and administrative rather than physical, but its output is more important than anything made of bricks and mortar. For an indication of the industry, activity and sheer creativity emanating from Odette, consider this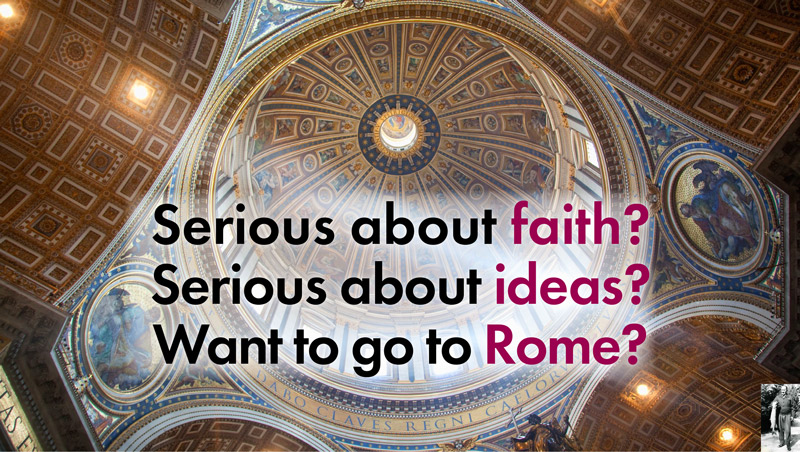 Put simply, the Gilson Seminar is an exciting update, a reimagining of our foundational "Cornerstone" course, connecting it even more closely to the academic strengths that distinguish St. Michael's.
In the Seminar, which will be led by Professor Boyagoda, students will be challenged to think about the intersection of faith and ideas through the writings of artists, thinkers and scholars from a range of beliefs and traditions. We will be taking an entirely new approach to the exploration of key themes like social justice, which is the focus of the current Cornerstone course.
The Seminars will be delivered in small-class settings designed to help first year students make the transition to university-level education. They will encourage students to think about political, social and cultural issues in the context of the important ideas that underpin them. Topics that are as timely and relevant as the social and environmental themes of the encyclical Laudato si' will be discussed, along with works ranging from the Confessions of Saint Augustine to American Dervish by Ayad Akhtar. We are, in this way, welcoming students into that rarest (and most valuable) of learning environments, one that is academically and religiously serious. This gets to the very heart of what makes education at St. Michael`s distinctive.
Enrolment will not be automatic. We will ask applicants to write a brief essay illustrating their own thinking on a core theme from the program. But membership has its privileges. Successful applicants will be eligible for entrance scholarships, and for a 2-week study session in Rome (where else?) in the second semester. We will also be encouraging program participants to engage one another beyond the classroom, thinking of our soon-to-be Gilson scholars as a community within our St. Michael's community.
The other product of all that work in Odette is our commitment to reinvest significantly in exceptional teaching. We will hire up to 6 new Assistant Professors for our sponsored programs. This will allow us to return to academic strengths and interests that were once central to our identity, such as the writings, ideas and global influence of Marshall McLuhan.
Maintaining this investment will require us to be even more thoughtful, more intentional in our fund raising. We are, in fact, envisioning a new fund built around our commitment to hiring exceptional teachers, another quintessential aspect of education at St. Michael`s.
The work involved in getting all of this approved and launched has been significant, and much credit goes to Randy and his exceptional colleagues in Odette Hall, to Bursar Effie Slapnicar and Chief Advancement Officer Kathryn Elton and their wonderful teams, and to our ever-supportive Collegium.
Making all of this long term and sustainable will be an even bigger challenge, and one that will require us to call, yet again, on our greatest asset: our amazing alumni. Our Cornerstone course is itself made possible through the generosity of some exceptional donors. We would like to build on this to hire the next generation of exceptional teachers and to further enrich the educational experience that we offer.
If you listen really carefully, you can almost hear the hammers ringing.