Pursuing Excellence in Research and Teaching
February 14-16, 2017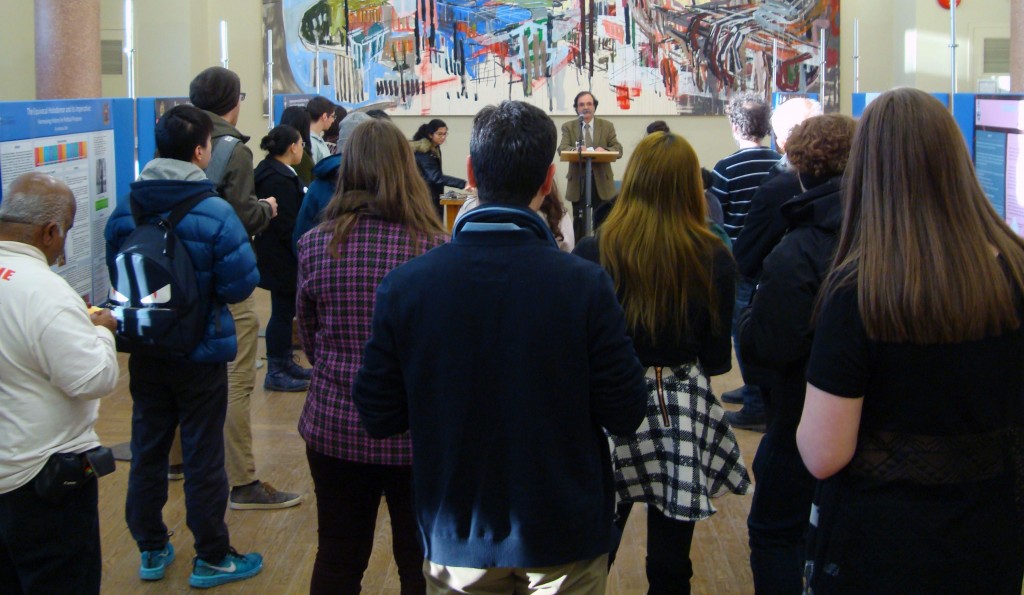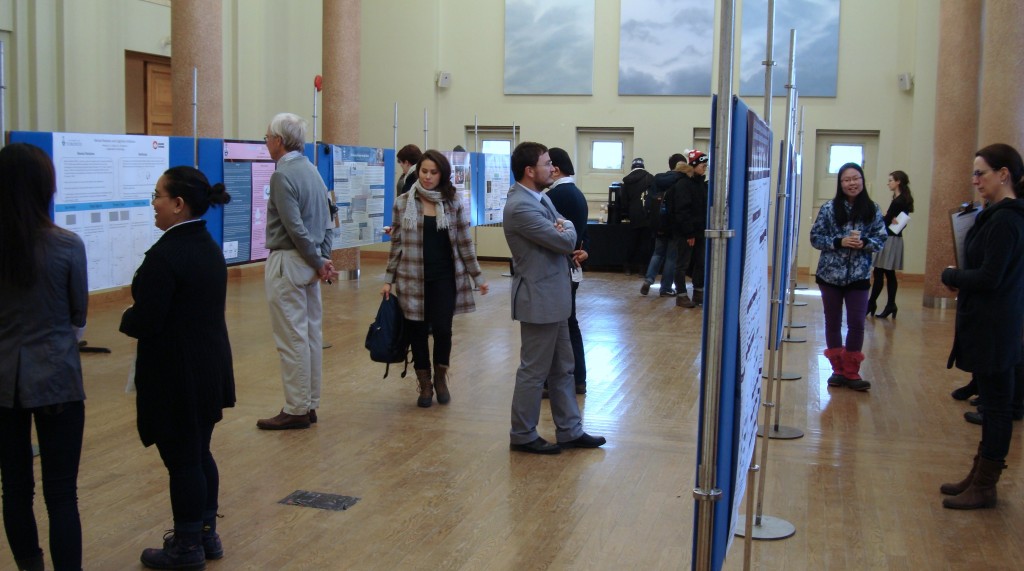 The purpose of the undergraduate research forum project is to give aspiring and young scholars the opportunity to hone further their research and presentation skills within a field of their interest, by assisting and guiding them in the production of a research poster. The poster is meant to give expression and form—through short paragraphs, graphic strategies, and/or pictures—to their research. This initiative offers participants the platform to share and disseminate their work within the professional and academic life of St. Michael's College in the University of Toronto, thus propelling their professional career.
All St. Michael's College students, as well as any UofT student taking one single course at one of our resident Departments during the 2016-2017 academic year, are eligible to apply to the SMC Research Forum.
To Apply:
Download and complete the Application Form  and deliver it to Odette Hall 132, or email it to Dr. Anthony Cristiano at anthony.cristiano@utoronto.ca
Deadline: November 30, 2016
Questions? Contact Us
Dr. Anthony Cristiano, Co-curricular Research Project Co-ordinator
anthony.cristiano@utoronto.ca
+1-416-926-1300 ext.3142
Past Research Forum Winners
2016 Research Forum Winners
Melina Economou (1st place HUMANITIES)
"The Mortuary Complexes of Senwosret III at Abydos and Dahshur"
Joshua Nevelizer (1st place SCIENCE)
"Engineering a photoswitchable HER2-binding affibody using an azobenzene-based crosslinker"
Adriana Cefis (2nd place HUMANITIES)
"The Equivocal Holodomor and its Imperative: Harnessing History for Political Purposes"
Nidaa Rasheed (2nd place SCIENCE)
"Ab Initio Study on the Two-Step Oxidative Deamination of Dopamine"
Full List of Scholarship Recipients
2015 Research Forum Winners
Jarvis Noronha
Manaal Rana
Steve Tsourounis
2014 Research Forum Winners
Sophi Løge
Daniel Glizer
Leah Hendrickson