Mission Statement
As a faculty of theology in a Catholic University founded by the Basilian Fathers, we are committed to theological teaching and research that is interdisciplinary, ecumenical and sensitive to multi-faith and multicultural contexts. We seek to form students for service in Church and society through faithful and rigorous scholarship grounded in the Catholic intellectual tradition.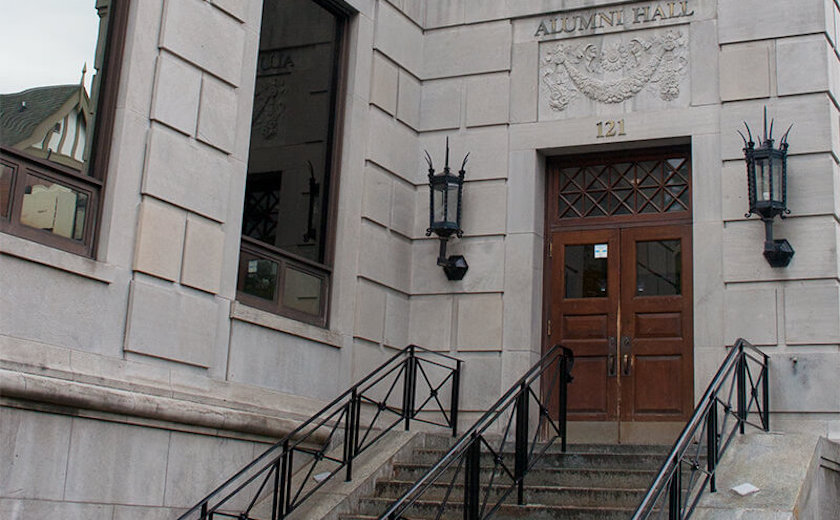 Our Programs
Learn more about our Basic and Advanced Degree programs.

Apply Now
Find information on program requirements, application instructions, and application forms for Basic Degree programs.
Messages of Welcome
Identity

We are a Faculty of Theology engaged in the exploration and proclamation of the mystery of God in contemporary culture. Like the University of St. Michael's College, our identity is explicitly Christian and Roman Catholic, rooted in the heritage of the Congregation of St. Basil and expanded through cooperation with the Sisters of St. Joseph and the Sisters of Loretto. We commit ourselves to the faithful and creative interpretation and articulation of the biblical, liturgical, theological, ethical, pastoral, historical and cultural dimensions of our Catholic faith for the sake of the Church in the world of today. We reflect our Catholic identity in our faculty, our programs, and our commitment to the formation of our students for service in the Church and society.

Values

The Faculty of Theology reflects the diversity of the Church and Canadian society. Faithful to the Second Vatican Council, we are nourished by approaches emerging from our globalized context, including ecumenical, liberationist, feminist, ecological and interreligious concerns. In the spirit of our Basilian heritage, we are guided by the principles of goodness, discipline, and knowledge. Our commitment to diversity in terms of gender, ethnicity, race, and culture is reflected in our students, staff and faculty. We strive to create a community of hospitality, equality, collegiality, and justice for all that fosters the intellectual, moral and spiritual development of its members. Our communal life hinges upon the habits of study and worship. The future of the Faculty is shaped by our discernment of the evolving character and needs of the Church.

Like any faculty in higher education, we need to constantly reflect on who we are, and what forms and preserves our identity. We share the common commitment of USMC to be Canada's leading English-speaking Catholic University. To realize this general mission, however, means we must articulate a specific mission that reflects our Catholic heritage and identity, and one that provides a rationale for each professor, staff member and student to pursue their work.

Educational Effectiveness Statement

In a recent survey of USMC Faculty of Theology alumni,

90% indicated satisfaction with their academic experience
96% described their education as "effective" or "very effective" in providing a comprehensive understanding of religious heritage
88% did so for their understanding of the cultural context of their religious work
85% for their development in personal and spiritual formation, and
85% for their capacity for spiritual and ministerial leadership
82% of Faculty of Theology alumni who have sought a professional position have had one within six months of graduation, and
86% are able to use their skills and talents sufficiently in their current position