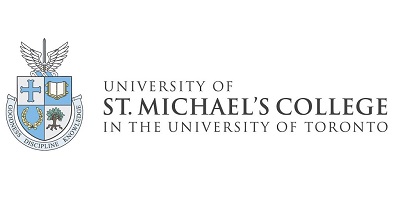 March 27, 2020
Dear SMC Graduating Students,
Since my installation as President in 2018, I've had the privilege of meeting the graduating students—our future alumni—as they cross the stage at Convocation Hall to accept their degrees. It's one of my proudest moments and I share your disappointment that we will not be able to celebrate your achievements in person at Spring 2020 Convocation.
St. Michael's and the University of Toronto have undertaken many bold steps to limit the spread of COVID-19, each requiring great flexibility, creativity and in this case, great resiliency. The health and well-being of our students remains paramount and the actions we take today will help limit the rate of transmission of this virus far beyond our community.
The entire St. Michael's community—administrators, support staff, alumni, and of course, faculty—regret the need for this cancellation. At the same time, it's a clear indication of our support for all of those—medical professionals, law enforcement, first responders, grocers, transit workers and our own staff in facilities and operations—risking their lives to battle this crisis.
We're dealing with an unprecedented level of uncertainty on a number of fronts, but I can assure graduating students that St. Michael's, the University of Toronto, and the Faculty of Arts & Science are committed to marking your achievement with an in-person ceremony and celebration. The event (or events) may not look like the traditional U of T Convocation, but when it happens, it will be a special occasion to fully celebrate not only your academic success, but your tremendous support and adaptability. I look forward to sharing more details when they are available.
David Sylvester, PhD
President and Vice-Chancellor
The University of St. Michael's College