As proud alumni of the University of St. Michael's College, you are part of growing and dynamic community that takes pride in excellence in education, of being part of a culture of caring, and ensuring that the values "Goodness, Discipline, and Knowledge" continue to inform the way you live your lives. St. Mike's is proud to continue our relationship by offering you a multitude of services, opportunities for engagement, and the potential for life-long learning.
Alumni Events
Alumni News

St. Michael's Magazine
Read the current issue of the USMC alumni magazine.
We are so proud of what our alumni accomplish in their lives. Each achievement adds to reputation of St. Michael's and serves to inspire future generations.
Please keep us posted so we can share all your exciting news with your classmates and friends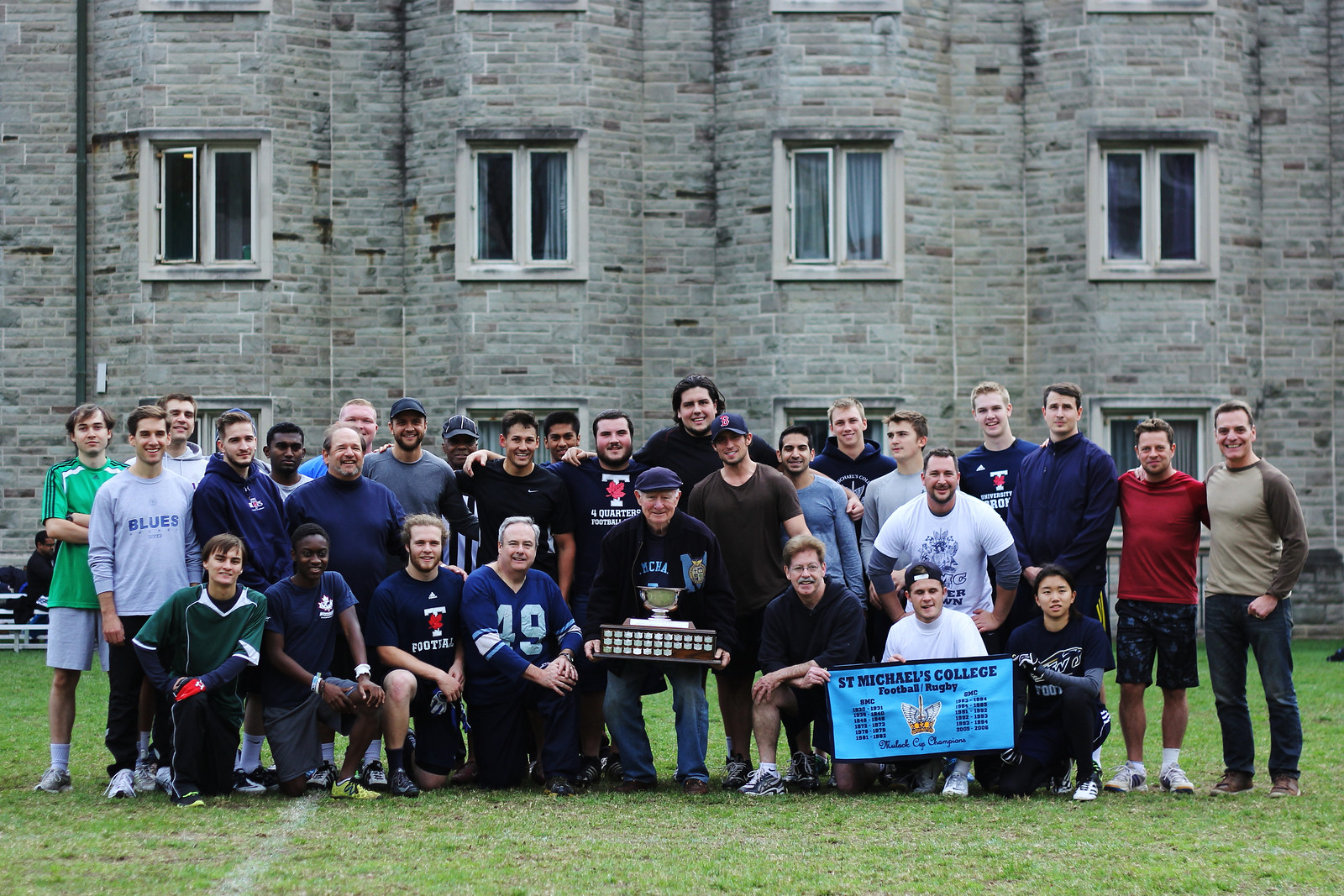 Stay Connected with UofT Alumni Email
Upon graduation, your student email will change to your.name@alum.utoronto.ca.
Use it to find out about mentorship opportunities, social events, potential job information and more.
Get Involved
Thanks to the leadership and involvement of our alumni, St. Mike's can build on its vision, spirit and traditions. Help shape the future of St. Mike's by joining your fellow alumni on one of our volunteer societies or by becoming a mentor to current USMC students.

Support the Young Alumni Award
Specify the Young Alumni Award in your comments. Your dollars make a difference.
Life After Graduation
There are many resources and benefits available to alumni through St. Michael's, the USMC Faculty of Theology, and U of T. From career resources to mentoring and volunteering, from discount insurance to travel opportunities to furthering your learning, take advantage of all that being a St. Michael's alumni has to offer.