Campus Life is a wing of the Office of the Dean of Students which serves the over 5000-person student body at the University of St. Michael's College through exciting programs, events, leadership and professional development opportunities, and more. We are a team of two full-time staff members, and two work-study students, who dedicate time and energy towards fostering a community for all students who have a membership at our College! Learn more about us and our work here.
---
Campus Life Work Study Opportunities!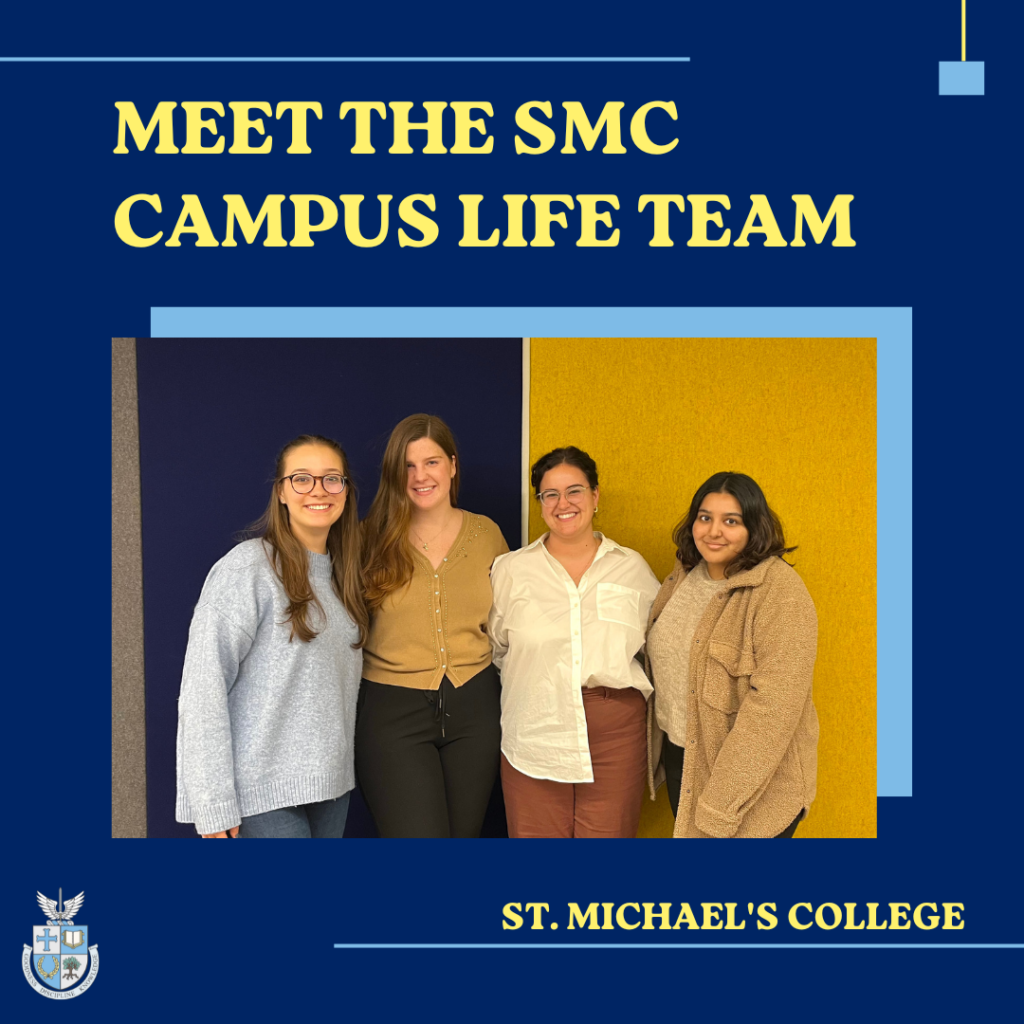 Each fall, we have two exciting Work Study Opportunities for students looking to work in student services on the Campus Life Team. We are always looking for dedicated student leaders who want to make a difference on campus.
Campus Life Communications Assistant (CLCA) – This position oversees social media for the Campus Life team, and works to increase engagement both online and in person with activities happening across campus.
Campus Life Events Assistant (CLEA) – This position oversees the coordination and care of our Student Life Calendar, event planning forms, and expectations, as well as supports student organizations in carrying out events and programs across campus.
Please apply here by August 26th