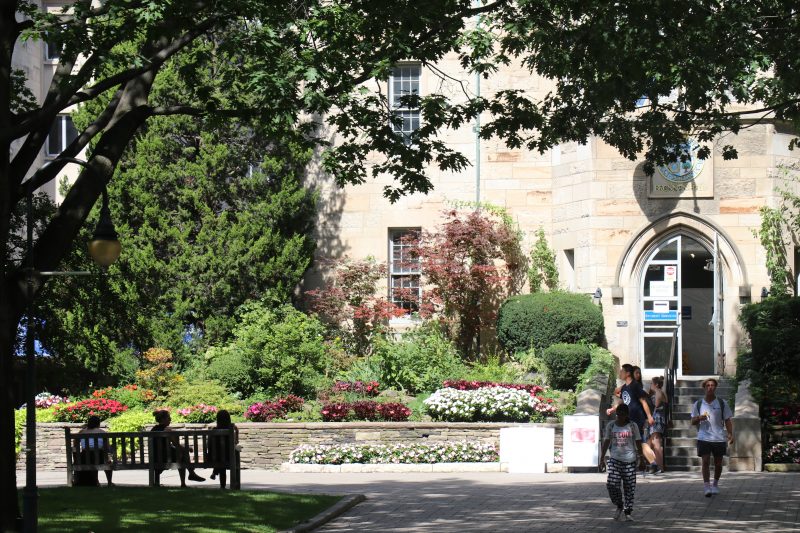 Summer Residence bookings are managed by two separate departments, depending on the client:
SMC Residence handles all student bookings.
Conference Services handles all external bookings.
If you are an external group looking to book space for the summer, please contact our Conference Services Office by emailing usmc.bookings@utoronto.ca.
Students during the Summer
SMC Residence is delighted to accommodate students through the summer months. However, to be eligible, you must be willing to stay for either:
Half summer term only (May-June, July-August) – housed in Sorbara Hall
Full summer term (May-August) – housed in Sorbara Hall, Upper Brennan Hall
Unfortunately, we do not rent rooms on a nightly/weekly basis.
Summer Residence Rates for 2022:
Length of Stay
Standard Single
Deluxe Single
Basement  Single
Half Term

(May 1 – June 25)

(July 1 – August 25)

 $1,650
N/A
N/A
Full Term

(May 1 – August 25)

$3,250
$ 3,650
N/A
Standard Single – rooms used as singles during the academic year
Deluxe Single – rooms used as doubles during the academic year
Basement Single – smaller single rooms in the basement of the Historic Houses (not available in Summer 2022)
Please note: Summer residence fees do not include a meal plan.
How to Apply
To submit an application, please visit residence.utoronto.ca, log in with your student number, and follow the links to the SMC Summer Residence Application.  
Summer Meal Plans
Although there are no cooking facilities in the dorms, the Canada Room Dining Hall remains open through the summer, and residents are encouraged to purchase a meal plan directly for the dining hall. Summer Meal Plan options include 10, 50, or 100 meals. For more information, please refer to Chartwell's website here, or email Zelia Cordeiro, Food Service Manager at zelia.cordeiro@compass-canada.com.
For more information on summer availability, please contact the SMC Residence Office at smc.residence@utoronto.ca.