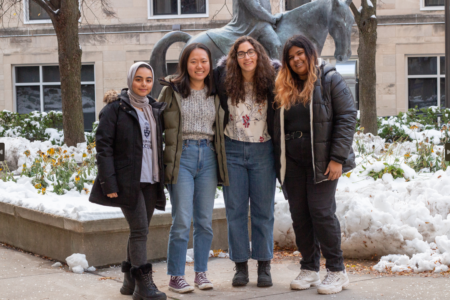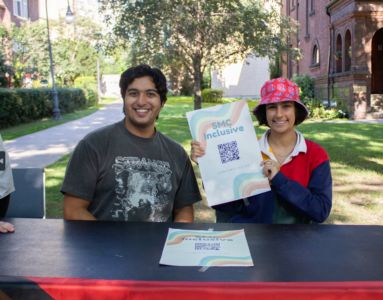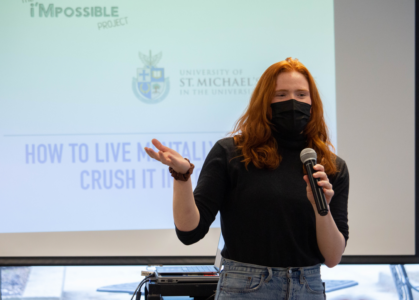 Leadership Excellence And Development (L.E.A.D Training)
Campus Life is excited to roll out our streamlined student leadership training program for 2023-2024.
Throughout this training package, you will learn about what training steps you have to complete and the information about training.
The goals of the LEAD Training Program are to ensure that:
Students feel equipped to take on the responsibilities of their roles
Students feel aware of resources on and off campus
Students develop soft skills to grow as leaders in the community, that are transferrable for their future work beyond their time at the University
Students feel connected to the values of the community and are able to integrate these values with their own personal values, and the work they do in their roles
Based on your role and responsibilities you have been slotted into training groups. You are responsible for completing all the trainings up to and inclusive of your "step." While the trainings are in steps, you are not required to complete them in any order. We invite you to register and attend the trainings that are convenient for you and your schedule.
Training Pathway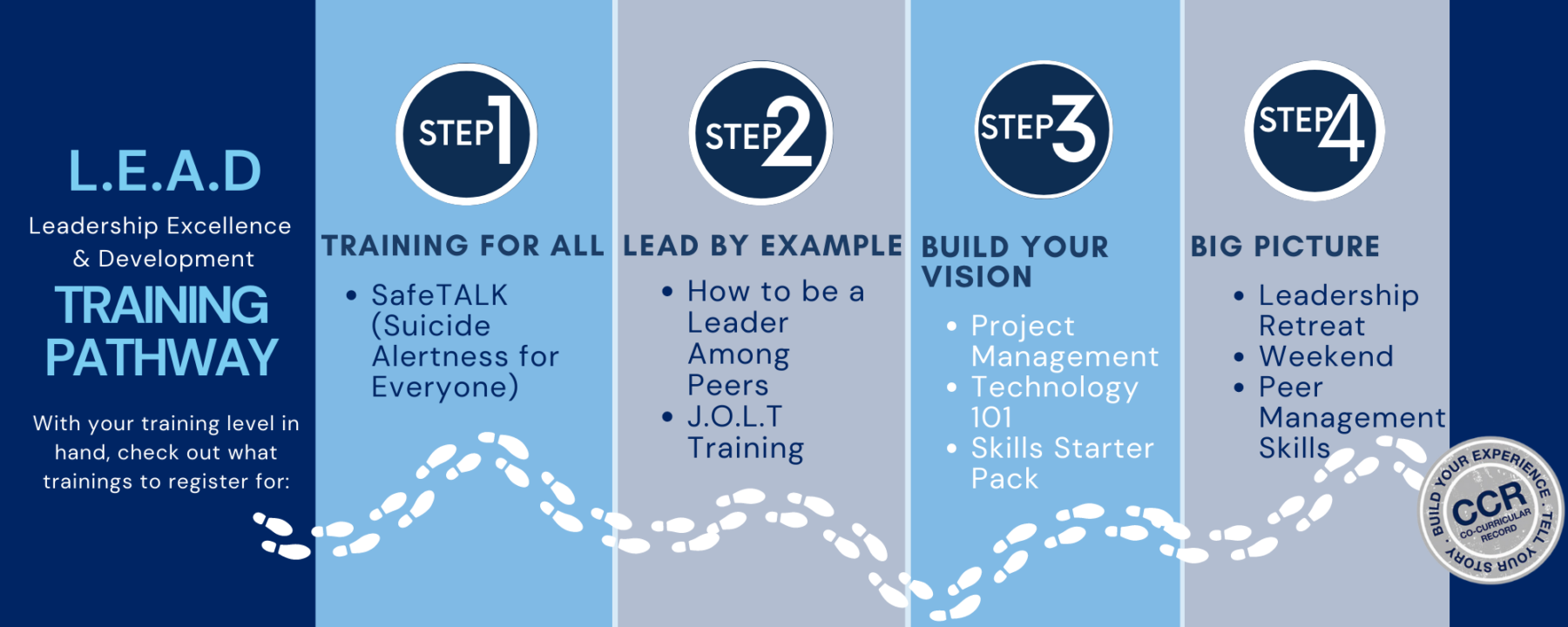 The trainings are offered to all student leaders in roles that are overseen by the Campus Life department at SMC. This means you will be training and meeting other student leaders throughout your training pathway!
You are required to complete all of the steps leading up to and including your assigned step. Find your role in the chart below to know what step you have been assigned.
STEP
ROLES
Step 1
All student leaders must complete this step – it is also open to all UofT students
Step 2
– Mentor-Leaders
– Orientation Leaders
– Wellness Studio Facilitators
– Yearbook Staff
– The Mike Executives
Step 3
– Orientation Marshals
– Senior Mentors
– Campus Life Work Study
– Club Executives
– The Mike Editor-In-Cheif
Step 4
– Orientation Coordinators
– Mentorship Coordinators
– Commuter Coordinators
– SMCSU Councillors
If you do not see your role listed above,
please email your staff supervisor, or smc.studentlife@utoronto.ca for clarification.
Step 1: Training for All
A. SafeTALK (In Person Synchronous)
SafeTALK (Suicide Alertness for Everyone) training is a 3.5-hour workshop offered in-person only, which aids students in developing skills in talking about suicide and making referrals to support those who may be experiencing thoughts of suicide.
Upcoming SafeTALK Training Dates:
Step 2: Lead by Example
A. How to be a Leader Among Peers (Hybrid, Synchronous)
This 3-hour hybrid-synchronous training session will focus on skills for conflict resolution, boundaries, communication, problem-solving and more!
Upcoming How to be a Leader Among Peer Dates:
Step 3: Build Your Vision
A. Project Management (Hybrid, Synchronous)
This 3-hour hybrid-synchronous training session will focus on skills for event planning, finances and budgeting, and risk management.
Upcoming Project Management Training Dates:
B. Leadership Starter-Pack (Asynchronous)
This asynchronous package will provide guidance for students starting new roles. The package is organized by type of role, with the topics listed below.
This asynchronous training will be added to the "Additional Resources" tab by August 2023
Step 4: Big Picture
A. Overnight Leadership Retreat
The Leadership Retreat is an overnight retreat held at Albion Hills Field Centre in Caledon ON. This three-day & two-night retreat will offer participants a chance to grow in the community, reflect on valued based leadership, and develop skills essential for collaboration and cooperation in their roles.
Upcoming Date:
Monday May 6- Wednesday May 8 2024 (more details to be communicated by your staff advisor), this is mandatory for those holding the following roles:

SMCSU Councillors
Orientation Coordinators
Mentorship Coordinators
Commuter Coordinators
SMRC Councillors
Student Campus Ministers
B. Peer Management Skills (Hybrid, Synchronous)
This 3-hour hybrid-synchronous training session will focus on skills for leading student staff and peers and aiding in the leadership development of your teams.
Upcoming Date:
Additional Leadership Resources
Welcome to the Additional Resources and links page! If you are planning an event, check out the Campus Life Event Planning Guide to help you on your way!
Click the images below to be taken to the resource!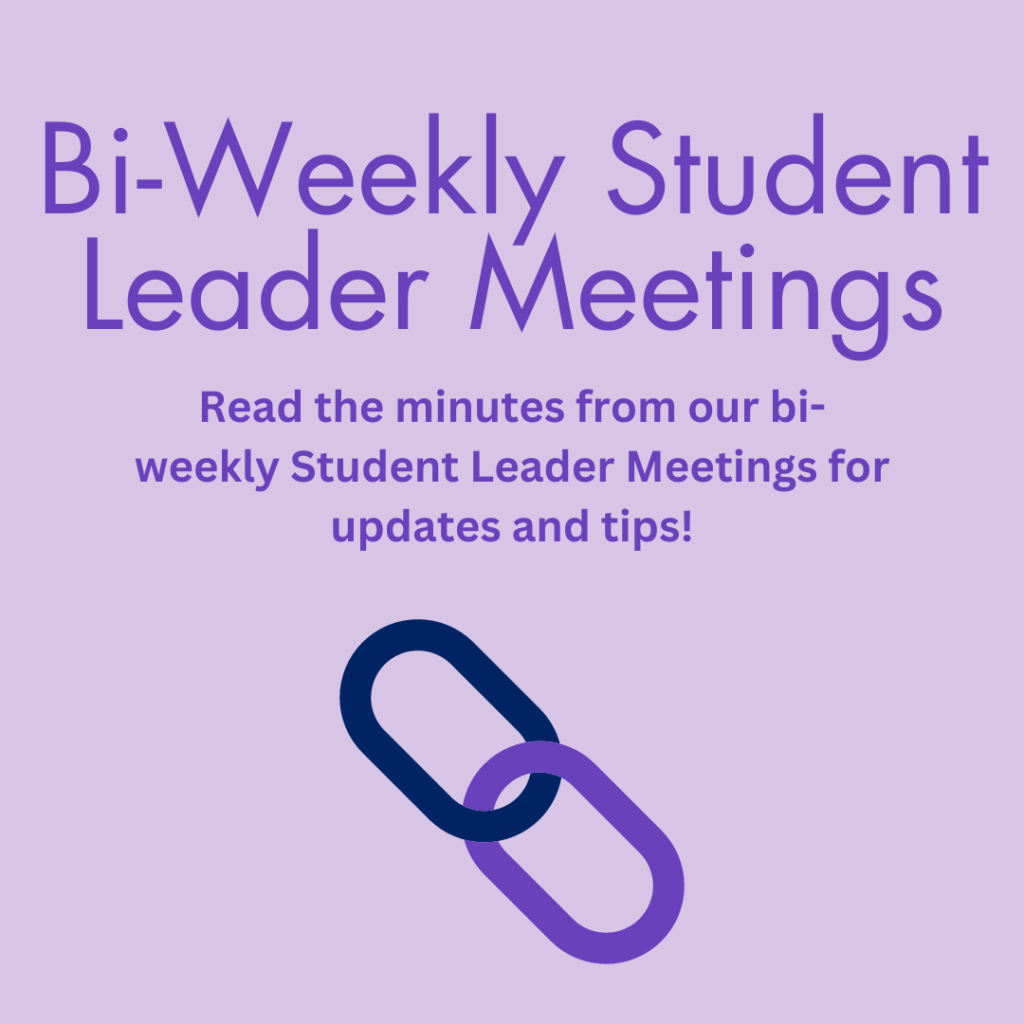 Stepping into a role or want more clarification? Check out the Quick Reference Sheets below!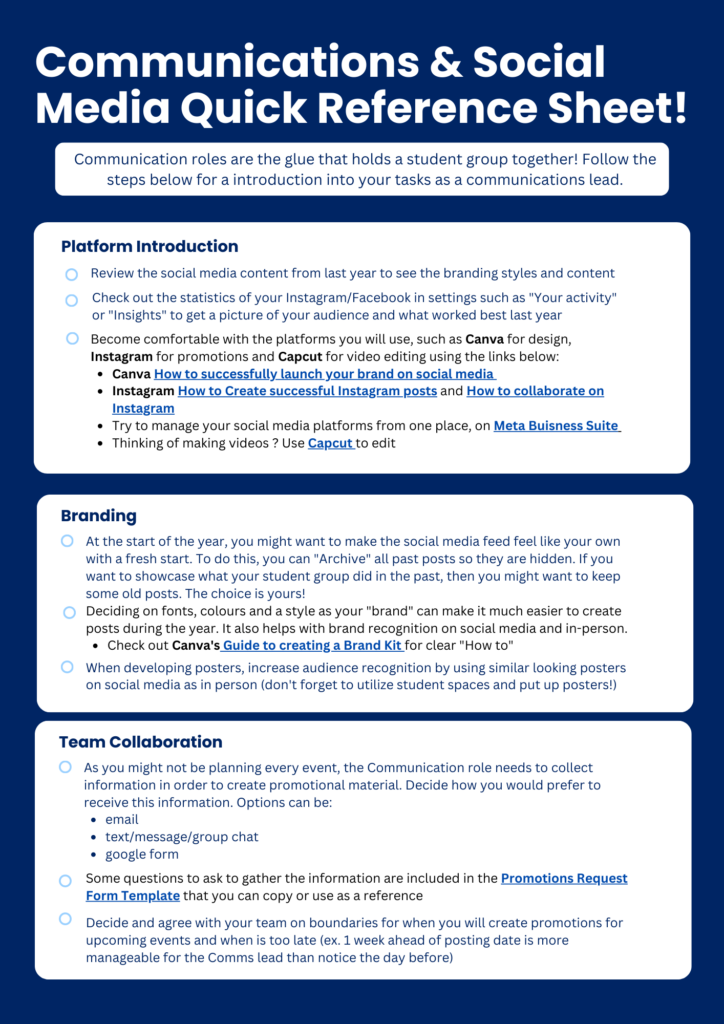 All these resources can be accessed in our up-to-date Student Resources Sharepoint as well!