St. Michael's College and Loretto Residence have six different buildings, which are divided up into constituencies.
---
Elmsley Hall (Built 1955)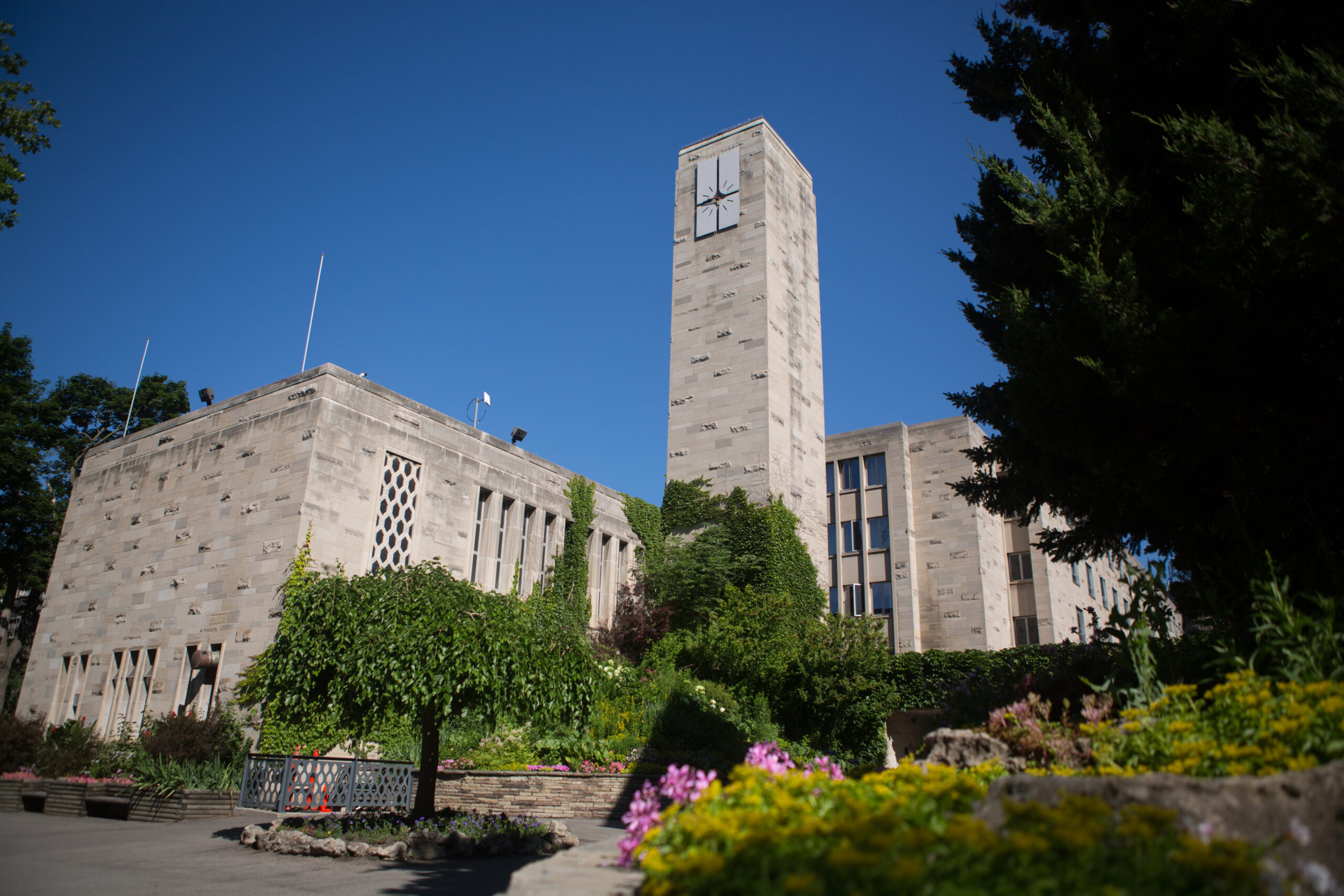 The vast majority of rooms in Elmsley are double occupancy, which makes it an ideal dorm for first-year students. The first and second floors are all-male while the third and fourth are reserved for females. Elmsley double rooms measure 17.5′ x 10′ in size and have large closets with lots of storage space. Elmsley is also home to our 24-hour Porter's Desk, various administrative offices, the campus mailroom, and laundry facilities.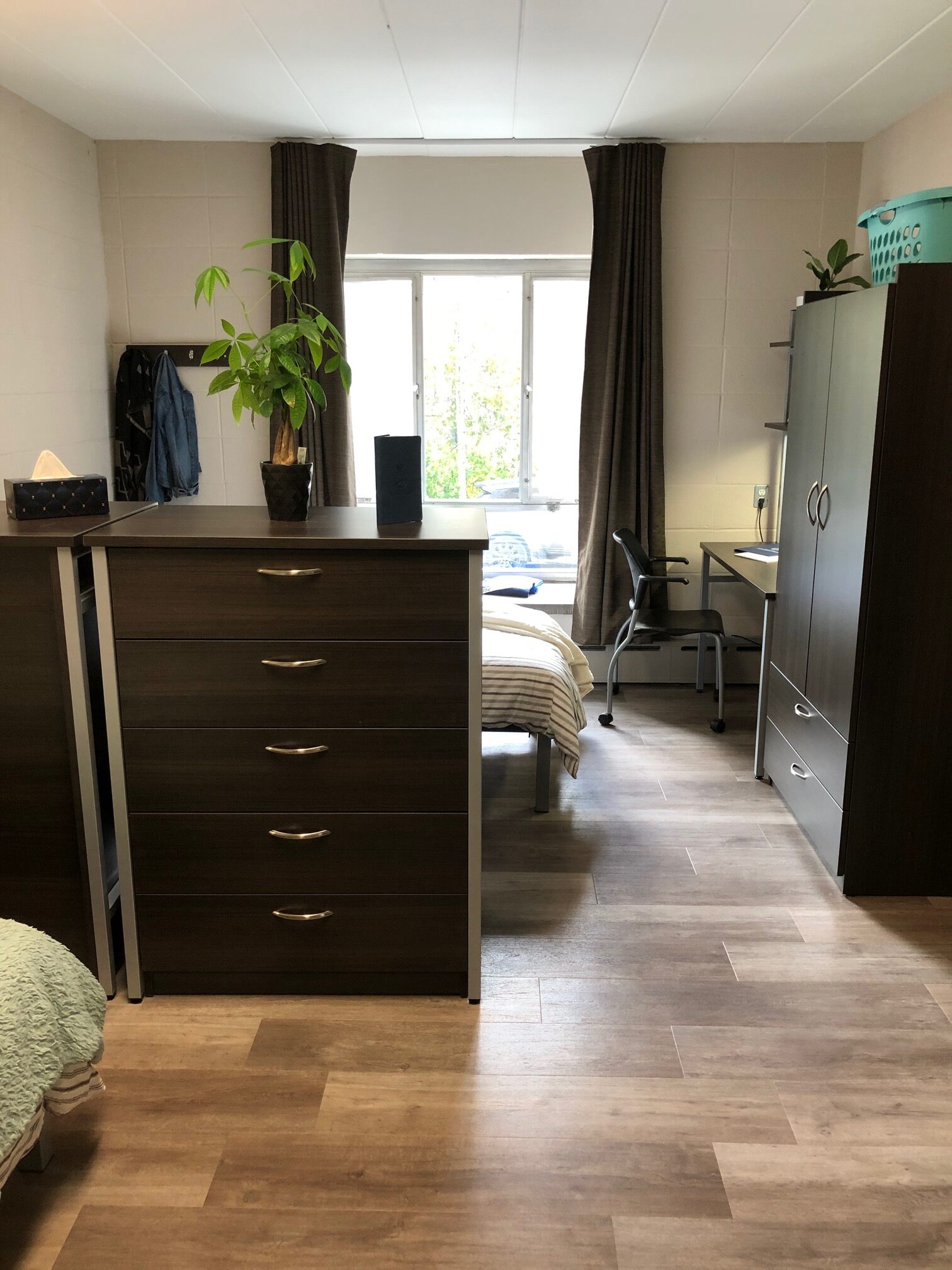 Elmsley Hall rooms were recently renovated with updated flooring, dressers, wardrobes, beds, and desks!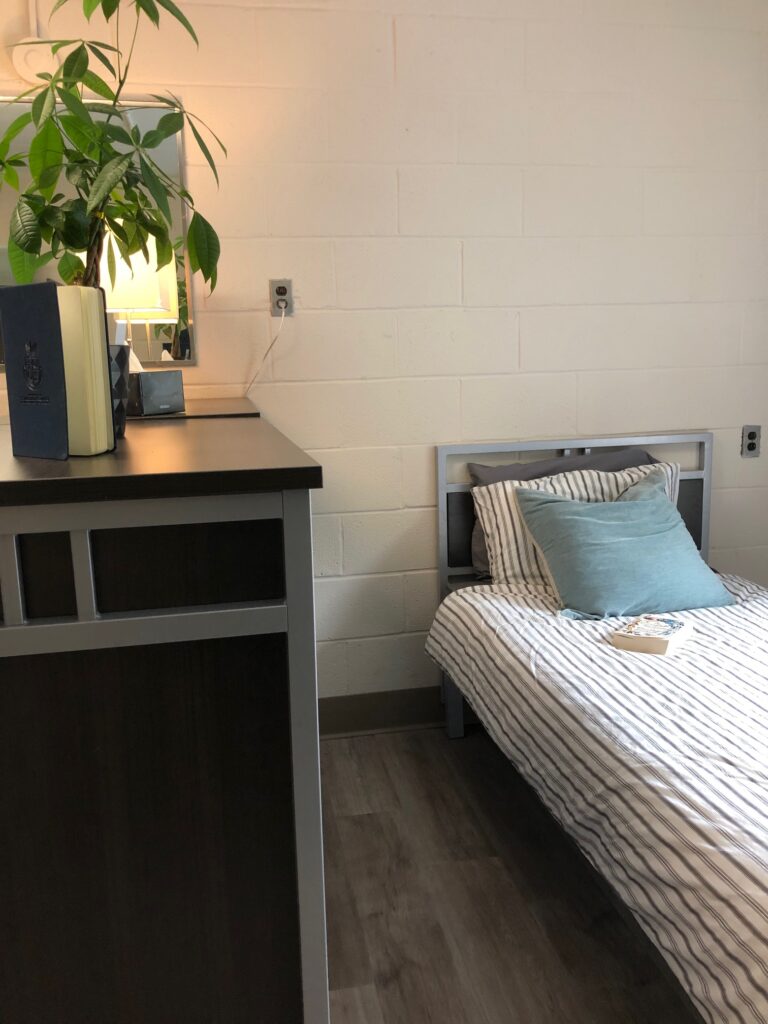 The dressers are strategically placed to allow for privacy and separate living space between the two beds.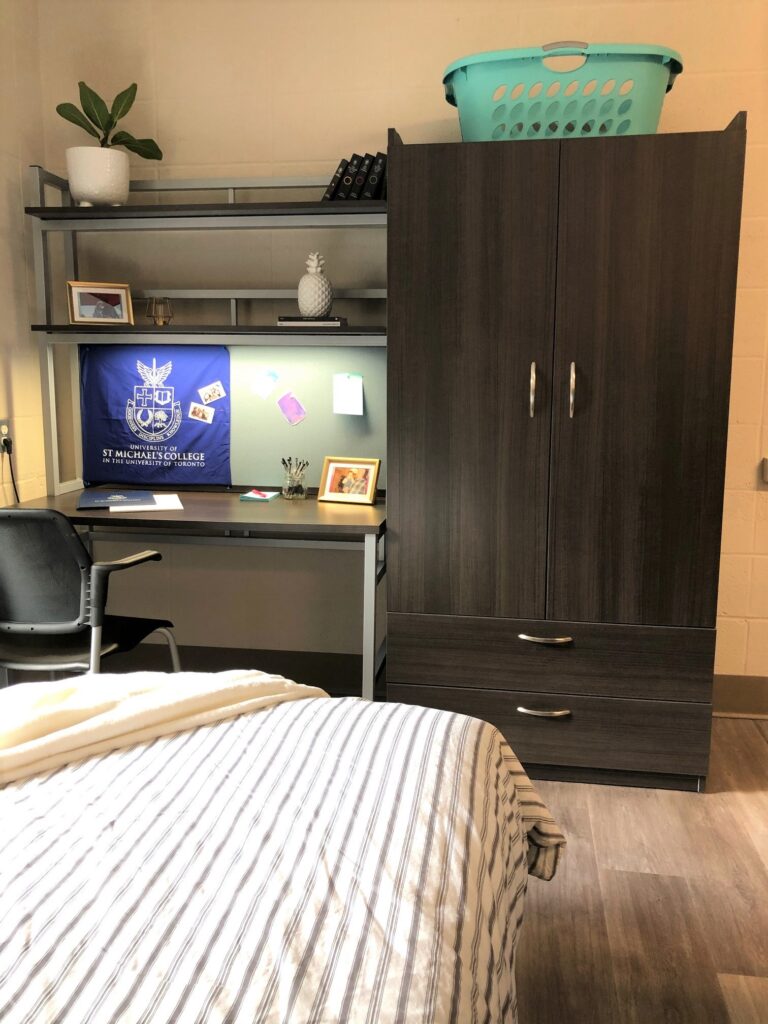 Each student has their own desk to study at, with a built-in light fixture, as well as their own closet space.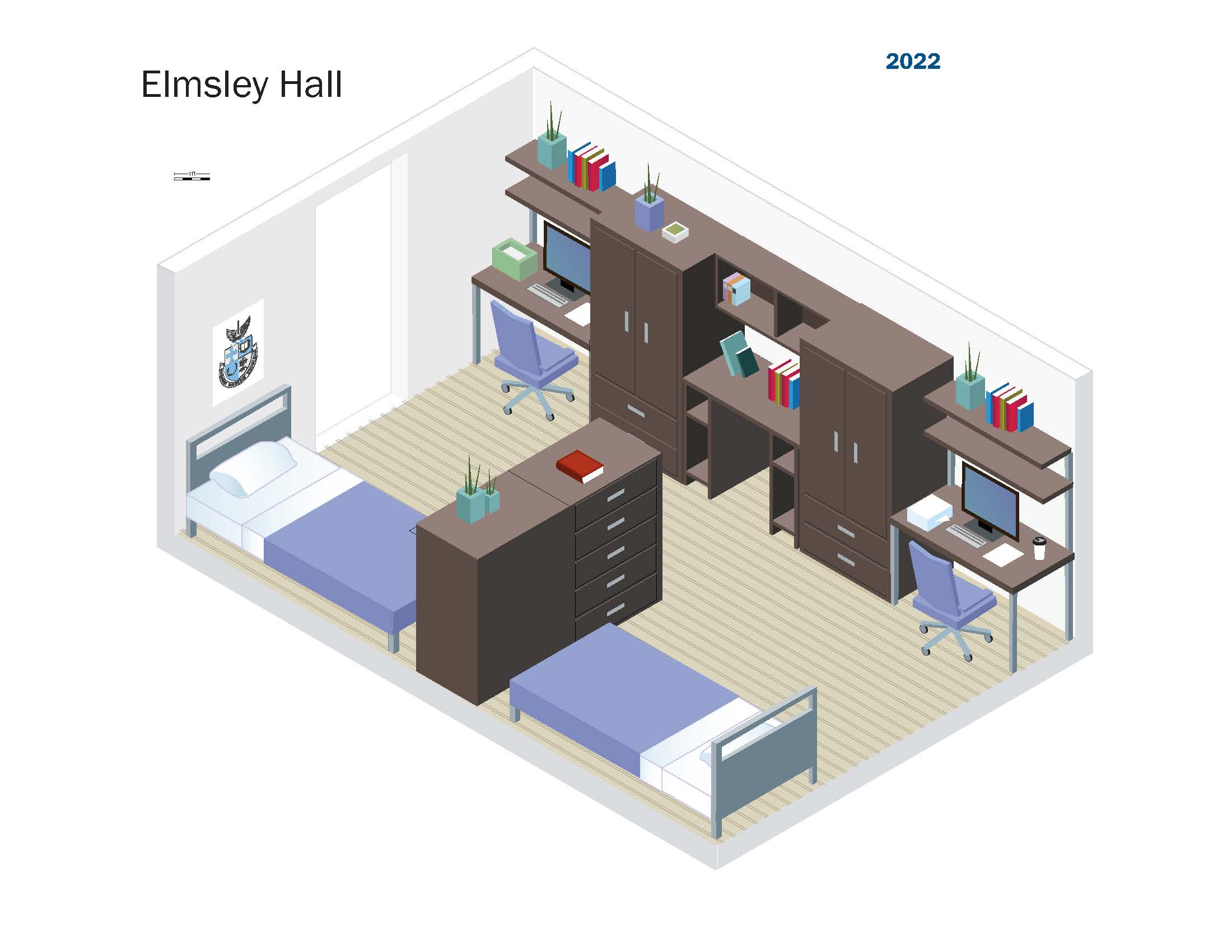 ---
Queen's Park Buildings (Built 1936): More, Fisher & Teefy Houses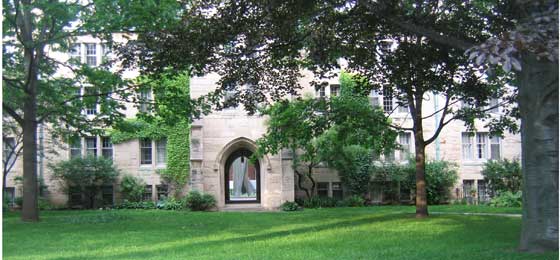 The Queen's Park Buildings were modeled after the architecture of Oxford and Cambridge, creating a picturesque border for the west side of our quad. More House (for men) and Fisher House (for women) are mirror images of each other, while Teefy is a small female house located above two floors of classrooms. The majority of the rooms in Queen's Park are doubles, which makes it a popular building for first-year students. During the academic term, residents are permitted to use the Teefy classrooms as an overnight study area.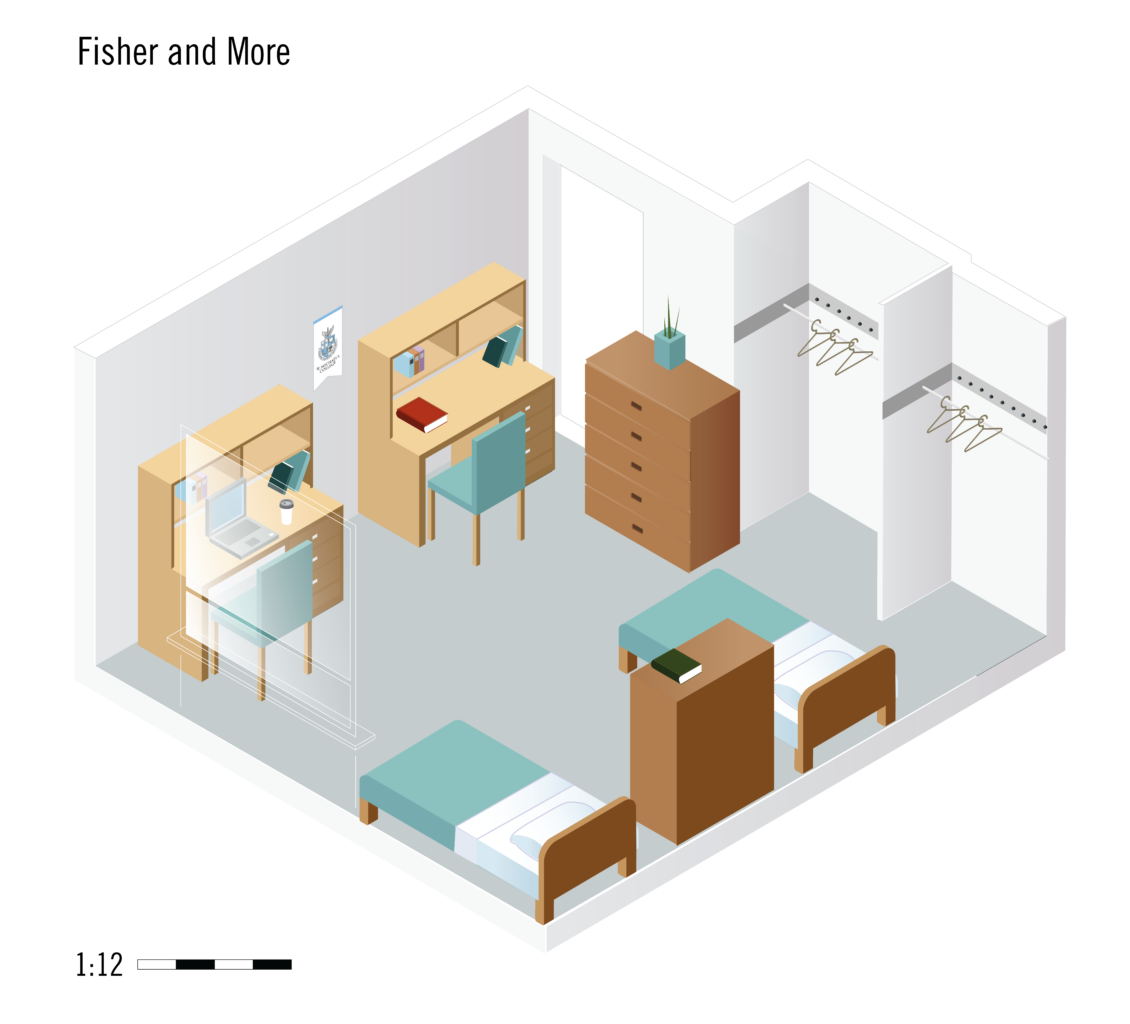 ---
Historic Houses (Built circa 1900)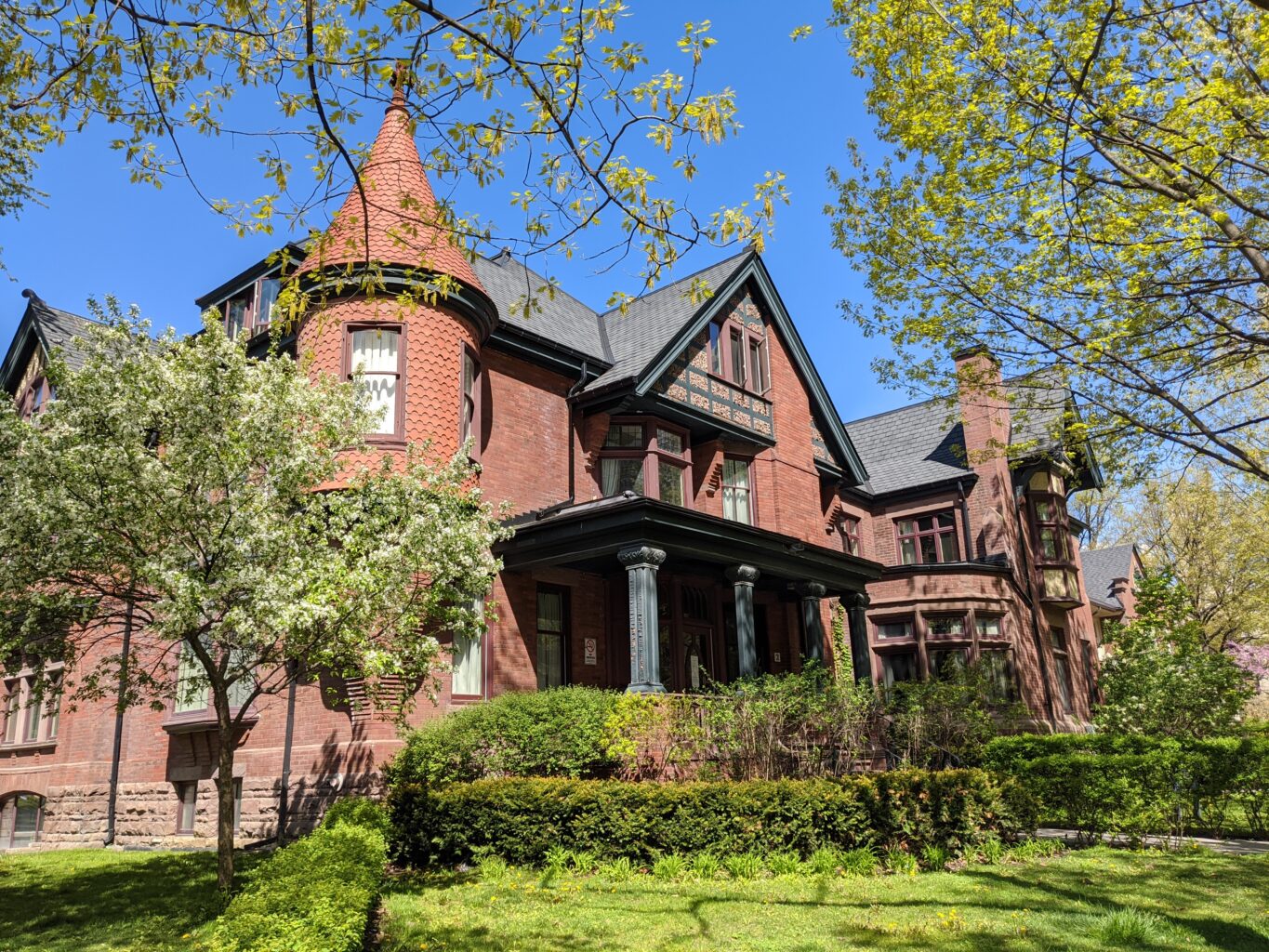 The Victorian homes on Elmsley Place were part of Toronto's first subdivision but were eventually acquired by St. Mike's as the College expanded. McCorkell and Sullivan (House 2 and House 96) and Gilson and Maritain (Houses 6 and 8) are both mixed-gendered communities, with single-gendered washrooms. In total, the Historic House constituency provides accommodation to roughly 70 students. The Houses are a mix of single and double rooms, so the buildings accommodate both first-year and upper-year students. All the Historic Houses have air conditioning.
---
Sorbara Hall (Built 2001)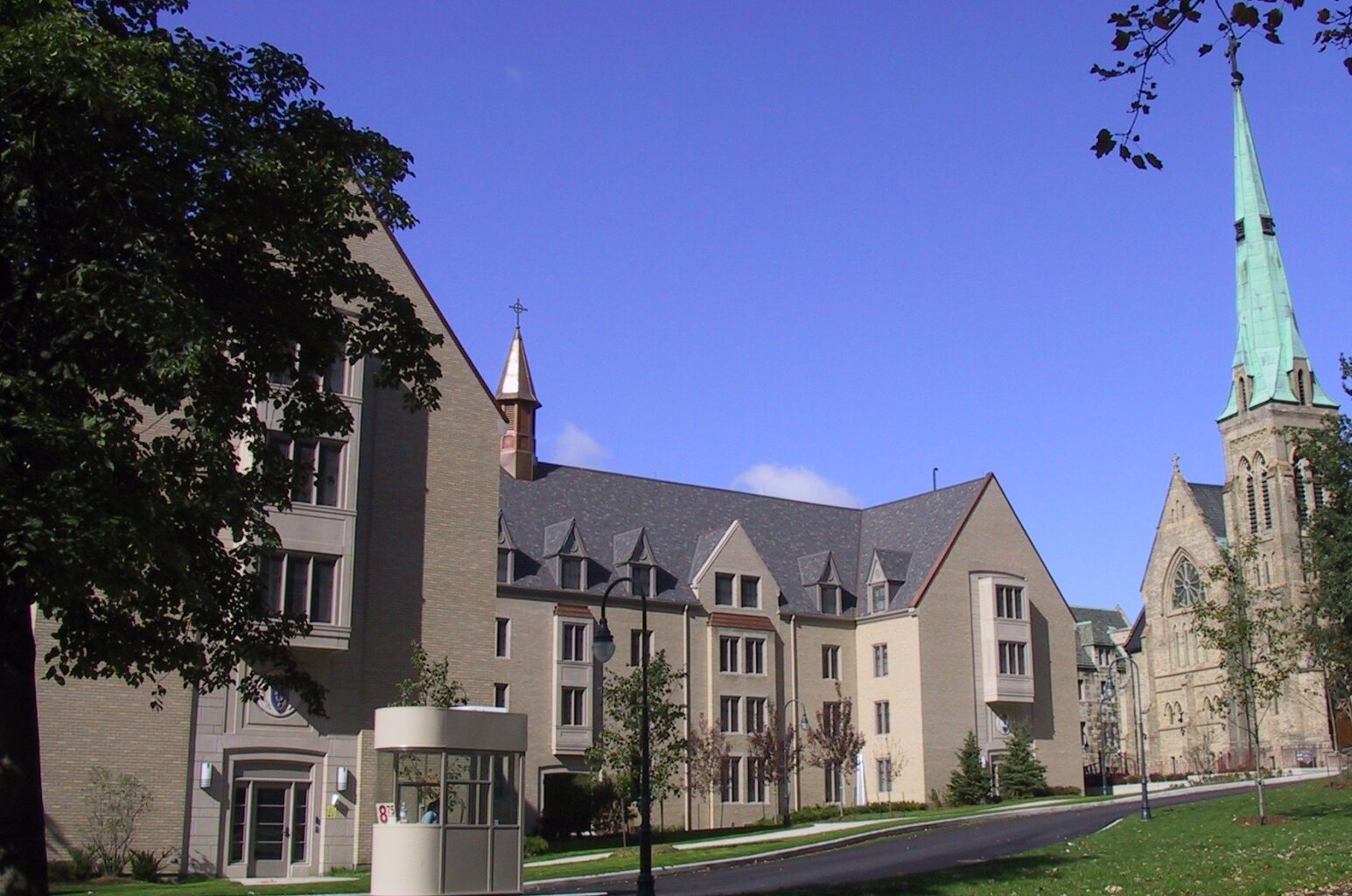 Sorbara is our newest residence building and was designed to complement the architecture of St. Basil's, our Collegiate Church. The building is mainly composed of single rooms so it is home to the majority of our upper-year students. The first two floors are all-male, the middle floor is all-gendered and the top two floors are all-female. Sorbara Hall is air conditioned and every room has its own sink. Sorbara also has a music room, a modest cardio room and laundry facilities. Most dorm rooms measure 11′ x 14′. Sorbara Hall rooms now feature double beds and vinyl flooring.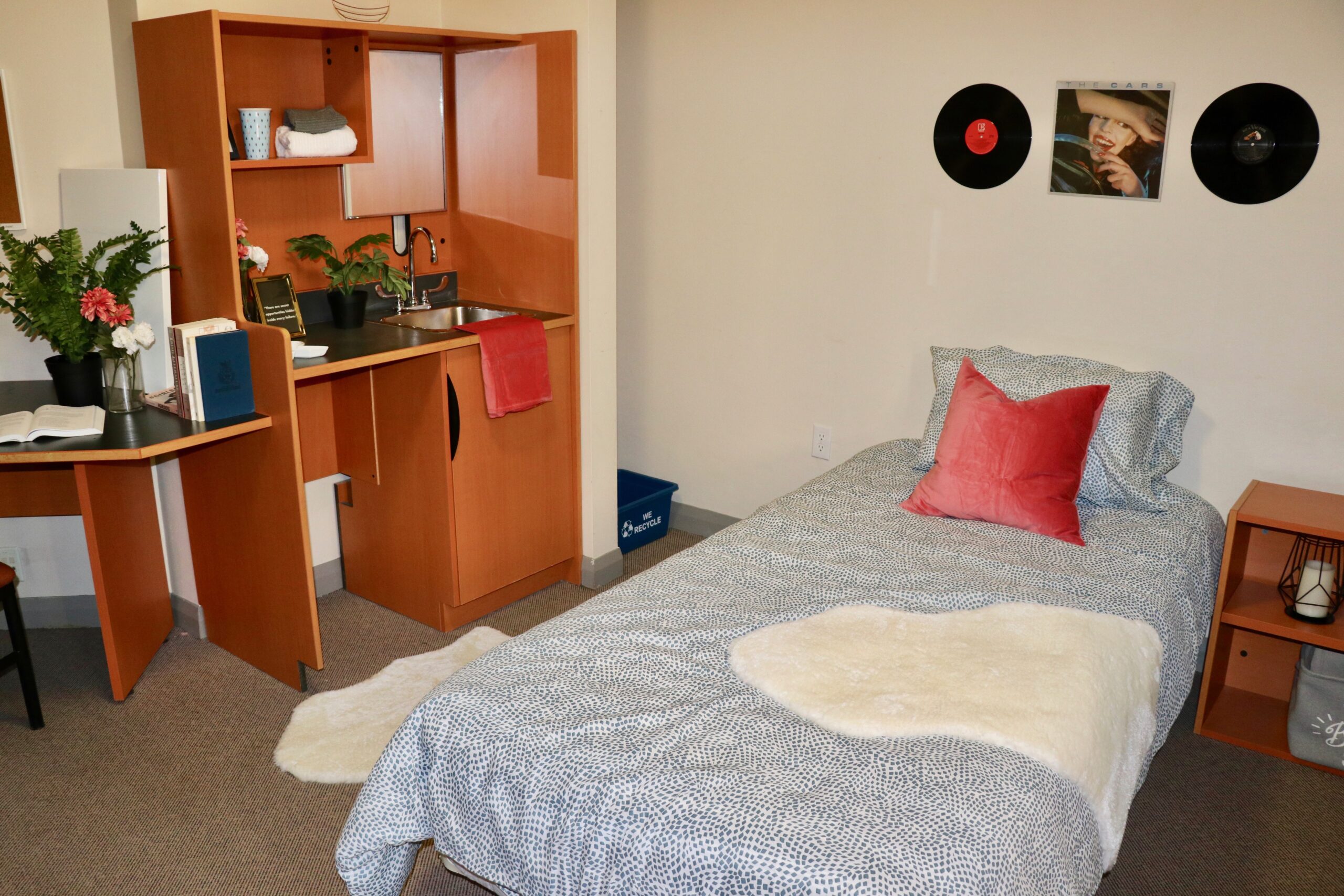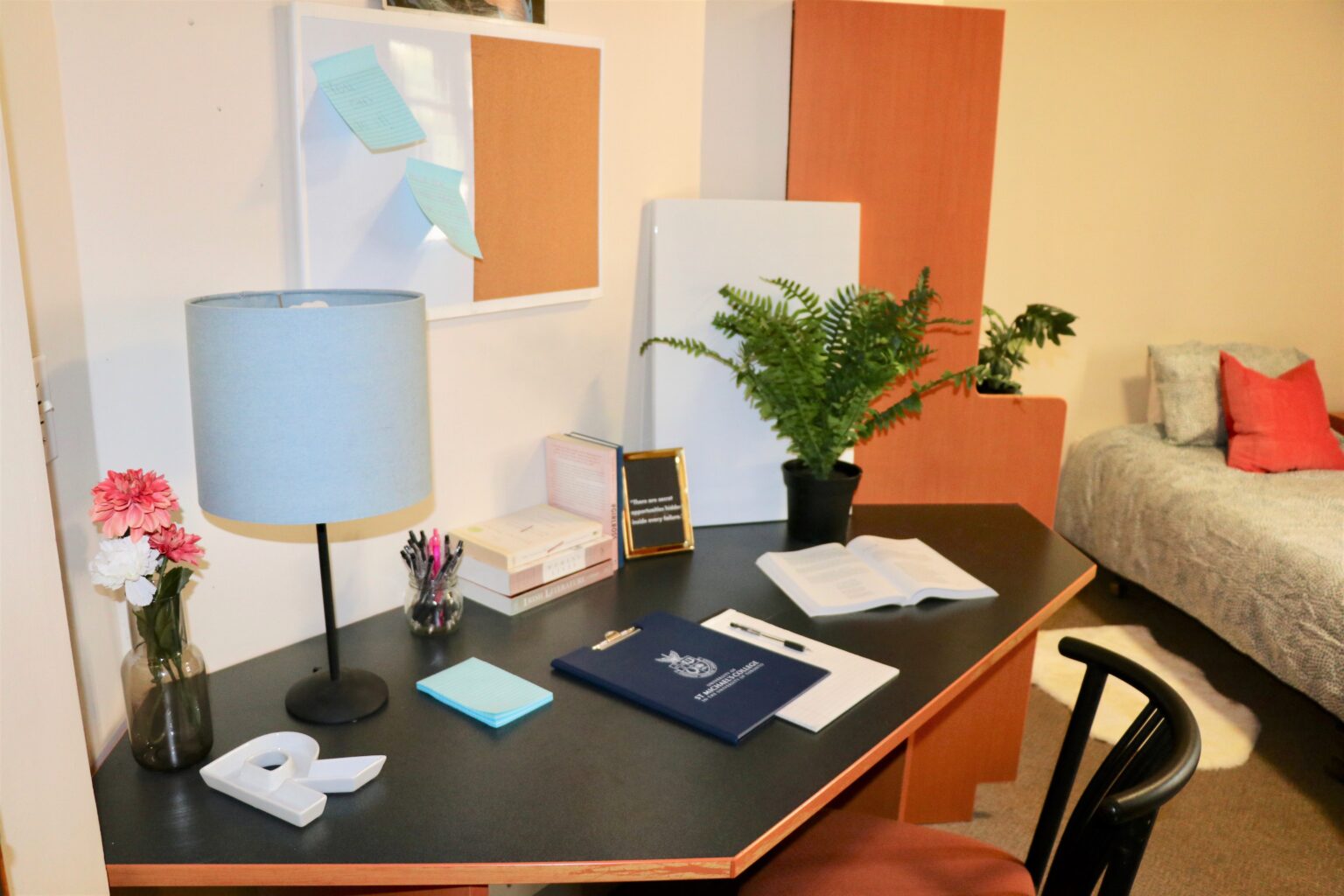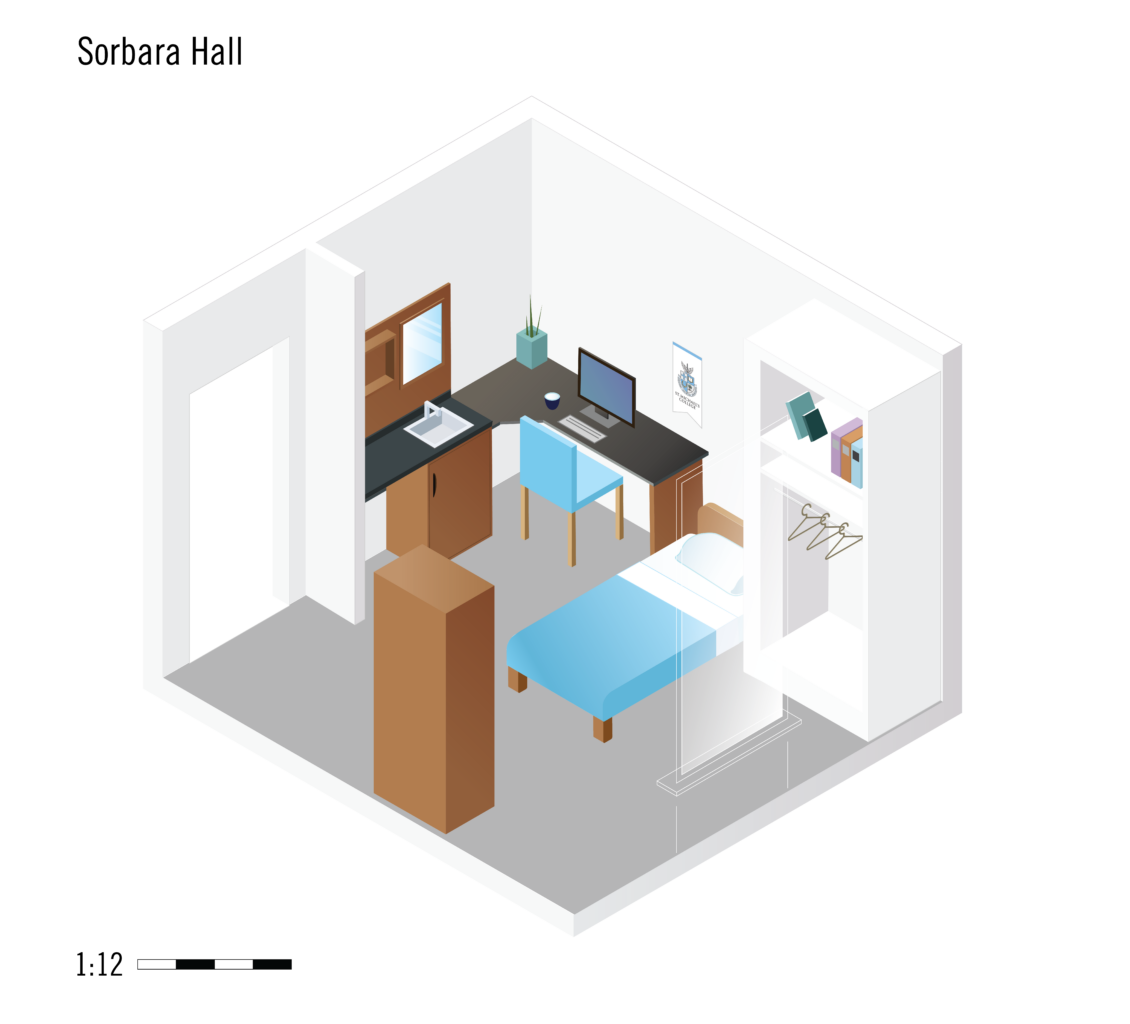 ---
Brennan Hall (Built 1936)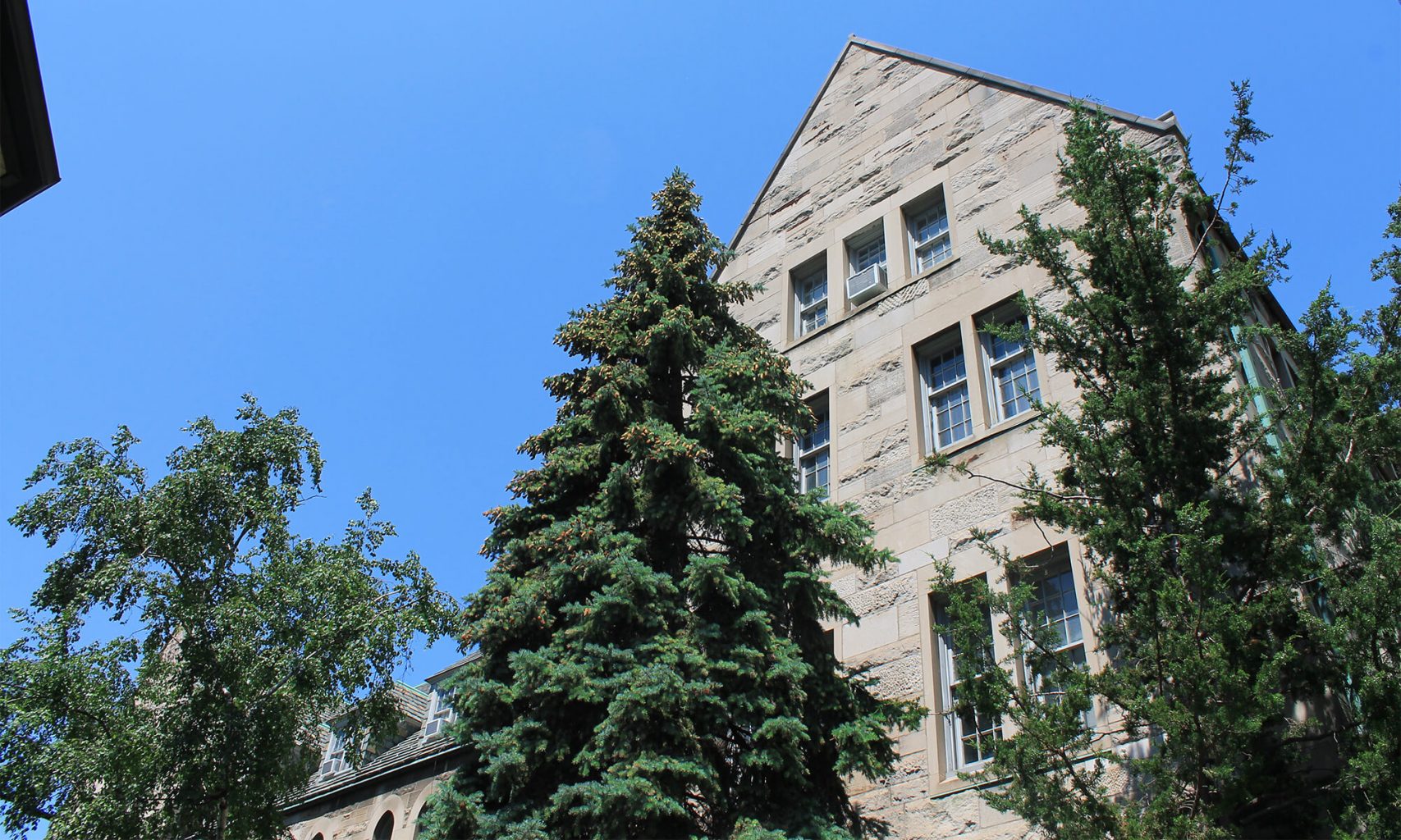 Situated one floor above the Dining Hall, this secluded residence accommodates just twelve students, making it an ideal home for graduate and mature upper-year undergrad students. The floor is a co-ed space; female students assigned to Upper Brennan will have an ensuite bathroom, while the male students share a common washroom on the floor.
---
Loretto Residence (Built 1959)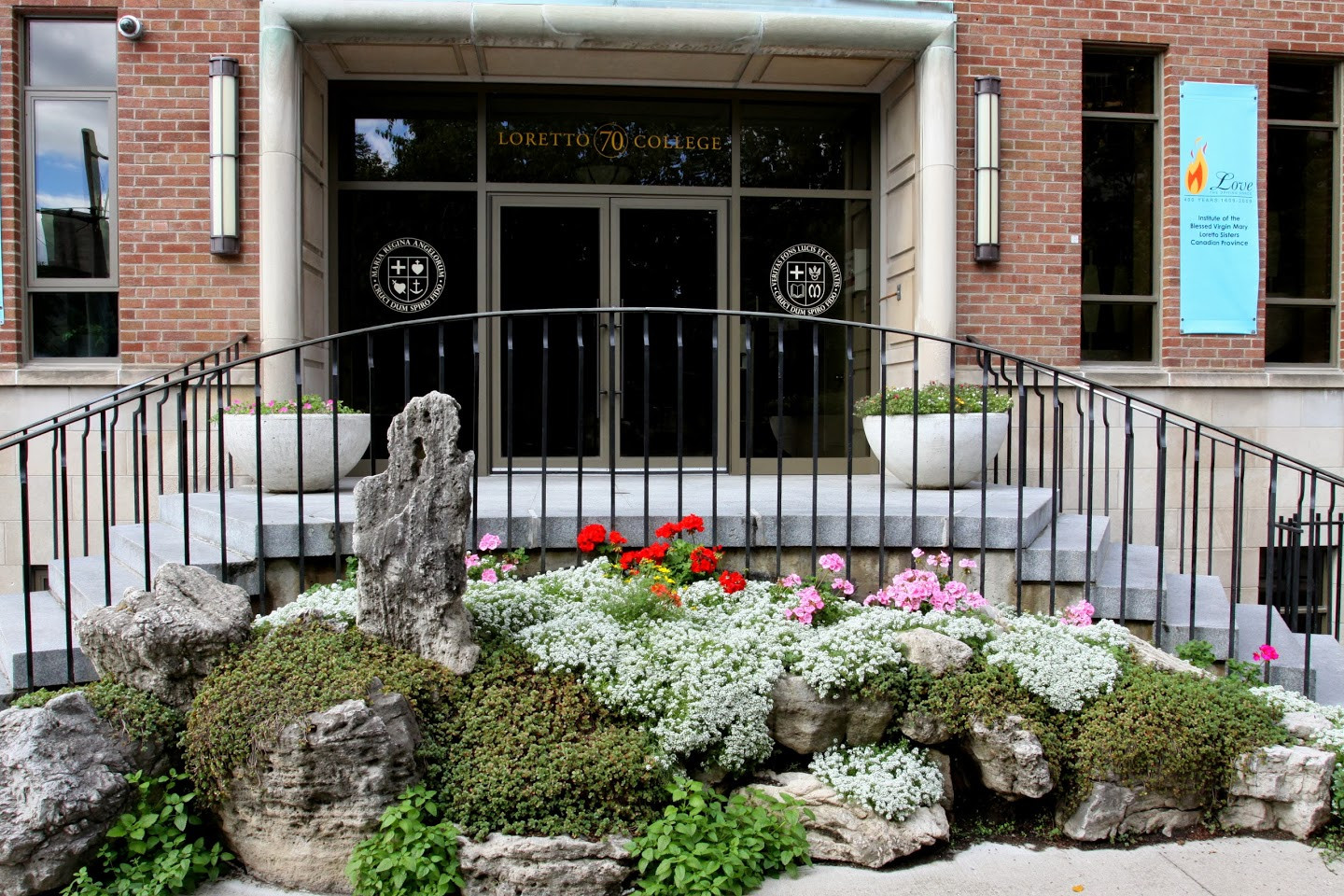 Loretto Residence is SMC's female-only residence. Loretto offers a mix of single and double rooms and can accommodate first-year and upper-year residents. First-year residents will be assigned a double room with a shared ensuite (4 residents with a private washroom), while upper-year residents are assigned a single room with a shared washroom with individual showers and stalls, in traditional dorm style. Loretto amenities include an independent dining hall, fitness room, music room, study hall, lounges, and a chapel. In addition to their undergraduate community, Loretto welcomes female-identifying graduate students to apply to their fifth floor. To apply, submit a St. George Waitlist application via StarRez and indicate Loretto as your first choice.
Double Room (Shared ensuite)
Loretto single rooms are located on the South side of the building and are primarily reserved for first-year students. These rooms feature two twin beds, two desks and chairs, and dressers and built-in closets. Double rooms also feature a shared 3-piece ensuite with a shower, sink and counter spaces, and toilets. Washrooms are shared between two double rooms and are not accessible from the hallway.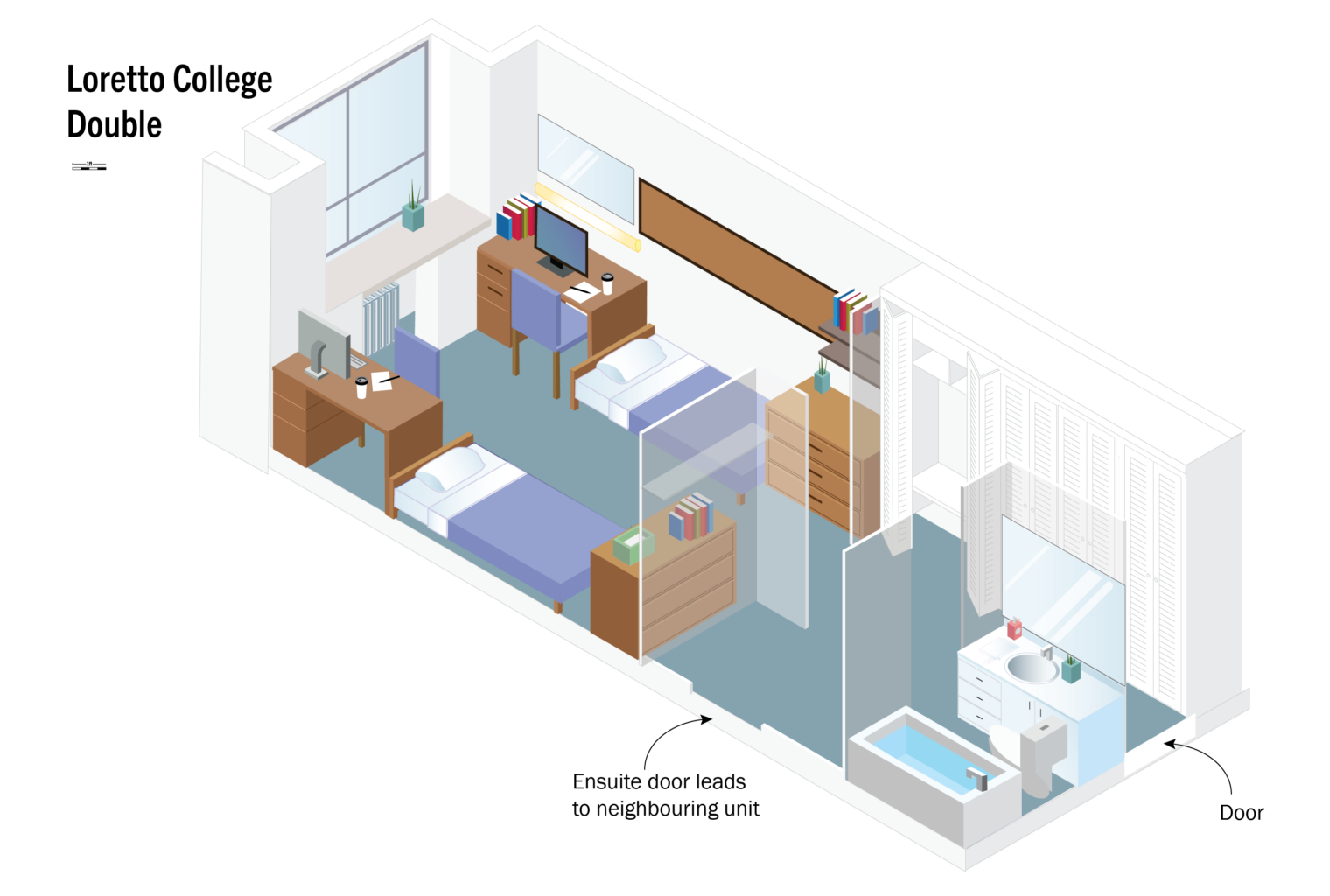 Single Room (No ensuite)
Loretto single rooms are located on the North side of the building and are primarily reserved for upper-year residents. These rooms feature a twin bed, desk and chair, built-in closet and a sink, large mirror, and counter space.