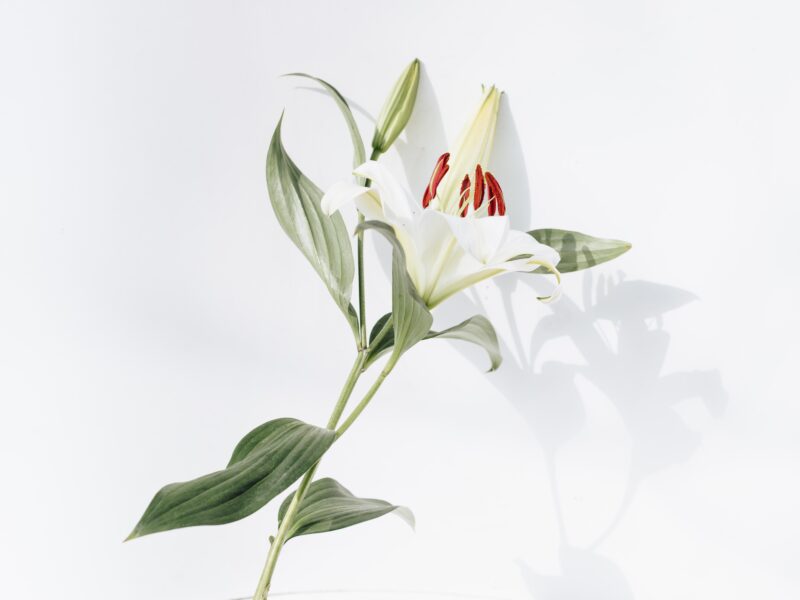 Dear Members of the St. Michael's Alumni family, 
Exceptional challenges call for unique answers.  
All of us at the University of St. Michael's College were so disappointed when the rapid advance of the coronavirus meant we had to cancel the 2020 Alumni & Friends Lenten Twilight Retreat, but the health and safety of all involved comes first.   
We immediately began to ponder alternative ways to offer spiritual support to the community in this Lenten season. Dr. Colleen Shantz, who was to lead this year's retreat in collaboration with Dr. Darren Dias, O.P., kindly pulled together her thoughts into a virtual retreat, entitled Re-Imagining the Passion.  
Dr. Shantz is an associate professor of Christian Origins and Biblical Studies in the Faculty of Theology. Much of her research focuses on how experience, whether emotional, ritual, or social, helped to form early Christian communities. We are grateful for her willingness to find new ways to lead the retreat, which has become a beloved tradition on campus.  
We would also like to thank Dr. Dias, a Dominican priest who teaches at the Faculty of Theology, for his kind assistance in planning the retreat. Fr. Dias was to have celebrated the retreat Mass.  
My colleagues and I pray that we will be able to gather together again soon. In the meantime, we are sending you—and all those who have attended or have been invited to our Lenten Retreats—this "virtual" presentation of Re-Imagining the Passion. We hope these reflections and questions will provide food for thought—and prayer—during these challenging times. 
Warm regards, 
Kathryn Elton and Alumni Program colleagues 
P.S. In coming weeks, St. Michael's faculty and staff will be sharing regular reflections on our website (stmikes.utoronto.ca) and through Facebook (facebook.com/uStMikes). We want very much to stay connected with you through these unusual times and we hope you will stay connected with us through these links.
---
Re-Imagining the Passion 
by Dr. Colleen Shantz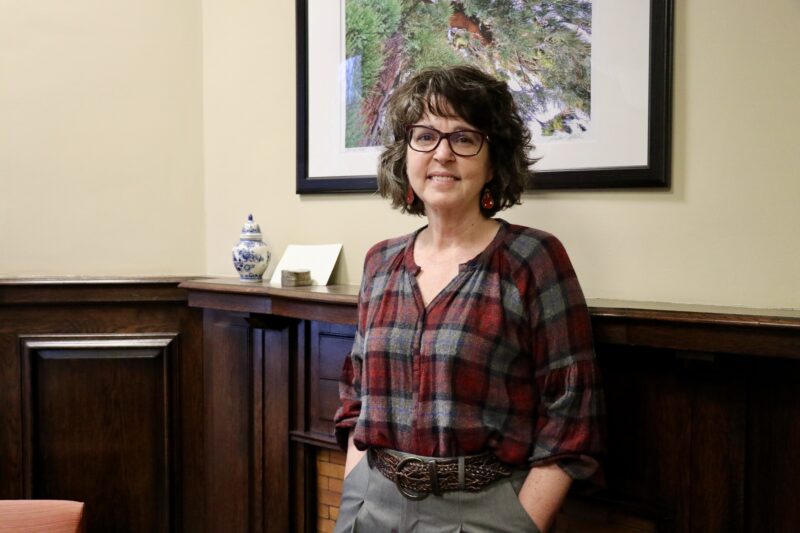 Romans 6:3-11 (NRSV)  
The small assembly of Christ followers in the city of Rome, composed of both Judean and Greek members, was still quite new when Paul wrote to them in the mid '50s. Even rituals like baptism were new in those years and would continue to develop well into the third century. The challenge for Paul was how not only to educate the Romans with information, but also how to faithfully stimulate their imaginations and feelings. 
Consider this example from the Letter to the Romans. Take a few moments to reflect and perhaps write down your observations about the innovative mixture of images in the passage:  
3 Do you not know that all of us who have been baptized into Christ Jesus were baptized into his death? 4 Therefore we have been buried with him by baptism into death, so that, just as Christ was raised from the dead by the glory of the Father, so we too might walk in newness of life.  
5 For if we have been united with him in a death like his, we will certainly be united with him in a resurrection like his. 6 We know that our old self was crucified with him so that the body of sin might be destroyed, and we might no longer be enslaved to sin. 7 For whoever has died is freed from sin. 8 But if we have died with Christ, we believe that we will also live with him. 9 We know that Christ, being raised from the dead, will never die again; death no longer has dominion over him. 10 The death he died, he died to sin, once for all; but the life he lives, he lives to God. 11 So you also must consider yourselves dead to sin and alive to God in Christ Jesus. 
Another Image  
Just as Paul searched for new ways to activate the imaginations of those first followers in the slums of Rome, so too have artists throughout the centuries conceived images that might activate the meaning-making imaginations of their audiences, living in diverse times and settings. 
The image here is from the Aotearoa/New Zealand Maori artist, Michael Tuffery. It is a woodcut, created in 1988.   
Take a few moments to examine this image. For now, don't think too much about its meaning, but allow yourself to examine it carefully, noticing its details and the elements that stand out for you. Jot down your observations as they occur to you.  

Take another period of time now to reflect on the meanings that are stimulated for you. What questions does the piece raise for you? What theological significance does it stimulate for you? What, if anything, do you find unusual or unresolved about it? 
Observations and Questions for Reflection 
The figures are obviously depicted as Maori. Their tattoos replicate traditional patterns that many Polynesian societies use to mark the initiation from childhood to full, adult membership in the community. These people belong. Michael 

Tuffery

, the artist, has spoken of the pain of Christian colonization of Aotearoa and the way that indigenous people were told they had to leave behind their Maori identity in order to embrace community with Christ, the way in which they had to be erased if they hoped to be acceptable to God. This piece was his way of reclaiming a place within the body of Christ for Maori people in their particularity.



Who, in your experience, are the people who are most painfully blocked from the gift of communion with Christ?

 

There is no mistaking that the central figure is Christ at the moment of crucifixion. The piece is called

Tigaina

, which means pain or 

labour

, a rough translation for the Passion. Along with Jesus we see the figures of a man and a woman, seemingly laid out in death. Together, the three figures present a parallel to the passage from Romans: the woman and man are "sharing a death like his." Paul invited the first followers to imagine entry into Christian life through baptism as a kind of dying.



What elements in your life need to be laid to rest so that you can share more fully the life of Christ? What broader patterns in the world should pass away so that the Christological pattern of creation might come more fully to life?

 

But in their death, the woodcut presents the man and woman gently nestled in cocoon-like pods, resting on a bed of grass. Their repose resembles sleep, as much as death, and the arrangement signals "the newness of life" that is born from this Christological pattern. In these days of quarantine and uncertainty death is much easier to imagine that life. But both Paul's letter to the Romans and this woodcut stimulate our imaginations to consider what comes next, even before we have seen it.



What in you—characteristics, hopes, virtues, losses—aches to be born again in glory?