Join us for
Alumni Reunion!
MAY 25–29, 2022
#uStMikesReunion #UofTReunion

From class meet-ups, to receptions, to faculty lectures, the events that make alumni reunions so popular are back. Join us online and in-person for the largest alumni gathering of the year. For 2022, we're hosting special events to honour alumni who graduated in a year ending in 2 or 7. We can't wait to welcome you back to our #OasisInTheCity.
Regrettably we cannot offer accommodation for Alumni Reunion this year.
Contact brittany.davila@utoronto.ca for more information.
* The event is exclusive to St. Mike's
Wednesday, May 25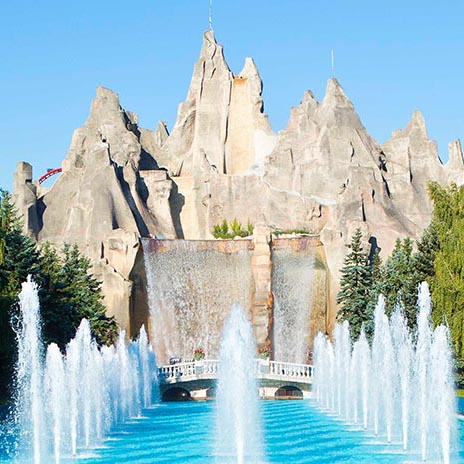 SHAKER at Canada's Wonderland
Don't miss U of T's flagship event for young alumni. Your ticket includes after-hours access to select rides and games, food, non-alcoholic beverages, and one drink ticket. Plus all-day access to the park.
7:30 – 10:30 p.m.
In-person location: Canada's Wonderland
Thursday, May 26
Chancellor's Honoured Year Celebration
Take a walk down memory lane and catch up with old classmates at this special virtual event for alumni celebrating their 55th, 60th, 65th, 70th, 75th, and 80th anniversaries of graduation.
10:30 – 10:50 a.m.
Virtual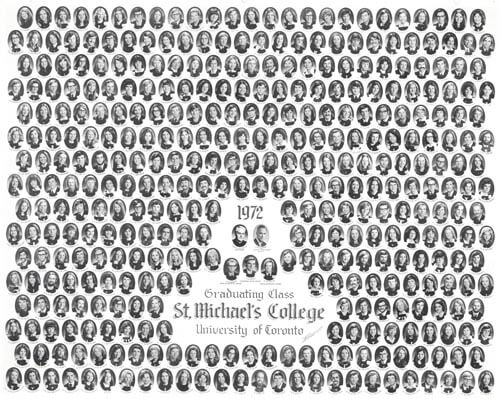 50th Anniversary Ceremony
1:00 – 1:20 p.m.: Ceremony
1:20 – 2:20 p.m.: St. Mike's is hosting a breakout room after the ceremony for alumni to socialize and reconnect with past classmates.
Virtual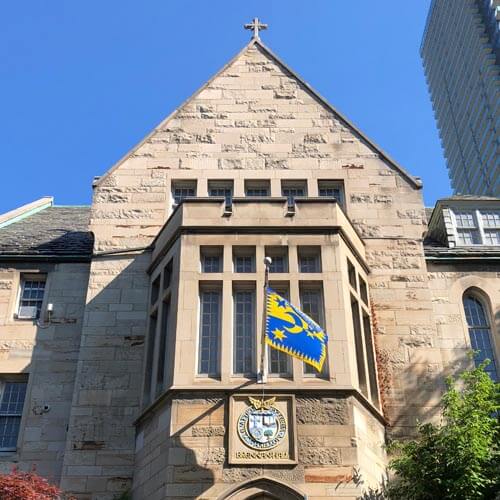 St. Mike's Annual General Meeting & Keynote*
5:00 – 6:00 p.m.
The Keynote address will be given by Mayor of Mississauga Bonnie Crombie SMC 8T2.
Alumni Association Board President Maria Gallo SMC 9T8 will provide an overview of the past year and look forward to the year ahead. Open to all USMC alumni.
Hybrid
In-person location: Charbonnel Lounge
Young Alumni Reunion – Pub Trivia Night*
Classes of 2002-2021 are invited to a pub quiz. Prizes will be given to the winning team!
6:00 – 8:00 p.m.
In-person location: The Pilot, 22 Cumberland Street
Friday, May 27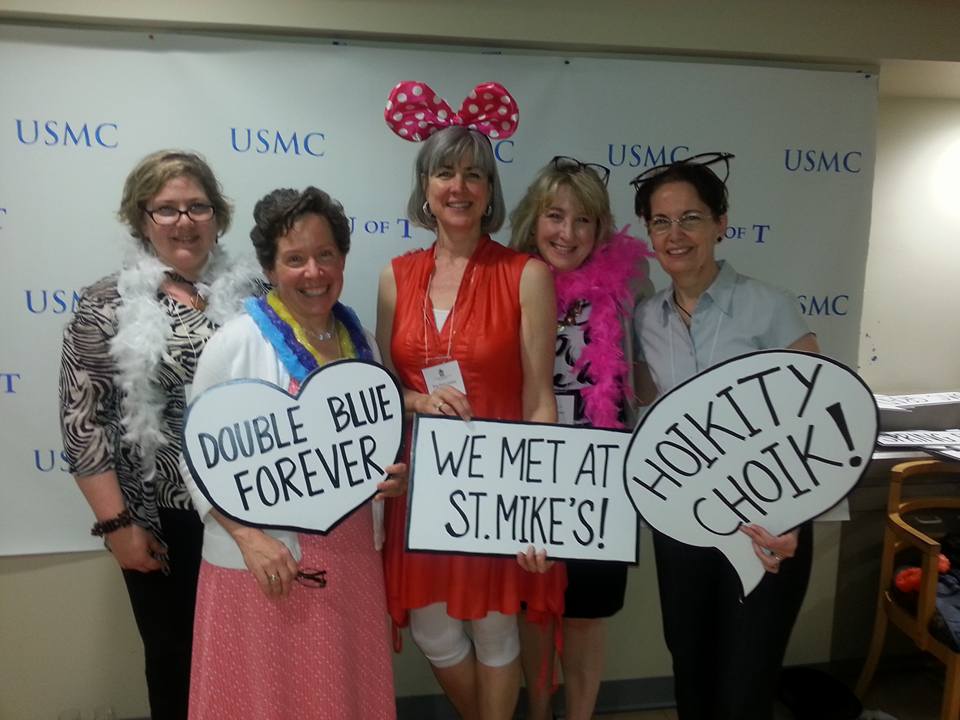 Seeking Your Feedback, Newest St. Mike's Affinity Group:
Alumnae Initiative for Women
This interactive session is for women who graduated from St. Mike's or lived at St. Mike's while studying at UofT.
Join Rita-Marie Hadley (8T5), Theresa O'Keefe (8T5) and Brenda Sweeney (8T4) and share your feedback on their proposed new approach for alumnae working together to champion and create space for women's voices, presence, perspectives and opportunities at St. Mike's.
3:00 – 3:45 p.m.
Via Zoom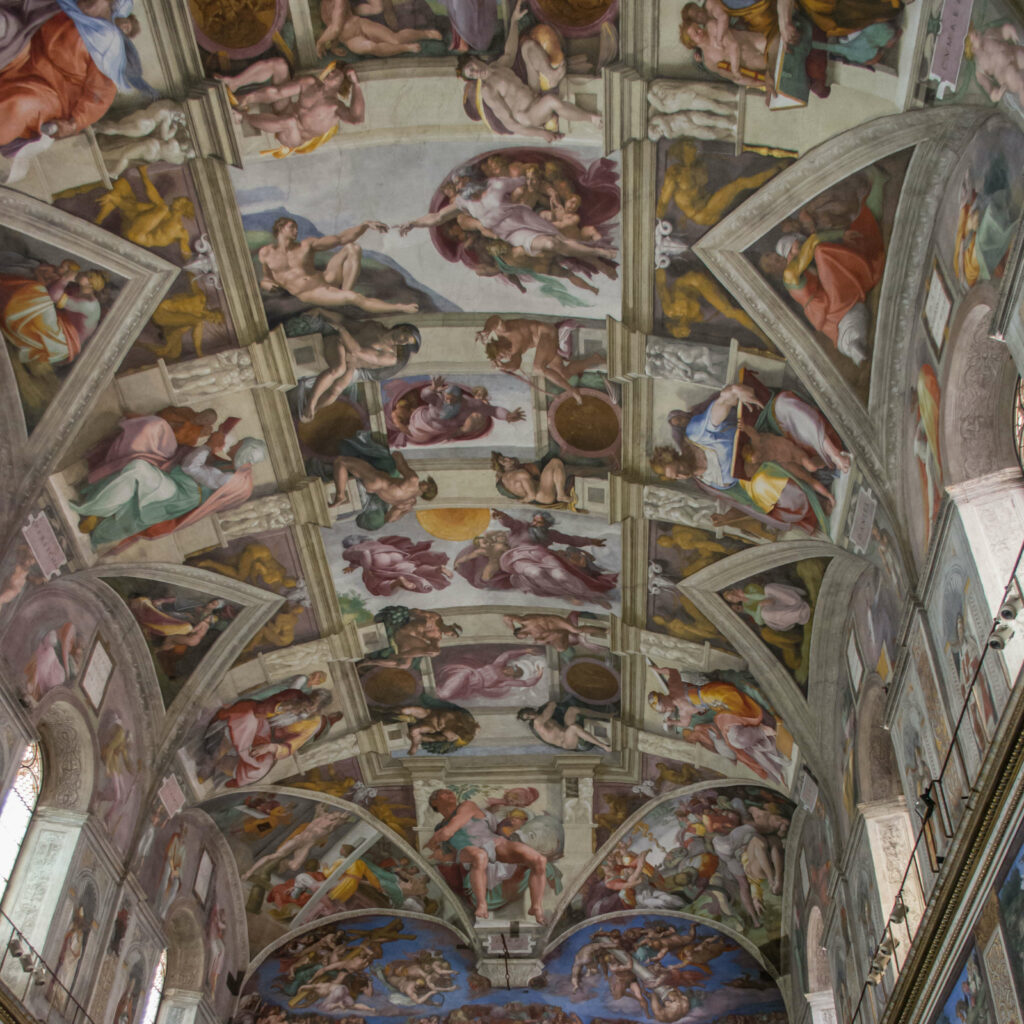 How to Read the Sistine Chapel
Professor Michael O'Connor, Associate Professor, Christianity and Culture program and Book and Media Studies will discuss how the Sistine Chapel in Rome is immediately recognizable but can also be overwhelming and mystifying. This lecture will provide some tools to help get to know it better—as an historical artifact, an artistic monument, and a house of worship.
4:00 – 5:00 p.m.
Hybrid
In-person location: Sorbara Auditorium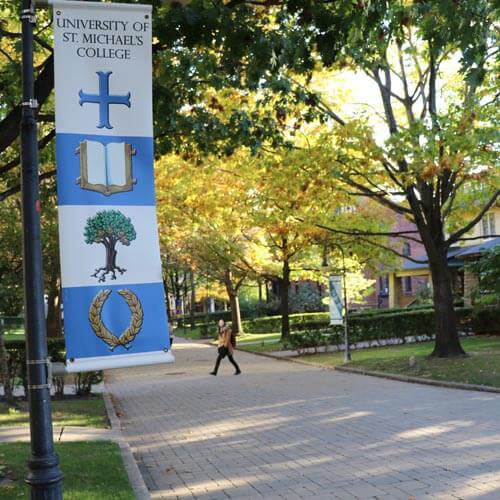 Double Blue Alumni Party*
All St. Mike's Alumni are invited to a casual party on the COOP patio. Enjoy music, drinks and food while catching up with your classmates!
5:00 – 8:00 p.m.
In-person location: COOP Patio
Saturday, May 28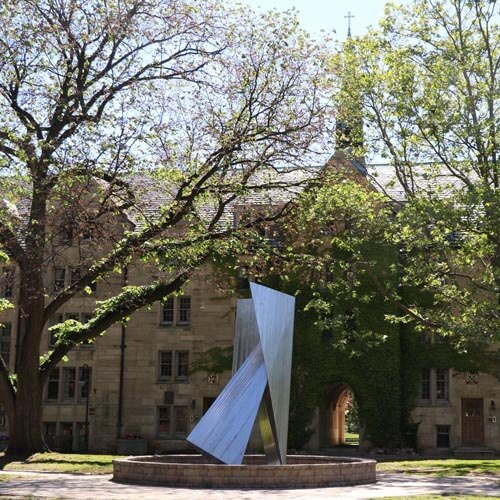 Mid Century Society Brunch*
Classes 1942 – 1972 are invited to a brunch to celebrate the Class of 1972 50th anniversary and to visit with friends and faculty.
10:00 a.m. – 12:30 p.m.
In-person: COOP Patio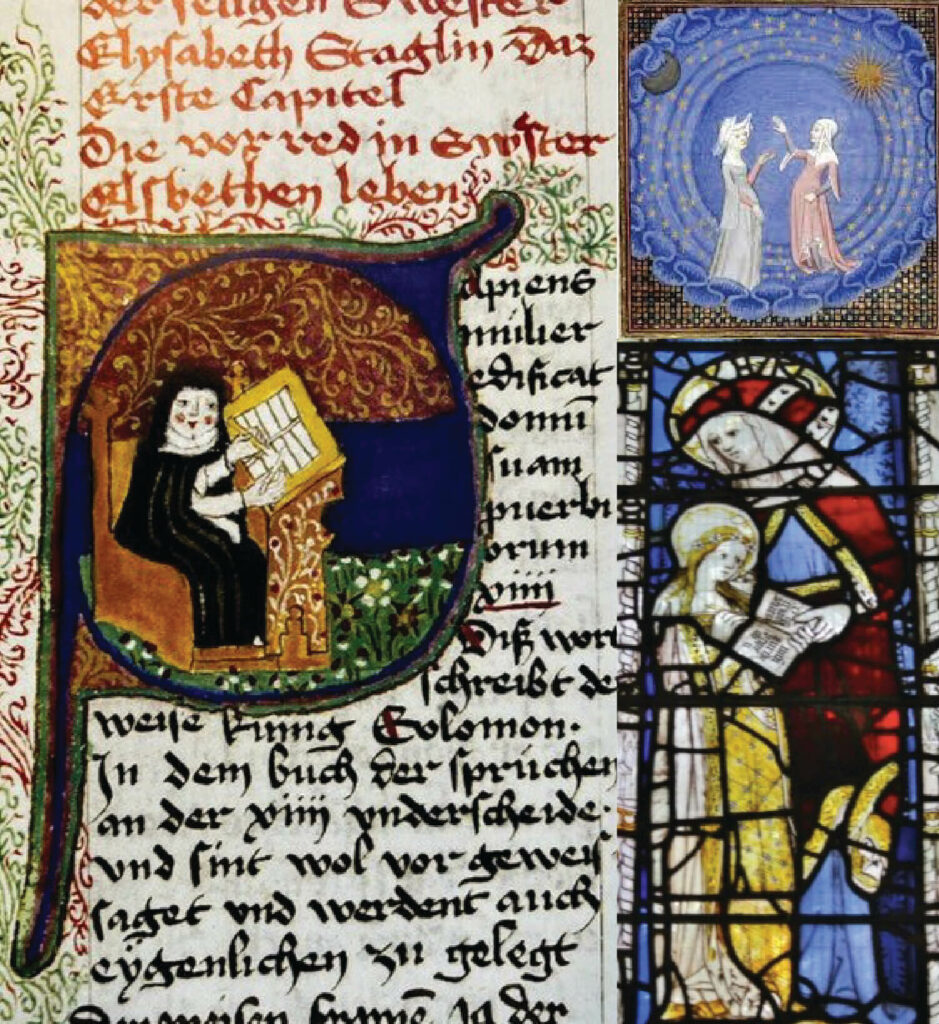 The Other Sister: Women, Inconsistencies, and the Historical Record*
Dr. Alison More is the inaugural holder of the Comper Professorship in Medieval Studies. Her talk will focus on women who pursued forms of religious life outside of the cloister in Western Europe during the later middle ages. Traditional historiography presents a model of religious life that was intrinsically ordered and somewhat static. It generally holds the cloistered nun to be the archetypal model of feminine devotion The reality is somewhat different. While it is impossible to recover every voice, careful collaborative and archival work reveals the multiple (and surprising) roles played by women religious. Examining these women and listening to their voices forces us to rethink what we thought we knew, and how we ended up knowing it.
2:30 – 3:30 p.m.
Hybrid
In-person location: Sorbara Auditorium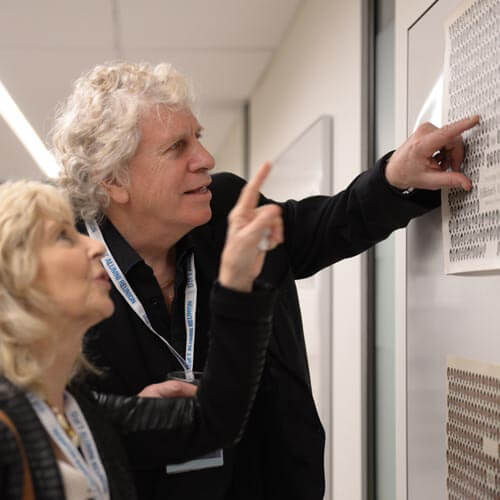 Alumni Fest
Come back on campus for U of T's first Alumni Fest – we are taking over St. George street! Join us hungry and bring your friends and families. Reconnect and find out what some of your faculties and colleges are up to. This outdoor event will include food and fun for all ages. All alumni welcome!
11:00 a.m. – 2:00 p.m.
In-person location: St. George St./Wilcocks St.
Sunday, May 29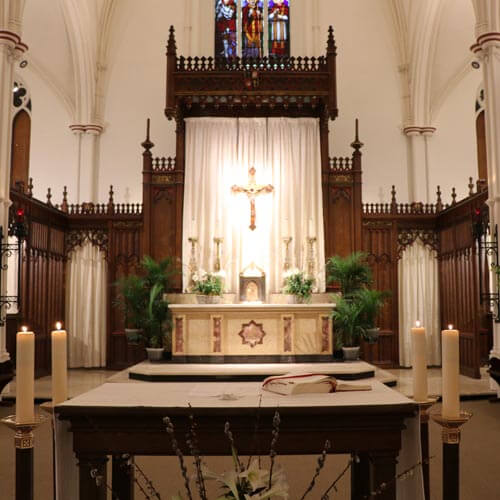 Mass at St. Basil's Church*
Since 1856, the students, faculty and staff of the University of St. Michael's College have contemplated their lives and purpose of education inside the walls of St. Basil's Church. The Mass at St. Basil's Church is open to all University of Toronto alumni.
10:30 – 11:15 a.m.
In-person location: St. Basil's Church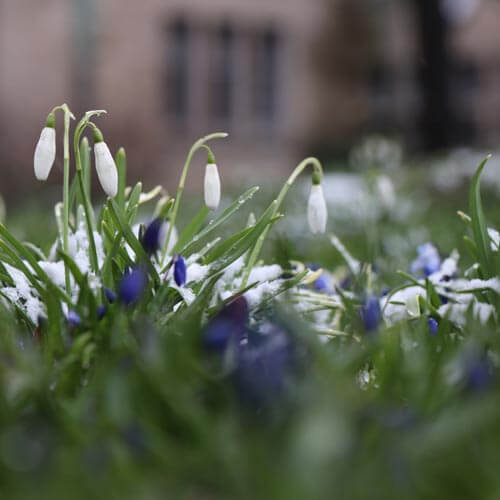 Brunch and Alway Award*
Following mass at St. Basil's, there will be a buffet brunch and the Alway Award will be presented to the 2022 recipient. Established in 2007, the Alway Award is intended to honour a graduate of St. Michael's who has demonstrated the highest character and made a significant contribution to society through spiritual, professional and personal excellence.
11:30 a.m. – 1:30 p.m.
Hybrid
In-person location: Canada Room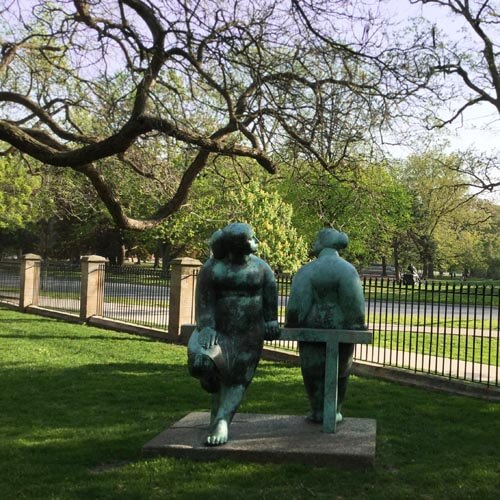 The Goodness of Adolescence: Pope Francis' Contributions to a Theological Understanding of Young People*
Dr. Cynthia Cameron is Assistant Professor of Religious Education and the Patrick and Barbara Keenan Chair in Religious Education at the Faculty of Theology. Her talk will explore Pope Francis' vision for what our theologies of the human person would look like if we take youth seriously. Dr. Cameron will look to Rahner, feminist theology, and Francis' apostolic exhortation, Christus Vivit, to outline what is missing from Catholic theological anthropologies that focus on adulthood as the norm.
1:30 – 2:30 p.m.
Hybrid
In-person location: Charbonnel Lounge