Join the St. Michael's Community to Celebrate Michaelmas!
September 29 @ 12:00 pm

-

8:00 pm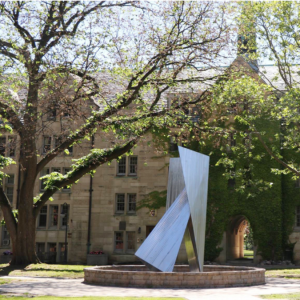 The University of St. Michael's College is a gifted community and Michaelmas is a time to celebrate the gifts we share.  In this time of renewal, we invite you to join us as we welcome in a new cycle, new students, and the inauguration of the academic year as a Catholic community. 
Mass @ St. Basil's Church — 12:10 p.m.
Academic procession begins to assemble at 11:55 a.m.
Fr. Allan Smith CSB presiding, music by St. Basil's Schola
Community Celebration @ The Coop — 12:50 p.m. 
Remarks by St. Mike's President David Sylvester and SMCSU President Evangeline Cowie
Light refreshments
St Mike's Quad and Elmsley Lane — 1:15 p.m. – 4 p.m.
Foodtrucks and activities coordinated by SMCSU
Pub Night @ the Firkin on Bay — 8 p.m. – midnight
Organized by SMCSU and Alumni Affairs