2023-24 Langan Lecture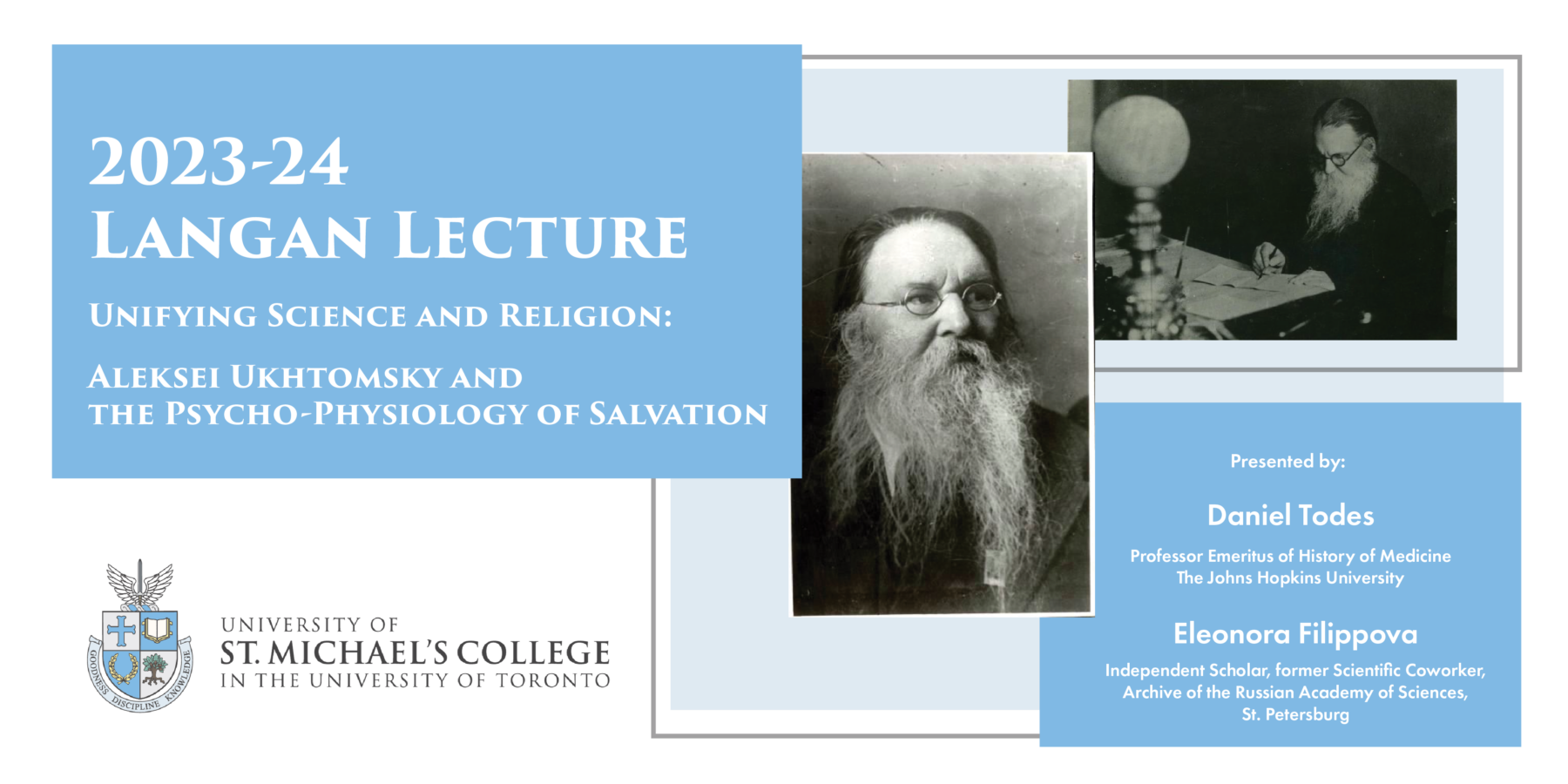 Unifying Science and Religion:
Aleksei Ukhtomsky and the Psycho-Physiology of Salvation
Join us as we delve into the life and contributions of Aleksei Ukhtomsky (1875-1942) — a pioneering figure who dedicated his existence to bridging the realms of science and religion. Discover the richness of his diaries, lab notebooks, icons, and marginalia that tell a tale of a profound interconnection between Eastern Orthodox Old Belief and the world of physiology. Through this journey, we will shed light on his groundbreaking scientific concept of the "dominanta," offering a holistic approach to mind-body relations and the journey to Salvation.
Presented by:
Daniel Todes
Emeritus of History of Medicine, The Johns Hopkins University
Eleonora Filippova
Independent Scholar, former Scientific Coworker, Archive of the Russian Academy of Sciences, St. Petersburg
Sorry. This form is no longer available.
Oops! We could not locate your form.