Streaming SMC: Three Dante's Inferno-Themed Games
October 29, 2021 @ 2:30 pm

-

5:00 pm

EDT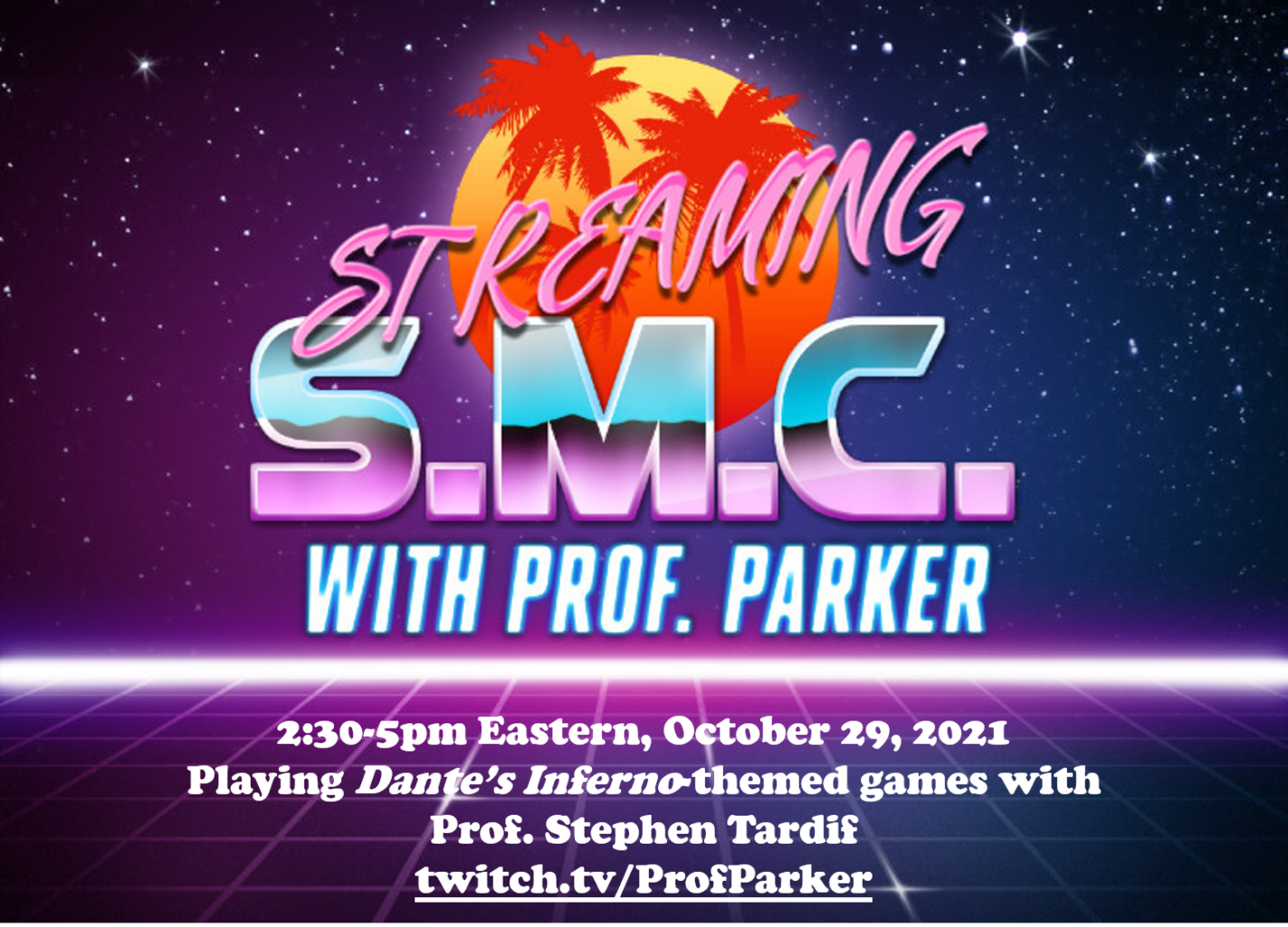 Streaming SMC is a series of video game livestreaming events hosted by Book & Media Studies Prof. Felan Parker, featuring St. Mike's faculty discussing games related to their areas of expertise.
On October 29 from 2:30 to 5:00 p.m. Eastern time, Prof. Parker will be joined by Prof. Stephen Tardif (back by popular demand) to discuss several games that take inspiration from Dante Alighieri's Divine Comedy, including Diablo (1997),  Dante's Inferno (2010), and Hades (2020). Building on Prof. Tardif's Dante courses, this event will be a unique opportunity to critically discuss the enduring influence and popular (mis)interpretations of Dante's work on the 700th anniversary of his death.
Watch the event live online at twitch.tv/ProfParker! No registration is required, but to use text chat for interactive comments and questions, you can create a free Twitch account. Please note that much like Dante's poem, these games include violence, mature themes, and some disturbing imagery.