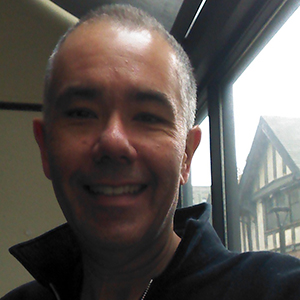 Associate Chief Librarian
Kelly Library 138
David Hagelaar is the Associate Chief Librarian at the Kelly Library. He began his career at St Michael's College in 1998 as a reference librarian before being promoted to Head of Collection Development and Acquisitions. In 2004 he became the Associate Chief Librarian. From January to October 2008 he served as Interim Chief Librarian.
David received a Master of Library Science degree from the University of Toronto in 1997 where he was awarded an Open Master's Fellowship in 1994 and 1995. In 1994 he received a Master of Arts in History from the University of Guelph where he was awarded the Ontario Graduate Scholarship and a University Graduate Fellowship. David studied Philosophy and Religious Studies as an undergrad at the University of Toronto's Erindale College (UTM) and graduated with a Bachelor of Arts with High Distinction in 1991. He won the G.A. Robinson Medal as the graduate with highest cumulative grade point average in the humanities, as well as the Kaiser, Mason, Ball and Lewis Scholarship; the Dean's Honour Award in each of the four years; and a Scholar Certificate in each of the four years.
0000-0003-2045-052X
Research Interests

Philosophy and Economics of Information

Education

University of Toronto, Master of Library Science
University of Guelph, Master of Arts – History
University of Toronto, Bachelor of Arts – History and Religious Studies

Subject & Selection Areas

Philosophy
History
Religious Studies
Political Science
Psychology
English
Sociology
Economics
Geography
The Sciences