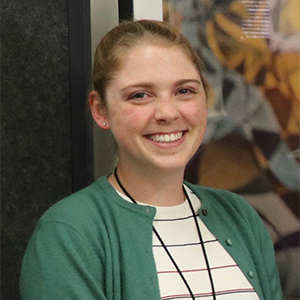 University Archivist, Records Manager, & Privacy Officer
Kelly Library 304
Jessica is responsible for the Archives and Records of the University of St. Michael's College. She works with the SMC Departments and Offices to maintain and preserve the records – such as reports, photographs, internal memos, and student publications – detailing the day-to-day work and the history of the College.
After 4 years' archival experience as the Kelly Library Special Collections Archives Assistant, she became the USMC Archivist and Records Manager in 2013.
Undergraduate studies at the University of Toronto introduced Jessica to university libraries and archives; a BA in European and German Studies followed in 2009. But it was an internship at the Eastern Michigan University Archives in 2008 that cemented her passion for archives. Jessica graduated with a Master of Information degree (MI) from the University of Toronto in 2011.