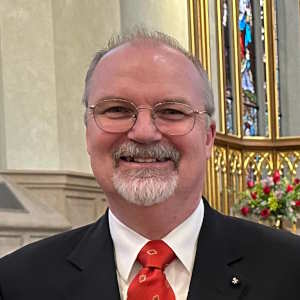 Theology Librarian

Kelly Library 126
Noel is the liaison librarian for the Regis-St. Michael's Faculty of Theology and the St. Michael's College Christianity and Culture Program; he selects library materials to support their academic programs. He assists students with their research and maintains a number of research guides in relevant subject areas. He is also liaison librarian for the  USMC Corporate Social Responsibility and Sustainability Program.
Noel graduated with a Bachelor of Arts degree in Classical Studies from the University of British Columbia in 1985. After working in the Library of the Vancouver School of Theology, he attended the School of Library, Archival, and Information Studies at the University of British Columbia, graduating with a Master of Library Science degree in 1988.
Noel's career as a professional librarian began with a year at the Vancouver Public Library. In 1989 he accepted an appointment at the Salzmann Library of Saint Francis Seminary in Milwaukee, Wisconsin, where he held the position of Associate Director. After two years in Milwaukee, Noel moved to Philadelphia as Reference and Collection Development Librarian at the Ryan Memorial Library of Saint Charles Borromeo Seminary. He spent six years in Philadelphia completing a Master of Arts degree in Theology while he was there.
In 1997 Noel moved to the John Paul II Library at Franciscan University of Steubenville as Reference Librarian. The following year he accepted an appointment as Head of Public Services in the John M. Kelly Library at the University of St Michael's. He continued as Head of Public Services until 2012 when he took up his present position as Theology Librarian.
Noel's research activities revolve chiefly around Jacobitism, a political movement to restore the Stuarts and their heirs to the thrones of England and Scotland. His personal website The Jacobite Heritage is widely recognised as among the most important online resources for the topic. He has given talks on specific aspects of Jacobitism and the Stuart family in Toronto, Ottawa, London (Ontario), and Modena (Italy).
Noel is a member of the board of the Canadian Institute for Mediterranean Studies. He organises the annual series of public lectures for the Toronto Chapter.
Since 2017 Noel has been a Knight of Magistral Grace of the Sovereign Military Order of Malta (one of the oldest religious orders in the Catholic Church). He currently serves as Historiographer for the Canadian Association.