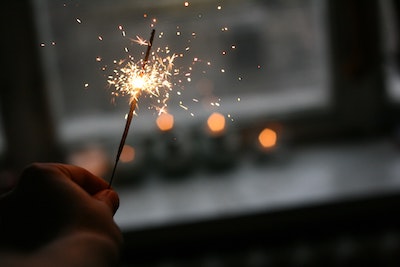 We really are all in this together, but each one of us has a unique view of these exceptional times. That's why we are reaching out again to the St. Mike's community to ask you to submit a post to our blog, InsightOut.
InsightOut began as a way for students, alumni, professors, staff, and members of the extended University of St. Michael's College community to share their experiences during the COVID-19 pandemic. Since our first piece ran in early April, 2020, we have heard some amazing stories, ranging from staff members missing their colleagues, and students weighing in on the experience of distance learning, to alumni reflecting on how their St. Mike's experiences have carried them forward.
While we had envisioned that the blog would be a short-term project, it has settled in to be a way for community members to learn a little bit about each other and to celebrate together the amazing nature of St. Mike's.
As we begin not only a new semester but also a new calendar year, we continue to look forward with hope to calmer times, even as we ride out still-uncharted waters. In that spirit, a new challenge for readers and contributors to InsightOut: We'd like to hear about what you have learned/are learning during this unusual days. What are your hopes for the future? How has your teaching/learning style changed? What do you now know you can live without—and what you can't?
The year 2021 will see InsightOut look ahead, with a little bit of nostalgia thrown in for good measure. If you have a St. Mike's story to tell, or an experience you'd like to share, we'd love to hear from you.
InsightOut submissions are usually between 750 and 1,000 words long, and are accompanied by a brief biography (a paragraph will do) and a photo. The tone should be conversational. The focus is on the anecdote, the lesson learned, the St. Mike's memory. Occasionally pieces are shared with related sites. Blog posts run Mondays and Thursdays on the St. Mike's home page.
For more information, or to talk about a possible submission, please contact catherine.mulroney@utoronto.ca or call 416-926-2254.