An archbishop from Western Canada committed to healing the Church's relations with Indigenous people and two distinguished medievalists who have made invaluable academic contributions to the University community here in Canada and internationally are to be awarded honorary degrees by the University of St. Michael's College.
Archbishop Donald Bolen will be granted a Doctor of Divinity degree at the fall convocation while Professors Ann Hutchison and James Carley will be granted Doctor of Sacred Letters degrees.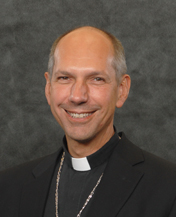 Archbishop Bolen, a champion within the Church for Truth and Reconciliation, was ordained a priest in 1991, named Bishop of Saskatoon in 2010, and installed as Archbishop of Regina in 2016. Since being named a bishop, he has served on a variety of national and international ecumenical dialogues and has written three books on human relations, including ecumenical relations. Throughout his time as a bishop, he has been deeply involved in addressing the injustices inflicted on indigenous people in Canada. He has been a vigorous supporter of the recommendations made by the Truth and Reconciliation Commission and served as a member of the committee that encouraged Pope Francis to visit Canada in July 2022 to address Canadian indigenous peoples directly. A member of the Pontifical Council for Promoting Christian Unity, Archbishop Bolen was awarded the Cross of Saint Augustine in 2008 by Archbishop of Canterbury Rowan Williams for service to relations between the Catholic Church and the Anglican Communion.
Professors Ann Hutchison and James Carley, distinguished scholars from the Pontifical Institute of Mediaeval Studies (PIMS,) will be awarded honorary degrees in recognition of their service and immense scholarly contribution to the University and support of students, marking the first time that St. Michael's has accorded such an honour to a married couple.
"The St. Michael's campus is the historical epicentre of mediaeval studies in Canada, so it is fitting that we acknowledge Ann and James, for their remarkable scholarship, and their intellectual generosity to generations of students," says St. Michael's President David Sylvester.
Professor Carley is University Professor Emeritus of York University and a Fellow of the Institute. Professor Hutchison is a long-time Fellow of the Institute and was Academic Dean of the Institute until 2022. Both have contributed much to the thriving and renowned scholarly world of Medieval Studies in Toronto and are models of interdisciplinary research.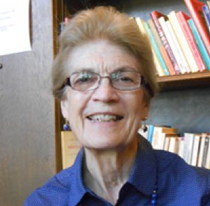 Prof. Hutchison's work on Catholic and Counter-Reformation culture in England has filled an important niche in yet another research area vital to the University of Toronto's graduate Centre for Renaissance and Reformation Studies and to St. Michael's own Catholic profile. As Academic Dean at PIMS, she introduced many new initiatives, based on her passionate vision to link students and research from all cohorts on the east end of campus. Her Friday teas offered undergraduates, Mellon Post-doctoral Fellows, and faculty at PIMS, St. Michael's and the Centre for Medieval Studies a unique intergenerational opportunity to meet and discuss their interests. She has mentored large numbers of SMC undergraduates and championed joint undergraduate/graduate/faculty research through her annual Women's Medieval Workshop initiative.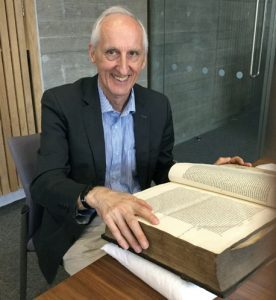 Dr. Carley is a historian of Glastonbury Abbey and the world of the high Middle Ages in England. His many publications on Arthurian literature and his collaboration with Welsh and Irish scholars are notable. His great work on the English royal library in the early Reformation period merges with his pioneering work on humanists and scholars and the recovery of lost and scattered libraries has bolstered his recent work on the study of Hebrew scholarship in Tudor England.
"In Archbishop Bolen and in Professors Hutchison and Carley we see lives that reflect the core values of our university," says President Sylvester. "They seek out the truth daily, they understand the value of building strong communities, and their dedication to their work offers us profound insights into the human condition. It is a privilege to be able to count them as part of the St. Michael's community."
---
This year's honorary degrees will be conferred at the University of St. Michael's College convocation, to be held on November 11, 2023.
Learn more about Honorary Doctorates and Other University of St. Michael's College Honours
---