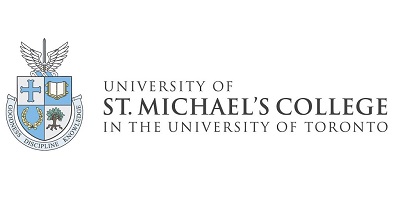 Convocation is a time not only for celebrating memories and friendships, but also the academic and extracurricular achievements of the graduating class. Celebrate the accomplishments of this fall's College Silver Medal and Fr. Madden Leadership Award winners with us as members of the Class of 2020 enters the St. Michael's alumni family.
St. Michael's College Silver Medal
College Silver Medals are awarded to all graduating students who have a cumulative grade point average of at least 3.7. The recipients of College Silver Medals for Fall 2020 are:
Layla Kristina Pereira DaSilva
Fatima Asiya Habib
Nora Sahel-Gozin
Chutian Wang
Zigeng Zhao
The Fr. Robert Madden, CSB Leadership Awards
Father Robert Madden was a much admired professor, chaplain and rector at St Mike's who served as the director of alumni affairs in his retirement. The Father Robert Madden Leadership Awards are presented to students who have made significant contributions to the University of St. Michael's College community by demonstrating leadership, cooperation, and solidarity in student-run organizations or community endeavours.
The recipients of Fr. Robert Madden, CSB Leadership Awards for Fall 2020 are:
Alison Feise
Joseph Gratkowski
Bridget Hager
Kaitlynn Marrese
Isabela Villanoy
Celebrate Fall 2020 graduates with us during a virtual convocation ceremony for the Faculty of Arts & Science Saturday, Nov. 21 at 12 p.m.