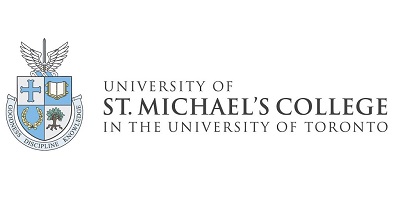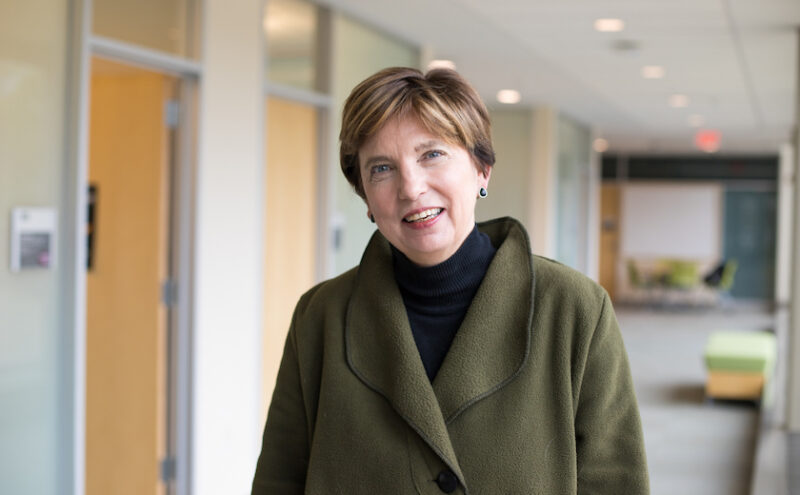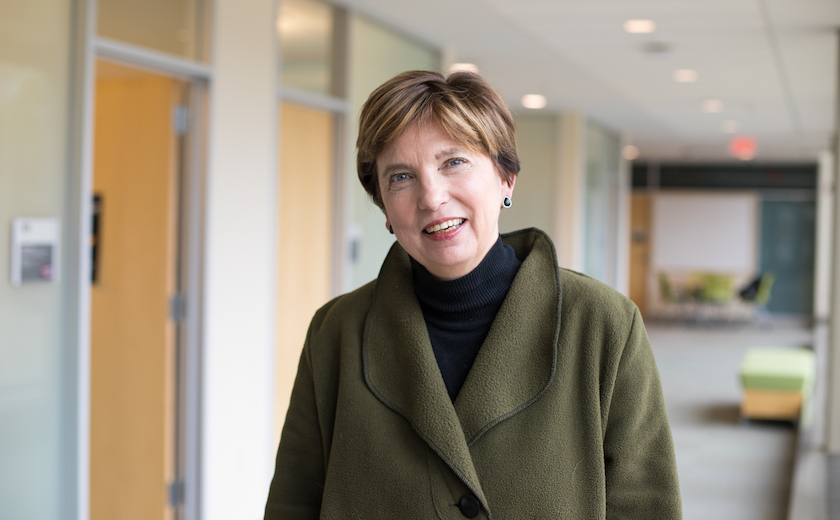 Dr. John L. McLaughlin, Interim Dean of the Faculty of Theology, is pleased to announce that Dr. Hilda P. Koster will be joining the Faculty of Theology as an associate professor in Ecotheology. Dr. Koster comes to St. Michael's from Minnesota's Concordia College, where she held joint appointments in Religion, Gender Studies and Environmental Studies.
"The addition of Dr. Koster to our Faculty underscores the importance of both ecological and feminist theology to the University of St. Michael's College," says Dr. McLaughlin. "She will carry forward the groundbreaking teaching and research of eco-theologians Fr. Stephen Dunn and Dr. Dennis O'Hara, as well as the important work in feminist theology conducted by professors such as Sr. Ellen Leonard and Sr. Mary Ellen Sheehan."
Dr. Koster will teach courses for the Faculty's three basic degree programs—the Master of Theological Studies, the Master of Divinity and the Master of Religion Education degrees—as well as teach and supervise graduate students through the Graduate Centre in the Toronto School of Theology. In the 2020-2021 academic year her courses will include Introduction to EcoTheology, Catholic Social Teaching, and a new course titled Ecofeminism, New Materialism and Ecological Theology.
She will also help shape the activities and certificate program of the Faculty's Elliott Allen Institute of Theology and Ecology (EAITE), which was established in 1991 to allow students to acquire a specialization in theology and ecology.
"The University of St. Michael's College has been a leader in ecological theology through the Elliott Allen Institute. It is a privilege and an honour to further this tradition of visionary ecotheological education and scholarship," says Dr. Koster. "My own work in ecological theology is done from an eco-feminist perspective. To me environmental and gender justice are interconnected."
Born in The Netherlands, Dr. Koster received her Bachelor of Arts and Master of Divinity degrees from The University of Groningen. After further study at Princeton Theological Seminary and the Candler School of Theology at Emory University in Atlanta, she earned her doctorate at the University of Chicago.
Dr. Koster has published articles and book chapters on eco-feminist theology, and edited two books on Theology and Climate Change. The book Planetary Solidarity: Global Women's Voices on Christian Theology and Climate Justice (Fortress, 2017), co-edited with Grace Ji-Sun Kim, gathers eco-feminist theological reflections on the intersection of gender and climate justice by feminist/womanist/mujerista theologians from both the minority and majority world. Together with Ernst Conradie, she published the T&T Handbook of Christian Theology and Climate Change (Bloomsbury, 2019) to create a dialogue between religion scholars, ethicists and theologians situated within a high carbon footprint context and those representing climate vulnerable communities in low carbon footprint world.