Noted public intellectual Dr. Michael W. Higgins is to be the inaugural Basilian Distinguished Fellow of Contemporary Catholic Thought at the University of St. Michael's College, University President David Sylvester announced today.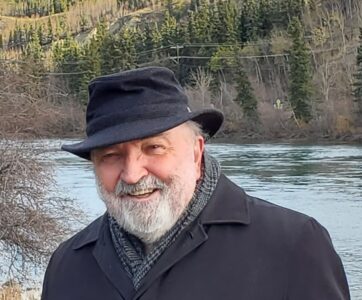 The three-year appointment, which begins this month, will see the esteemed academic, writer, and university administrator conducting research for books and articles, including a coming book on Pope Francis, as well as delivering an annual lecture.  
"I am delighted that Professor Higgins is joining us at St. Michael's and look forward to the many contributions he will make to the life of the university," says Sylvester. "He is a powerful voice articulating the role of Catholic thought in society and the Church, here in Canada and around the world. We are privileged to have him share his vast knowledge and insights with our students, our faculty, and the broader St. Michael's community. It is most appropriate that Michael will hold this distinguished fellowship named for the Basilian Fathers, founders of St. Michael's and educational leaders in Canada for almost to two centuries."
For Higgins, the appointment marks a return to St. Michael's.
 "What a special joy and sweet symmetry to return to the university setting where it all began: St. Mike's," Higgins says. "In the late 1970s I was designated a Special Sessional Lecturer and commenced my fruitful—for me, at least—association with the faculty of Theology and the Christianity and Culture Program.  I welcome the generous offer to return, have many projects on hand—foremost of which is a book on Pope Francis for House of Anansi Press—and look forward to being part of the life of our national leader in Catholic higher education." 
Higgins is Distinguished Professor of Catholic Thought Emeritus, Sacred Heart University (CT), Senior Fellow of Massey College, author of numerous academic studies and biographies, many award-winning and several translated into French, Italian, German and Norwegian, and a regular contributor to The Tablet (London), Commonweal (US) and The Globe and Mail.  He is an award-winning CBC documentarian, has a doctorate in English and is an Affiliate Professor in the Oblate School of Theology (San Antonio).  He is a past president of three Canadian Catholic universities and has been awarded two honorary doctorates.