St. Michael's alumna Suzanne Heft spent her childhood living in the United States, the Middle East and England before attending the University of Toronto, graduating with a B.A. in English Literature in 1990. After a brief stint in public relations, she became interested in non-profit fundraising and has been a senior executive on numerous fundraising campaigns over a 20-year Toronto-based career. She met her late husband Harold Heft while working at U of T many years after graduation, and the university holds a special place in her heart as the place where they met. Suzanne's oldest son Sam is a student at Woodsworth College, and A Perfect Offering, published by Mosaic Press and available from book retailers, is dedicated to him, his younger brother John, and to Harold himself.
---
A Perfect Offering
Ring the bells/that still can ring
Forget your perfect offering/There's a crack
A crack in everything/That's how the light gets in.
—Leonard Cohen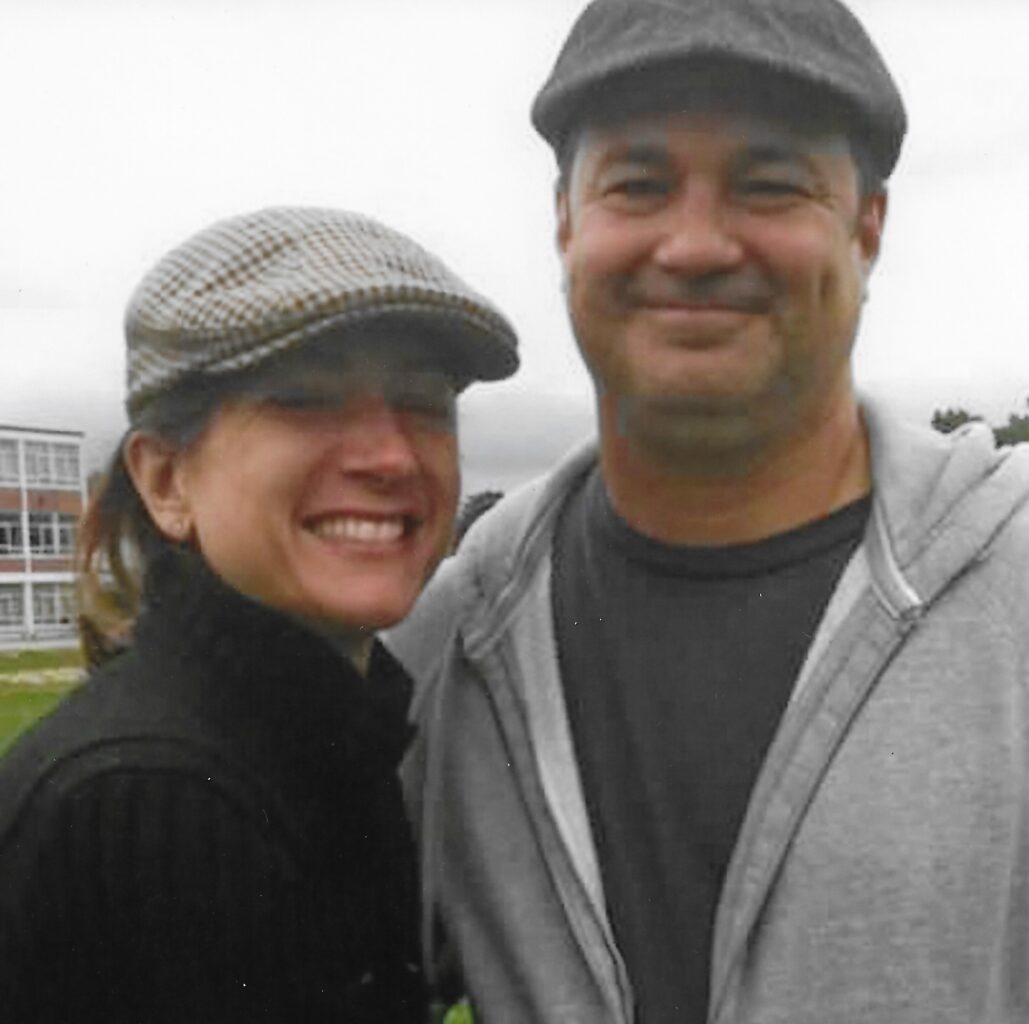 What would you do if suddenly your world cracked apart?
What if you were a teenager on vacation, sunbathing on a beach and a terrorist bomb blew up just a few metres away from you? Or you were a new mother of a one-year-old baby who inexplicably died in a hospital ICU? What if your beloved parents were both killed by a drunk driver two months before your university graduation? Or what if you collapsed at work, age 49, only to be told you had a brain tumour growing in your head and likely had less than two years to live?
What if. What if.
The last scenario actually happened to me, or rather to my husband, Harold, almost six years ago. A writer by trade, a former English professor and a senior marketing executive, he was rendered unable to read or write by the location of his tumour. A father to two young children, he found himself, suddenly, figuratively, staring down the barrel of a gun. And me alongside him.
Many people reading this are familiar with the "life before" and the "life after." Traumatic events are the fault lines that separate us from who we were then and who we are now. Understanding and exploring this phenomenon became Harold's preoccupation in the months after his diagnosis. His past had fallen away like the sheer drop of a cliff below his feet, and the future was now an elusive mirage.
"What do I do now?" he asked me. As he had done all his life, he chose to write. Except this time, I was his scribe. Together, and with help of an editor friend we had both known for years, Harold imagined a book of non-fiction stories, the real, wrenching stories of ordinary people, who, like him, had made passage from "the before" to "the after," and who had luminous insights and observations to offer. Making this book—a book he himself would have wanted to read—became a true passion project.
Creating a book is a daunting task under any circumstances. Doing so while you're in the middle of chemotherapy, radiation, and rehabilitation from brain surgery is practically impossible. And yet we worked on it. Tenaciously.
Harold died in 2015, before the completion of a full manuscript of the book he imagined so vividly. At his funeral, there were hundreds of people present while my friend Jim delivered a eulogy where he talked about Harold's legacy as a storyteller, among other things. Adrift in my own grief, I knew that part of my forced reckoning with death lay in picking up the book project where Harold had left off—and finding a way to complete it.
The submissions we solicited came pouring in. Iranian-Canadian writer Marina Nemat wrote of an encounter with a fellow survivor of the infamous Evin prison in Iran where she had been wrongly jailed as a young woman decades before escaping to Toronto. Rabbi Yael Splansky, mother of three sons, recalled a deeply personal sermon she delivered in front of her entire congregation on the Jewish New Year, having just turned the page on her gruelling treatment for breast cancer. New York Times columnist Jennifer Finney Boylan sent us a story about a near-death moment that changed her life forever, and Canadian photojournalist Paul Watson shared photos and stories of orphans and street children he encountered on location in Kabul and Vietnam, boys and girls with glassy stares and lost childhoods.
All these stories—and many more—polished like gems, made it into the pages of A Perfect Offering: Personal Stories of Trauma and Transformation, which was finally published in December 2020.
I hope that the book is a testament to the power of story. That in our shared vulnerability, we find ways to be less alone with our pain. There is an old adage, "a burden shared is a burden halved." I'm not sure this is quite true, but I do believe that when other human beings witness our suffering, it calls us to a state of grace that is transformative and compelling.
It is highly serendipitous that this book is published during the middle of a global pandemic, where so many of us are suffering alone, and grieving all manner of losses too numerous to mention. Harold was always skeptical of those folks who said: "everything happens for a reason." His own story is in the book, but it was half-finished. In the flurry of work on other people's essays, he neglected his own, until, alas, it was too late. I decided to include it as is, unfinished and real. It is his own imperfect offering.
Indeed, there is perhaps no other kind.
---
Read other InsightOut posts.