Laurie Morris is communications director at the University of St. Michael's College and the proud owner of a Conklin Carnival t-shirt. She holds a B.A. in English from U of T and a certificate in Corporate Social Responsibility from St. Michael's.
---
Appreciating the Gifts of Dad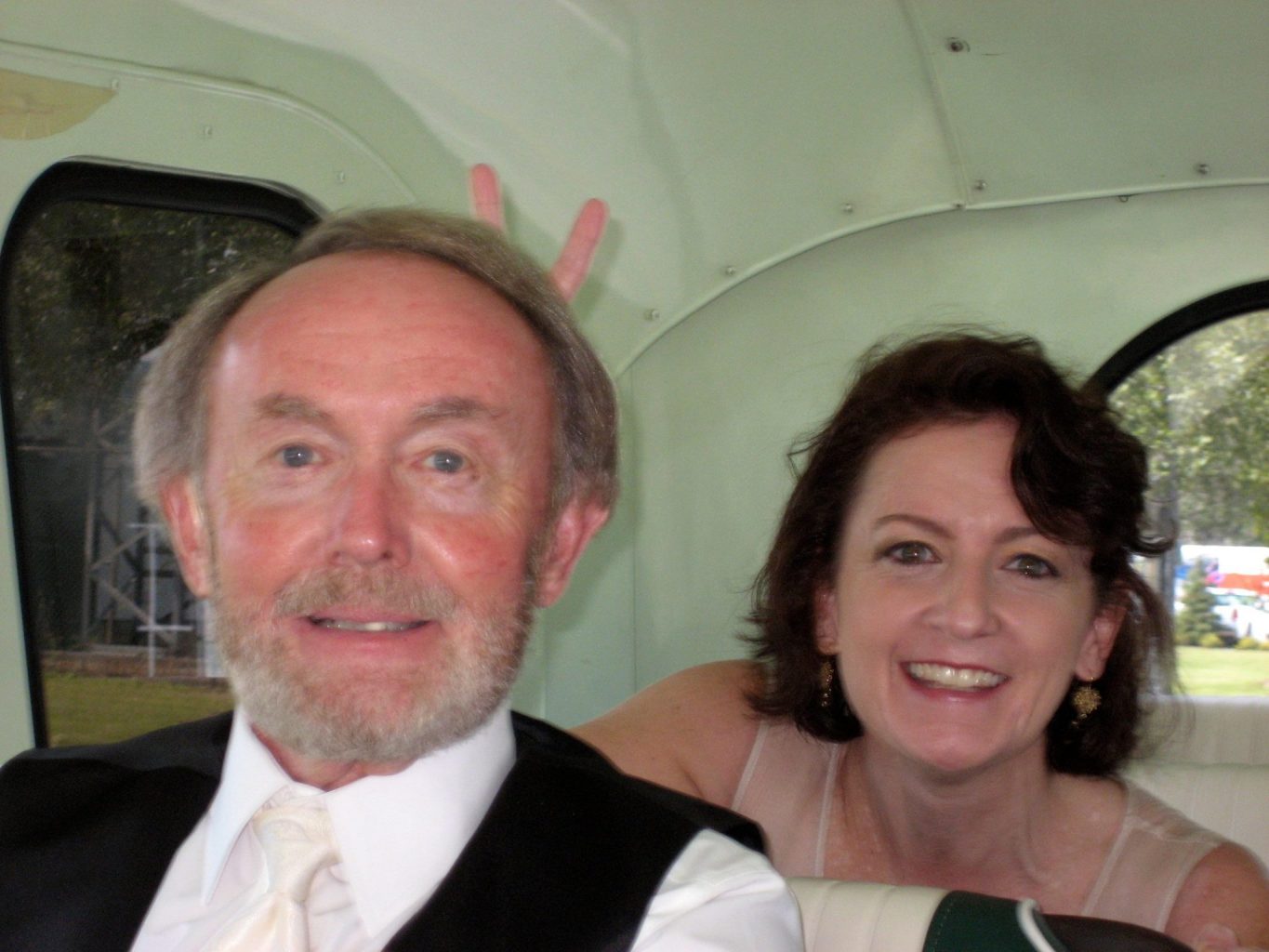 As Father's Day approaches, I'm thinking about my late father more than usual. He wasn't a prodigy, but he definitely had a record of doing things at a young age.
My dad married at a young age. He was 19, and my mother had just turned 20. They met in September at teacher's college, went to the Royal Winter Fair on their first date, and got married that summer after graduation. My mum got a job at St. John Fisher teaching Grade 4 while my dad found himself at what was then called John Newman Catholic School, teaching Grade 8, which made him about six years older than his students.
Both my parents were very committed to education. Once I came along, the only way for my dad to complete his Bachelors' Degree and go on to get his MEd was to do it outside of his actual teaching job, going to school nights, weekends, and throughout the summer—shout-out to Woodward (7T4). I didn't see much of his day job, but I do remember him coming home after night courses and greeting him with a hearty "Hi, Dave!" much the way my mother did.
The earliest memories I have of my dad "at work" are of his summer job. He worked at a service station fixing cars, pumping gas and—most impressive to my five-year-old self—he got to feed the guard dogs that lived out back in the junk car lot. He would sometimes bring home monarch butterflies that had found themselves on the wrong side of the front grill of a car. Although dead, they remained fascinatingly beautiful. As far as I was concerned, my dad had the coolest job in the world. It was only later toward the end of that same summer, as the days got shorter and the nights began to cool down, I found out that my dad was actually a teacher, and that he would be heading back to school in September. I was shocked and not just a little disappointed. I was also very suspicious about what else my parents had been keeping from me. It was soon after that my sister Lisa was born.
My dad became a principal at a young age. He had very strong views about education—and everything else for that matter—but as an educator and an administrator he was very focused on meeting the needs of every type of learner. He and my mother ended up at the same school, Dad as principal and Mom as resource teacher (fortunately I was at a school a few miles away) and there they had the opportunity to pilot a number of teaching approaches for children on the autism spectrum, as well as increasing support services for children with learning disabilities and expanding literacy programs.
As I became a sullen teen, I frequently challenged his desire to "work for the man" that was the Catholic school board, which at the time—at least at my high school—shied away from teaching evolution and characterized anything non-Catholic as "other religions."
We often argued it out at the dinner table. He'd listen, I'd rant—he'd listen again and then say: "Laurie, if you want to make change, you have to get in there and make change. You have to co-opt the system to change the system."
My dad died at a young age, in 2013. He was 67, and as much as his students benefited from teaching innovations in his elementary schools, he also benefited from a U of T teaching hospital where his unique health issues were finally diagnosed. Later, the complexities of his condition became the topic of many white papers. While dying, he became a case study that advanced learning in research and health care.
I miss my dad at least once a day. I miss the way he could laugh so hard that he'd lose breath. I miss his ability to fix pretty much anything with WD-40 and epoxy glue. I even miss arguing with him. I appreciate the gifts he shared and the things he taught us. Father's Day and every day, I'm encouraged to be more like him.
---
Read other InsightOut posts.