Anne Louise Mahoney (8T4) lives in Ottawa. Her lifelong love of books and reading has brought with it countless gifts, including hours of happiness, lasting friendships and a career as an editor. (Photo credit: Photobin Photography)
---
Books—A Love Letter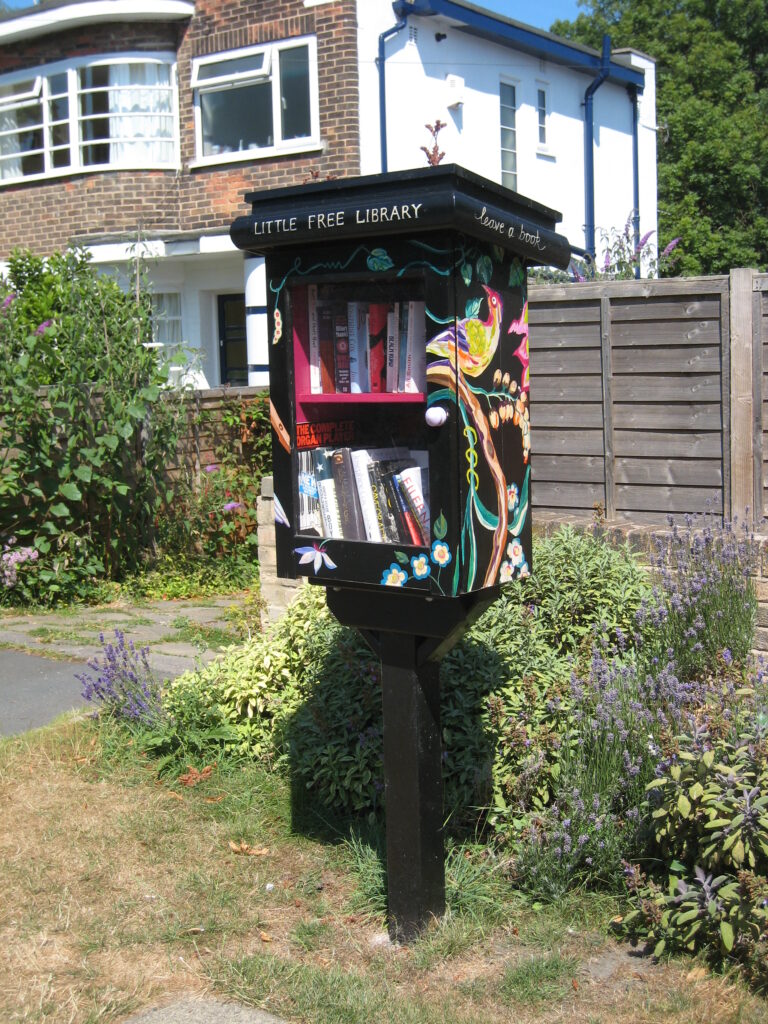 I can't remember not being able to read. Some of my happiest childhood memories are of traipsing off to the Gladys Allison branch of the Toronto Public Library every Saturday with my dad. My two older sisters and I would spend an hour or two in the children's section, browsing, reading, choosing our books and waiting for Dad to come and get us after his own browsing in the grownups' section. After checking out an armful of books each, we'd pile back into the car and head home to devour them. Then we'd do it all again the next Saturday. One of Dad's greatest gifts to us was those weekly trips to the library. (Of course, he had a massive library at home, too. Any request for information for a school project would result in a stack of related volumes in 15 minutes or less.)
My love of reading only grew over the years. When it came time to choose a university program, all I could be sure of was that I wanted to read books all day. English literature seemed like the perfect choice. And it was! My professors at St. Mike's were stellar—their lectures were imbued with their own irresistible passion for words and language. I had discovered a whole new world of kindred spirits.
When it was time to venture into a career, again all I could be sure of was that I wanted to read books all day. Before long I found myself editing non-fiction books for kids, then branched out from there. Over the years, I have been lucky enough not only to edit books, but to edit books on theology, spirituality, prayer, meditation, inspiring people of faith, and religious education for all ages. A feast for the mind, the heart and the soul.
You won't be surprised to hear that COVID-related isolation has offered me more time to read. Although my local library in Ottawa was closed from March until November (even now, we can only drop off and pick up reserved books there), the e-books I borrowed kept me company, made me laugh, touched my heart and helped me cope. A few years ago, I remember hearing an interview with a woman who learned to read as an adult. Her comment has stayed with me: "I'll never be lonely again."
I think that's the essence of it for me: reading connects me with other people. They may live in a different time or another place. They may be like me in some ways, or their experiences may be completely new to me. Yet for a few hours here and there, I become part of their world—and that changes me in some way. Studies have shown that reading fiction helps us become more empathetic: when we let ourselves enter into someone else's life, we come to know their joys and sorrows so intimately that these almost become our own. We bring that understanding back into our daily lives, ready to share it with those we meet.
In The Library at Night, writer/editor/translator Alberto Manguel puts it this way:
Books may not change our suffering, books may not protect us from evil, books may not tell us what is good or what is beautiful, and they will certainly not shield us from the common fate of the grave. But books grant us myriad possibilities: the possibility of change, the possibility of illumination.
That spark of possibility is what led Dolly Parton to create her Imagination Library in 1995 in the county in Tennessee where she was raised. In 2000, the program went national; it's now international. Children who are enrolled in this program get a book mailed to them every month until they turn five. As of 2019, the program had distributed over 125 million books.
Ernest Hemingway would probably have approved of Parton's initiative. After all, he once said, "There is no friend as loyal as a book." That's why libraries are such an important part of our towns and cities. Many people I know were heartbroken when the libraries had to shut down this year. Libraries are so much more than buildings with books in them—they are places where people from all ages and backgrounds can gather, learn, share and yes, borrow books, all at no cost. Being cut off from that common space where everyone is welcome was a great loss for so many during a time of many losses and upheavals. In my neighbourhood, the scattering of Little Free Libraries gained many patrons over the past 10 months. In our online Buy Nothing group (where people post items to give away), books were a hot commodity—those lucky enough to get one of the books on offer promised to pass it along when they were done. (A few virtual book clubs even sprang from all those posts and the comments on them.) Kids' books were in high demand.
Meanwhile, writers' festivals and book launches found themselves going virtual—and welcoming people from around the world. I was able to see Marilynne Robinson (Gilead) and Margaret MacMillan (The War that Ended Peace) speak at the Ottawa International Writers' Festival from the comfort of my own home. I also "travelled" to St. Mary's College in Notre Dame, Indiana, to hear Tara Westover, author of the bestselling Educated: A Memoir, deliver the Christian Culture Lecture in September. It's usually an in-person event, with about 1,300 people attending. This year, 35,000 people from a number of countries registered for the online lecture. For me, this is the power of books and stories: they bring us together across time and space.
I guess what it all comes down to is community—even when we have to be far apart.
---
Read other InsightOut posts.