John L. McLaughlin is Professor of Old Testament/Hebrew Bible and Interim Dean of the Faculty of Theology, University of St. Michael's College. One of his many COVID-related regrets is that he will not be able to return "home" to New Brunswick this Christmas and have some fresh dulse.
---
Hope in the Time of COVID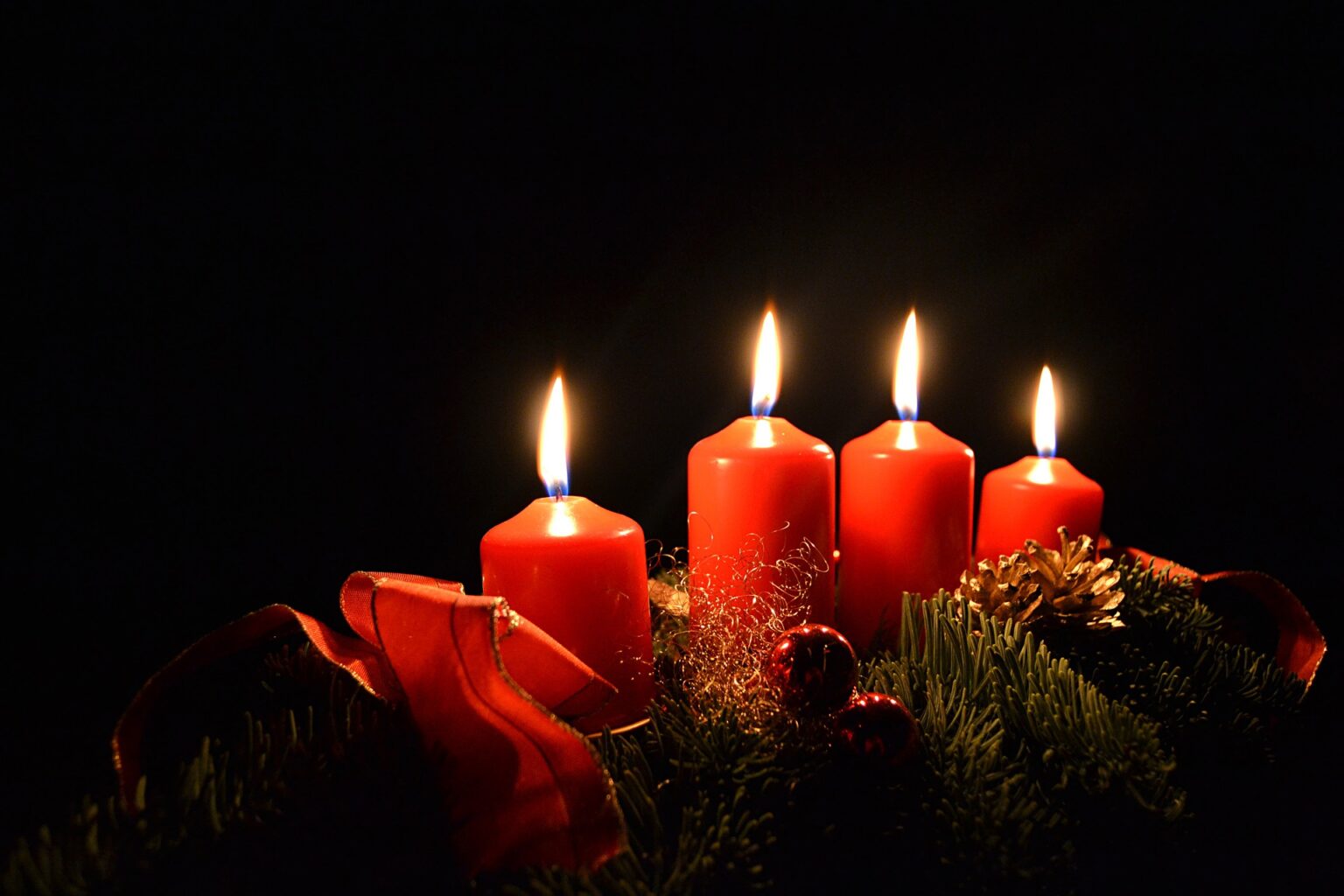 I collect cartoons. My collection focuses on pieces that deal with biblical themes, especially those that cite specific passages. Many are from the Peanuts comic strip, documenting the experiences of Charlie Brown and his friends. One of my favourites, which I often use in introductory courses to convey the continuing relevance of Scripture, shows Lucy and Linus looking out the window at the pouring rain. Lucy worries that the whole world might flood so Linus reassures her by noting God's promise to Noah in Genesis 9 never to do so again, with the rainbow as a sign of that commitment. She says, "You've taken a great load off my mind," to which he responds, "Sound theology has a way of doing that!"
I think it is safe to say that most of us are carrying more than one "load" these days in light of the ongoing COVID-19 measures. I am writing this on the day that Toronto, and with it the University of St. Michael's College, began its second pandemic lock down, once again restricting what was still very limited opportunities to leave our homes and even less ability to interact directly with our family, friends and colleagues. The entire University of St. Michael's College community has quickly come together to respond to this new crisis, making it possible for us to continue our mission as a university. But I am sure that most of us are also pretty tired of virtual meetings and remote classes via Teams and Zoom. I can hear some readers asking, "Where's your 'sound theology' now, bud?"
Well, today is also six days before the first Sunday of Advent, the beginning of the Christian liturgical year. So Happy New Year! Like many religions (Rosh Hashanah in Judaism, al-Hijra in Islam, Vikram Samvat in Hinduism, Nowruz in Bahai'ism and Zoroastrianism, and so on), Christianity starts its year separately from the calendar year. But this is more than the oddity of a different date to note the annual passage of time. Advent marks the resetting of Christian worship. Because Christians structure their annual worship differently, their lives have a different focus, or at least they should. In contrast to the calendar year, the liturgical year is not simply a cyclical repetition of the same weeks and months year after year. Instead, it is an annual spiritual journey towards an end point, reinforcing that our lives are not a random collection of experiences, but rather they have a purpose, a goal. In keeping with this, we start the journey through the life and teachings of Jesus anew by switching to a different Gospel that is read more or less sequentially (with some supplements from the other Gospels), this year from Matthew in 2019–2020 to Mark in 2020–2021.
One might think we would start that journey with the beginning of Jesus' human existence. Instead, the liturgical year begins with the Advent season, four weeks that prepare for Jesus' birth on Christmas Day. That is the specific moment of the Incarnation, which Christians celebrate as the epitome of divine engagement with humanity, when God became one of us. But that was not the start of God's involvement with the world and its inhabitants; the opening verse of both Genesis and the Fourth Gospel affirm that God began interacting with the world "in the beginning." By starting the liturgical year not with Jesus' birth but with a period of preparation for that event, the Church reinforces the fact that God's concern for us did not start a little over 2000 years ago in Roman occupied Judea, but rather long predates the Nativity.
For the next three Sundays, the first reading is drawn from the latter part of the book of Isaiah, which is marked by themes of hope and encouragement. Isaiah 40-66, called Second or Deutero Isaiah, derives from an unknown prophet (or two) speaking to Israelites deported to Babylon after the Babylonians conquered Judah and destroyed the Temple in Jerusalem. This constituted a crisis of faith for the people. In the ancient world, military success was attributed to the superiority of the victorious nation's god. In this case, the Babylonians had even destroyed the Temple, considered the dwelling place on earth of Israel's God. But if he (all ancient deities were gendered, male or female, but that's a very different blog post) couldn't protect his own house, surely he wasn't much of a God. At the very least he must be secondary to Marduk, the chief Babylonian God.
Faced with this theological challenge, many ancient Israelites abandoned faith in their God. In fact, this is the point when the Israelite religious traditions should have faded out to become an historical artifact, like the Babylonian religion did when they in turn were conquered by the Persians 50 years later. Instead, the Israelite traditions lived on precisely because of Israelite prophets, historians and priests, who responded to this theological crisis in two ways. First, they reinterpreted their national defeat as God using the Babylonians to chastise them for their history of sin and apostasy, which meant that their God was in control of the Babylonian army, not Marduk. Second, Deutero-Isaiah in particular encouraged the exiles as well as those left in Jerusalem to recognize that God was still with them and would intervene to free them from their bondage and bring the exiles back to Jerusalem, which did happen shortly after. As a result of this and other efforts Israelite religion continued, eventually giving birth to both Judaism as we know it today and Christianity.
"Sound theology has a way of doing that!"
All the Advent lectionary readings emphasize this hopeful perspective. Rather than try to comment on all the readings from each of the four Sundays of Advent (a significantly longer blog post), let me concentrate on how the first readings do this each week. On the first Sunday of Advent, the prophet calls God to come down from the heavens and intervene like he has done in the past, while acknowledging that their sins have prevented him from doing so (Isa 64:1-9). The next week we hear the opening words of Second Isaiah (Isa 40:1-11) with its repeated command to comfort God's people because they have paid double for their sins. As a result, the prophet announces,
A voice cries out:
"In the wilderness prepare the way of the LORD
make straight in the desert a highway for our God" (v. 3)
which Mark cites (and restructures) in the corresponding Gospel reading. On the Third Sunday of Advent, the prophet expands on this, proclaiming concretely that
The Lord has anointed me
to bring good tidings to the afflicted;
he has sent me to bind up the brokenhearted,
to proclaim liberty to the captives,
and the opening of the prison to those who are bound;
to proclaim the year of the Lord's favour . . .
to comfort all who mourn (Isa 61:1-2).
Then, on the Fourth Sunday of Advent the lectionary switches to the pronouncement in 2 Samuel 7 that David's "throne shall be established forever" (v. 16). Historically, the Davidic kingship ended with the Babylonian conquest, but other writers spoke of a future "anointed one," just as David was anointed when he took the throne, and the Hebrew word mašîaḥ/mashiach gave rise to the idea of a coming Messiah who would liberate them from foreign oppression.
As these passages along with the other lectionary readings convey, Advent is a time of hope and expectation. Those attitudes may be in short supply these days in the midst of a global pandemic, even with recent announcements of possible vaccines on the horizon. But the prophet's message that God was still with the Israelites in exile, linked to Advent's anticipation of God coming among us, not as a powerful leader but rather as a tiny baby, affirms the belief that God does not abandon us in times of need. Hope remains.
"Sound theology has a way of doing that!"
---
Read other InsightOut posts.