Adrian Ross is the Executive Assistant to the Principal at the University of St. Michael's College. Trained as a musician, he is an historical keyboardist specializing in harpsichord and clavichord. He is engaged by the agency of music, especially rhythm, in health and liturgy, especially in antiquity and the Middle Ages.
---
InsightOut: Les Barricades Mystérieuses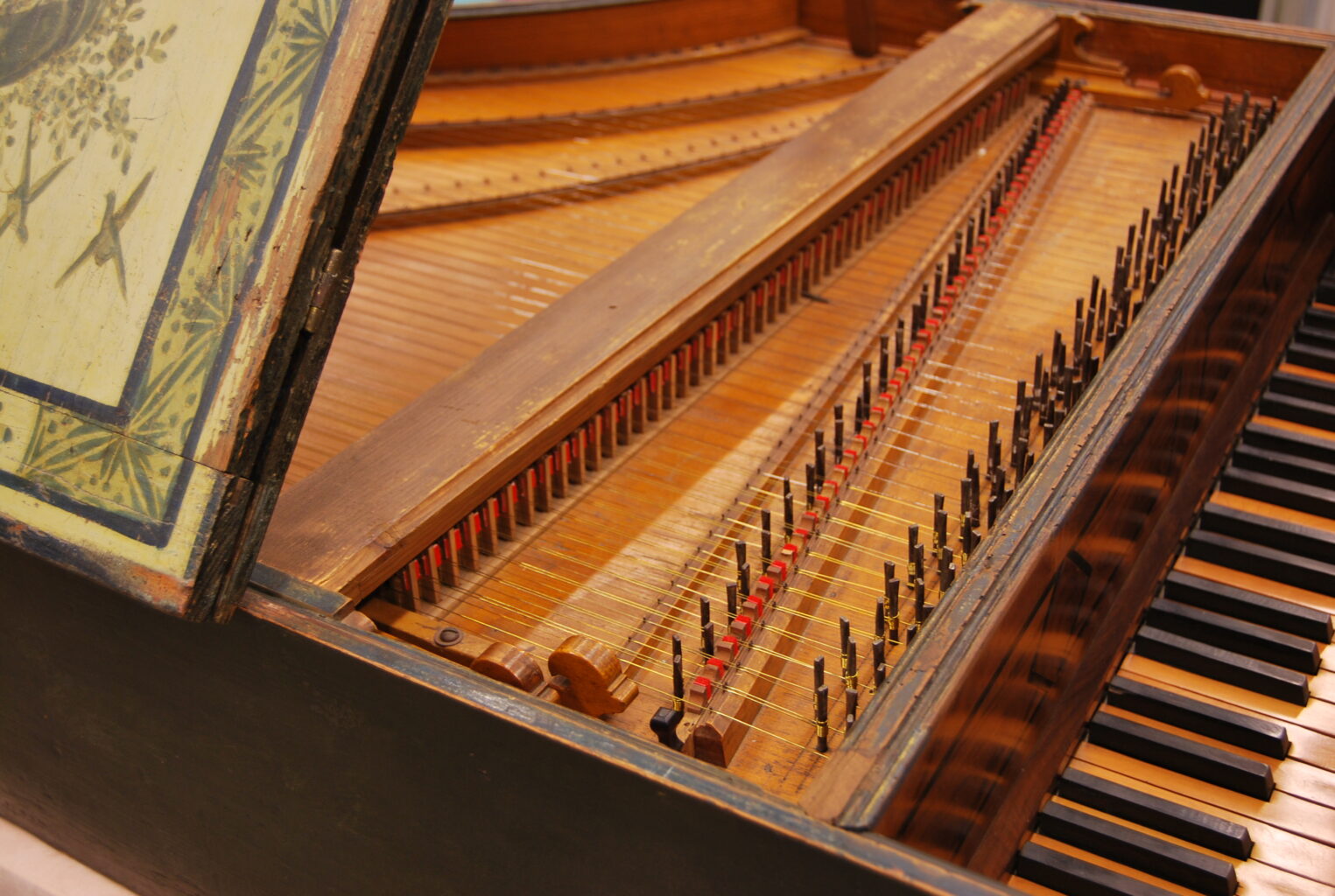 The therapeutic potential of music has long been recognized: King David and Orpheus disarmed evil by the lyre, and harmony and rhythm could restore the revolutions of Plato's soul, to give but a very few examples. Indeed, and perhaps because of this, the restorative power of music is particularly attested in times of plague. The prescription of music was especially prevalent not just as palliation, but as prevention and treatment, during outbreaks of plague in mediaeval and early modern periods. More generally, music is often desired during life's most uncertain, critical, and mysterious experiences, notably in dying. The composer Guillaume Dufay (1397–1474), for example, even wrote a motet for his own deathbed (Ave Maria Caelorum III) and to this day music at the bedside continues in palliative care.
It is difficult to define precisely what technical qualities make music capable of healing physical and spiritual crises, and this may be subjective to a certain degree. One piece that has always spoken to me as particularly consoling is the enigmatically titled Les Barricades Mystérieuses (The Mysterious Barricades) by François Couperin (1668–1733). It is one of the most popular and abiding pieces of music written for the harpsichord, a keyboard instrument predating the piano and using plucked strings, like a guitar.
Like much current popular music, Couperin's piece features a refrain (the rondeau) and three verses (couplets). Beginning with a masterfully simple refrain, each of the verses becomes increasingly dramatic, culminating in the last verse. Having moved from the simple to the relatively complex and uncertain, this last verse prolongs the musical tension and the expectations of the listener until that final resolution and dissolution back into the final refrain. This arc of experience is not unique to this piece, to music, nor indeed to the arts at large.
We are now in November 2020, still in the midst of pandemic and called by the Church to reflect on the passing of life to death and, by grace, to glory. Listening to music, even music of past ages, is an opportunity to experience the beauty of art not merely as entertainment and distraction, but as a transcendental that defeats our barriers, opening the human heart to relationship with others and God.
Please enjoy my interpretation of Les Barricades Mystérieuses, recorded on an instrument built by Yves Beaupré (Montréal), generously on loan from Charlotte Nediger, using a tuning system by Jean-Philippe Rameau (1683–1764).
---
Read other InsightOut posts.