Giancarlo Mazzanti is the Registrar and Director of Student Services at the University of St. Michael's College. Giancarlo is a graduate of the University of Toronto (St. Mike's) with an Honours B.A. in Political Science, and a B. Ed. from the Faculty of Education in 1985. He began his career in education at St. Michael's College School and has worked in student services for over 30 years.
Our Connection Is Just Fine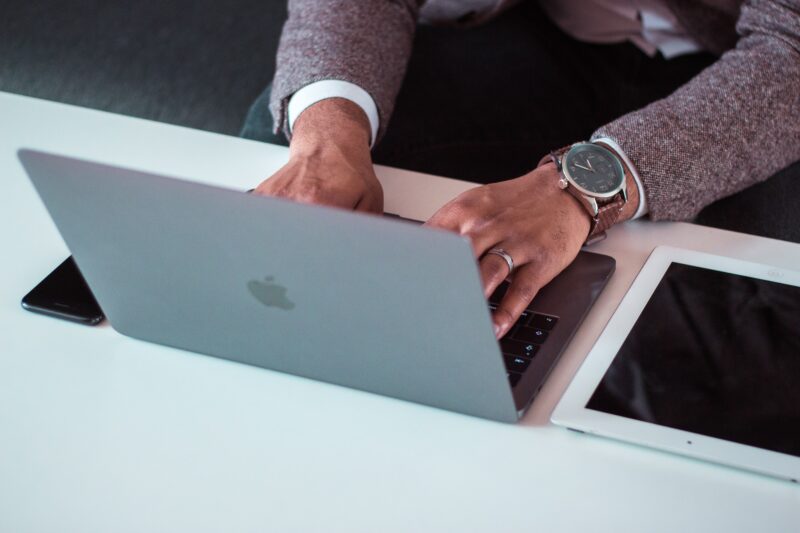 It's not like rumours weren't swirling about a possible move to a primarily online mode of delivering the services of the Registrar's Office and related Student Services. So it was with the better judgment of our team that we began preparations for what was beginning to look like the inevitable. It seemed like no time at all passed from those water cooler conversations with colleagues within the university community to when the email arrived from the Office of the President telling us that our offices were closing to in-person services. Academic advising meetings, learning strategist sessions, wellness appointments, and every other function and/or service would need to go online.
We received the call on the afternoon of March 17. Within minutes, Morteza was making sure e-tokens were good to go and that college staff in the various university offices were able to log in from home. Most were taken care of, but there were still a few to activate: no problem. Miranda, with Guillermo's and Philip's help, was making certain all students on the day's docket were either seen or given a new appointment, all while planning for graduation scholarships and any number of the other responsibilities within our office. Nawang was ensuring that bursaries were going to get into students' hands… yesterday! Next was getting ready for the hundreds of financial aid requests that would be submitted by our students, as well as the upcoming round of May admissions. Stephen was finalizing plans on how we were going to meet with future applicants, remotely, all while he and his wife were getting ready to deliver a future SMC student. Judy and Alex? Well, the newest members of our office were getting ready for the onslaught of student advising appointments which would fall on their shoulders as the various portfolios were being tended to. Hundreds of emails daily! Then, as the day turned into evening we packed our favourite mugs and our laptops and, with e-tokens in hand, we went home to our new offices!
All were confident as we prepared for remote delivery, even though the occasional nervous giggle could be heard. Gone were the commutes, the traffic, and the aggressive drivers. So was that horribly conspicuous dash to the only open seat on the train; everyone knows when you have designs on a seat in a subway train at 8:15 in the morning! Now it was simply a 12-second climb to the second-floor office, right next to the bathroom, and with a lovely view of the garden.
And so it was that practically overnight all university operations moved online, except for the staff in finance, the residence operation, and building services. They were our "hyflex" model pioneers. They were toughing it out on campus to make sure that USMC kept functioning and that students unable to get home had a room on campus, and that it was a safe space. The I.T. department stood on its collective head to make sure we had the hardware, software and in-servicing on the technology we had all dabbled in but which was not yet part of the daily menu. All of a sudden, Teams and Zoom were the plat du jour! And of course, the Communications team made sure there was an uninterrupted flow of information, essential to all parts of the community.
By the end of Day One of working from the home office, in whichever corner of the house we were assigned—or had earned over many years of squatting—many of the bugs had been worked out. It was quickly becoming business as usual for most, with the rest not far behind. Professionals who were accustomed to meeting in person were now looking at a screen with nothing more than a student's initials in a small circle. Whether discussing course selection, scholarships, or convocation, all meetings were now being conducted via telephone or in a Teams meeting. Different delivery models, same great advice and suggestions.
And how appreciative our students were during those early days of the new, even if only temporary, normal! Every email or call we received began with "sorry to bother you during this very busy time," and was often followed up with a lovely thank-you note.
Today, after hundreds of Teams or Zoom advising meetings, thousands of emails, dozens of website updates, countless online lectures and tutorials, governance meetings, a virtual Welcome Day for newly admitted students, two new Quercus courses to help transition our class of 2024, and hundreds of thousands of dollars in emergency financial aid to our students, it dawned on me. I confirmed for myself what I knew all along. The people! That is the ingredient that is making all the difference.
The people I met on campus were important to me during my undergrad years, decades ago, and I understand far more clearly how important that is today: the staff, faculty, and students of the university. In these "interesting" times, we know we can rely on each other. Whether teaching or making sure we are well positioned to tackle the financial pressures of the coming year or helping a student find a course that will fill a final breadth requirement, we know each member of our community continues to do their utmost to make things work for our students—and for each other. I am confident that is why we were all drawn to this place, our community. That is why we will be ready for the coming year. Yes, a simple electronic screen will not get in the way. Our connection in just fine.
---
Read other InsightOut posts.