The author of our post for Bell Let's Talk Day 2021, Therese Hassan completed both her undergraduate and graduate degrees at the University of St. Michael's College. A recent graduate from the Master of Theological Studies program at the Faculty of Theology, she is particularly interested in Catholic philosophy of education, theology of ministry, and qualitative methods in religious studies. Therese is currently a Secondary School teacher with the Dufferin-Peel Catholic District School Board.
---
Talking About Fight Club to Stay Healthy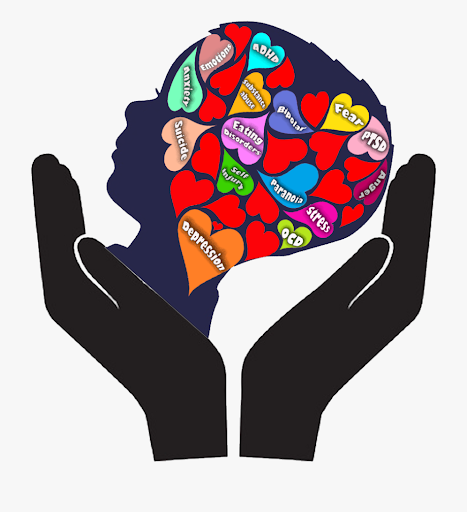 I recently assigned my students an adaptation of a "time audit" activity that Jay Shetty offers in his book Think Like a Monk. The premise of the exercise was that what we spend most of our time on essentially reflects what we value most. The idea was for my students to audit their time over five days to identify where most of their time was being spent. My students had to articulate what it is they truly value and whether or not the way they spent their time (especially amid a pandemic) truly reflected what they valued most. For most students, the realization set in that how they spent their time was disproportionate to what they outlined they truly valued.
As I listened to my students' reflections on their time audit, several patterns emerged. Many of my students identified having valued their mental health but recognized that the way they spent their time did not necessarily foster positive mental health. Many voiced an intention to carve out more time in the day to spend on activities that would benefit their mental health, including less time on social media, more time meditating and praying, and more time being present with family (I know: amazing conclusions, right?). Interestingly, almost all of them felt guilty to some degree about not doing more with their time, considering the time at home the pandemic has granted. On this point, I could relate to my students more than they will ever know.
The truth is that the conclusions my students came to as a result of their time audit are as intuitive as they are appropriate to the unprecedented time we find ourselves in. As their teacher, I am essentially endowed with the responsibility to keep considerate of their mental health, offer information and resources on how to cope and who to talk to, and tips and tools in practicing self-care, all while standing as a pillar of poise, a model of "keeping it together," a standard of composure even though I too share in the same struggle. It's like having to prepare my students for a test I've never taken myself, in an area I haven't yet achieved a level of expertise. Put all that against the backdrop of a pandemic, and it feels more like a fight; only it's a fight I didn't ever think I'd need to prepare for, let alone be responsible for in preparing others. I'm right there in the ring with everyone else trying to listen to coaching instructions.
Of course, I could never say this out loud. The first rule of fight club is you cannot talk about the fight club. If I talk about my struggle in the fight club, how can anyone find me dependable or reliable? What if I am seen as any less of a Professional? How do I continue to meet the needs of my students, friends, or family members in supporting their mental health while staying afloat myself? How do I talk about self-care amid a pandemic when I'm still trying to figure out a routine that works for me? How do I help the people around me continue to feel connected despite struggling from isolation and confinement myself?
Mental health is something for all of us to be concerned about. One of the most significant personal revelations I ever had on the topic was to learn that mental health and mental illness are not synonymous concepts but rather interconnected concepts that each span their own continuum. This means that not everyone with mental illness has bad mental health, and an absence of mental illness does not necessarily mean good mental health. There's a line in Amanda Gorman's poem The Hill We Climb where she talks about the nation before her as not a broken nation, but an unfinished one. Similarly, mental illness or the struggle with mental health doesn't make us broken, but unfinished, a work in constant progress. Trying to work towards positive mental health is a struggle to be met by everyone at one point or the other. Meeting the expectations of self-care can and probably does feel near impossible with or without a pandemic. For that reason, we are literally all in it together even when we feel completely alone.
Despite it all, I am still trying to do it all. People depend on me. I am sure that many out there are doing the same thing, persisting and persevering because people count on them. If there is one thing I have learned, it is that, for whatever reason, knowing I'm not alone in the ring is a comforting thing. Storytelling is a magical device we have that dates back as far as the human community itself. Testimony and dialogue help us confront some of the harsh realities of the human condition at its deepest level, inviting us into a journey of "meaning-making" as we bear witness to the stories and experiences of those around us. If there is one thing I can say for sure, it's that we need to feel empowered and empower others by and through witness and storytelling regarding our experiences and struggles with and of mental health. We need to normalize talking about this regardless of rank, position, gender, age, or creed.
They said that the first rule of fight club is to never talk about the fight club. Well, this is our fight club, and mental health is our ring. Whether one is giving or receiving support in dealing with mental health, we're all in the ring, a human make-up of grace under pressure, each of us hoping that we or the ones we love can and will persevere through each second of every minute of every round. One of my own coaches from the ring often reminds me that, in our fight, we strive not to be perfect but to be balanced; constantly adjusting our footing to be as close to the centre point of love, family, friends, respect and humanity. We may sway, but we adjust, and we never fall completely.
And so, to that I say: screw the rules of fight club. Let's talk about fight club. Let's reflect on our own stories deeply and honestly. Let's share our testimonies and open our hearts to the testimonies of others. In a time characterized by physical and social distance, let our stories and experiences of being inside the ring connect us like never before. Let's talk not just one day a year but consistently and intentionally, because our lives depend on it.
---
Read other InsightOut posts.