Maria Ivaniv is a third-year PhD student at the Faculty of Theology at the University of St. Michael's College. Her current research, done in conjunction with the Metropolitan Andrey Sheptytsky Institute of Eastern Christian Studies, focuses on the participation of the Ukrainian Greco-Catholic Church at the Second Vatican Council and its reception of the Council in North America. She holds ReMA, MA, and STL degrees in theology and religious studies from the Catholic University of Leuven, Belgium, and MA and STB degrees in theology from the Ukrainian Catholic University. Maria was a lecturer at Three Holy Hierarchs Kyiv Theological Seminary (Kyiv, Ukraine), a teaching assistant in the Theology Department at the Ukrainian Catholic University (Lviv, Ukraine), and served as Secretary of the Patriarchal Commission for the Laity of the Ukrainian Greco-Catholic Church (Lviv, Ukraine).
---
The Pain of Separation, the Joy of Unity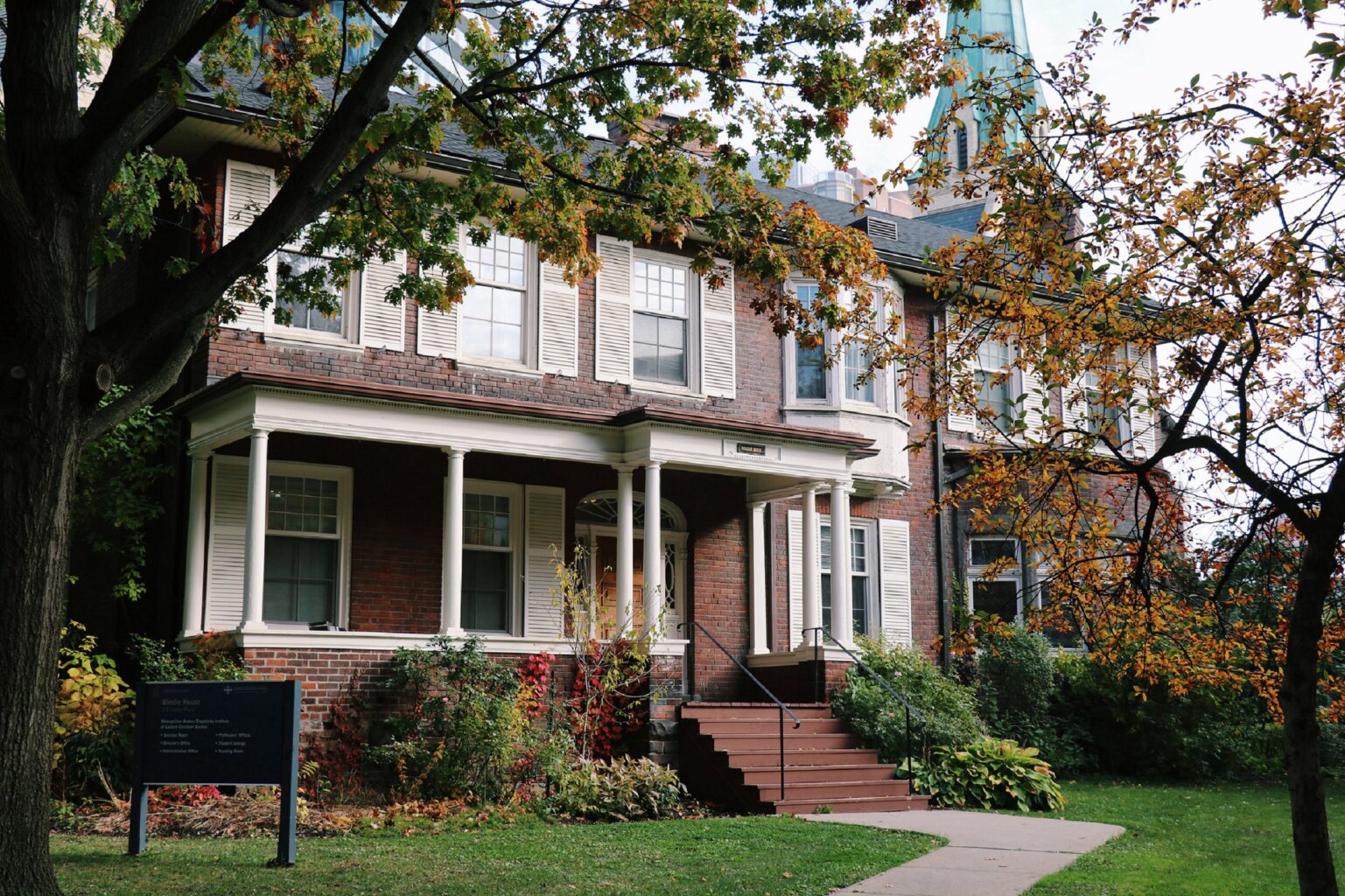 In this time of pandemic and lock-down…we are separated by public and health recommendations, law, and fear for ourselves and our loved ones. In this situation, I desire to be reunited with friends, family, and significant other. I expect that you feel the same way. This pain, which I feel in my heart, reminds me of a time when we could be together and be joyful and content in being together.
This experience can give us a chance to reflect on unity and what it means to be united or to desire unity with others. It can help us think about the question of Church unity, especially during the Week of Prayer for Christian Unity, which for more than a century has occurred every year from January 18–25. In this little blog post I will reflect on the pain of separation, the joy of unity, and my identity as a Ukrainian Greco-Catholic in the midst of these.
I can recall a few moments in my own life when I have felt the pain caused by the separation among Christians. I keep those experiences in my heart as a reason to work for unity. The first time my heart felt the pain of separation was in Amsterdam, where other students and I were attending an ecumenical conference. That was, in fact, one of my first experiences of listening to and speaking with other Christian denominations. It was exciting to see that there are a lot of themes that unite us. As a part of that meeting, we went to a Sunday service in one old and lovely English Reformed Church. There was a wonderful service and sermon. It was the Sunday of the Cross in my Church calendar, and I was happy that the preaching was about the symbol of the Cross and its importance in the Christian life as the sign of our salvation. After that, however, I was disappointed at the absence of the Eucharist in the service, and it brought me some pain. I understood that I could not have received it anyway, but the pain of not seeing the Eucharist—what I understand to be the realization of unity—as part of the Sunday service profoundly pained my heart.
Another experience that brought the pain of separation into focus came during an ecumenical conference a few years ago. The conference was an excellent opportunity for dialogue and sharing about what unites us. Common prayer was part of that conference, and one of the prayer services was a Byzantine Divine Liturgy presided at by an Orthodox priest. It was nice to pray together in one of the ways that I pray in my own parish. But the pain again struck my heart during Communion… Because of the separation, I could not share Eucharist with those who pray in the same way I do. The pain caused by these two experiences of Christian disunity remains. And it creates in me a longing for unity—a unity that heals the wounds among Christians as well as the wound left in my own heart.
Happily, my heart is also marked by other, more joyful experiences. It seems to me that pain alone cannot bring us together—we also need to feel the joy of unity. Studying at the Toronto School of Theology is one of these experiences. Being part of the University of Saint Michael's College and studying together with other students of different Christian denominations brings me a lot of joy. Also, the presence of the Metropolitan Andrey Sheptytsky Institute of Eastern Christian Studies at Saint Michael's brings a different voice and many opportunities for the students to experience and learn about other traditions. This experience of common work, studies, prayer, and friendship reveals a lot of differences; at the same time, simply being together unites us.
As I mentioned before, I am a Ukrainian Greco-Catholic. This means that I belong to an Eastern Church of the Byzantine Rite that is in union with Rome. There are 23 Eastern Catholic Churches in the world. Being an Eastern Catholic is beautiful but challenging in some ways. I experience all the beauty of Byzantine prayer, eastern spirituality, and magnificent iconography. I also enjoy all the beauty of the Latin Church, its theology, prayer, and teachings. Living in these two spheres simultaneously gives me the feeling that I see a glimpse of unity among the churches, and I feel the pain of separation and the joy of unity at the same time. But I know there is a long way to go, and all of our efforts are not enough if we do not call on the Holy Spirit to unite all Christians, as He did at Pentecost. Therefore, this Week of Prayer for Christian Unity gives us an excellent opportunity to be together (even if it is virtually), pray, be joyful and ask the Holy Spirit to unite us.
It seems appropriate to finish this little blog post with the words of the Kontakion of Pentecost:
"When the Most High came down and confused the tongues, He parted the nations. When He divided the tongues of fire, He called all to unity; and with one voice we glorify the all-Holy Spirit."
---
Read other InsightOut posts.