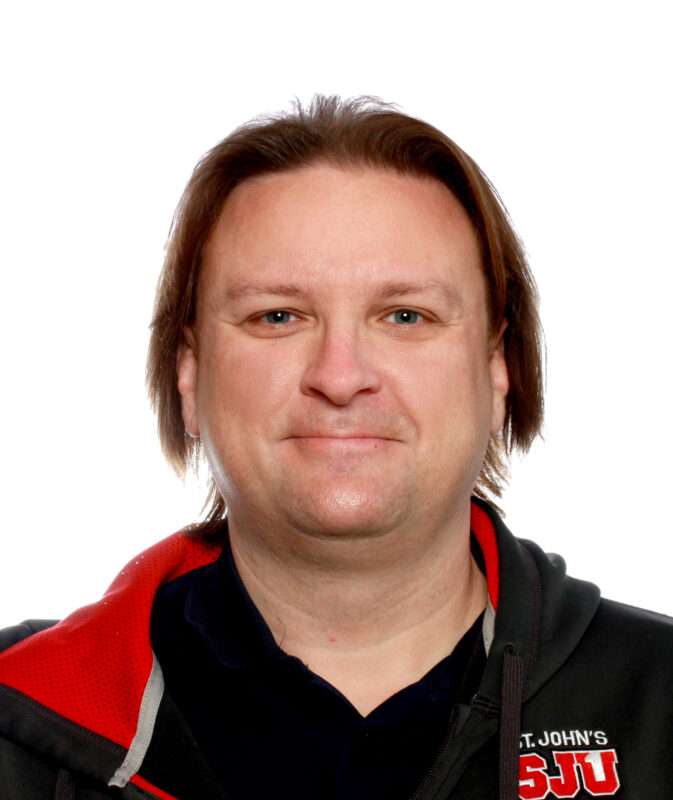 For Minnesotan John Solheid, it was the Faculty of Theology's reputation that drew him to study at the University to St. Michael's College. Add in the size and resources of the John M. Kelly Library, as well as a "generous financial package" and he was sold.
This Saturday, November 14, he will be granted his doctorate, officially becoming Dr. John Solheid, with his thesis entitled The World in the City: Biblical Scholarship and Reading Culture in Origen's Psalm Homilies from the Codex Monancensis Graecus 314.
"I was immediately impressed with how welcomed the faculty made me feel," he recalls. They helped me …acclimate to Canada, to Toronto, and to campus. I never felt out of place or as if I didn't belong.
"St. Mike's is a wonderful place to learn and develop personally and spiritually. There is a very collegial atmosphere at St. Michael's. It is ideal for anyone who want to be part of a scholarly community."
Solheid, whose goal is an academic career as a professor and scholar, says one of the key lessons he learned while at St. Mike's was a sense of responsibility to participate in the broader scholarly community, doing such things as attending lectures and presentations from peers, even when the subjects aren't related to his own research.
"I always appreciate how much I learned from those presentations and lectures, and especially those whose subject matter was not related to my field."
An added bonus? "I made some friendships that will last a lifetime."
Visit the Faculty of Theology's Fall Convocation 2020 page to learn more about this year's graduates and to celebrate their unique achievement.