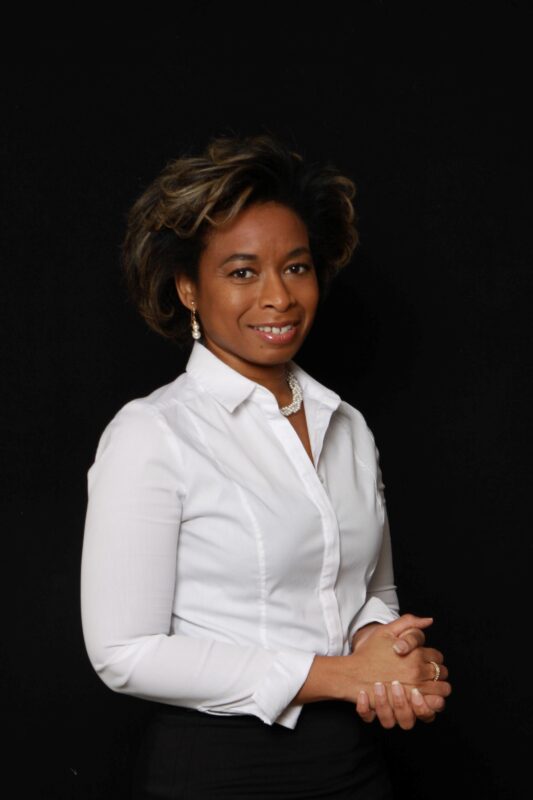 A tight job market for teachers led Marie Green to chat with a professor she had taken a course with at St. Michael's Faculty of Theology.
This Saturday, November 14, she will not only be granted her doctorate in theology, she will also be the recipient of the Governor General's Award for achieving the highest academic standing.
After having completed her Master of Theological Studies degree at Wycliffe College, Green then earned a Master of Science in Adolescent Education at New York's D'Youville College. But when she returned to Toronto, she learned that high school teaching jobs were hard to find, and she hoped that Dr. Darren Dias might help her brainstorm on how to find a position. She had a calling to teach, and was keen to start.
But the conversation took a turn when Dr. Dias began to speak enthusiastically about a new doctoral degree that was to be offered conjointly with the University of Toronto.
"After two master's degrees I thought I was done writing essays, but after our conversation I spend the next two months prayerfully considering (the doctorate), while still waiting to find a teaching job."
Ultimately inspired, she applied to the doctoral program, and began work in 2015. This Saturday, Nov. 14, she will formally become Dr. Marie Green.
Green's thesis topic, Examining the Experience of Racialized Students in Southern Ontario Catholic Schools, has led her to design a university course she hopes to teach at a later date: Black Lives Matter in the Classroom.
"My topic and search were inspired by my experience in school. I had some great teachers, but I also experienced racism and was stigmatized," says Green, who was born in Jamaica and moved to Toronto at the age of 13.
"Why can some teachers make all students feel valued and do this so well, while others create a negative climate?" she asks.
It is this question that prompted Green to study the Catholic school system specifically because it offers a faith-based approach that asserts that all students should be viewed with the understanding of Imago Dei, that every person is made in the image and likeness of God. If we embrace that belief, she says, then how do we work in the classroom to ensure that we are treating students with that level of humanity, and doing it evenly?
Partly, the challenge of changing attitudes comes from figuring out how to widen our knowledge base and deal with a culture steeped not necessarily in malevolence but in ignorance, she says. What is key, she adds, is to ensure that lessons offer every child an opportunity to recognize him/herself in the lessons being taught.
If Green sounds passionate about teaching, she says she learned a great deal from the professors and community she encountered while at the Faculty.
"The professors clearly have a passion for teaching, which comes from loving what you're doing. That leads you to want to see students strive for their best," she says.
She says she made lifelong friends at the Faculty, and credits time on both the Faculty's Student Life Committee as well as her time serving as the Vice President, External on the TST Graduate Students' Association as a wonderful way to build a supportive community and, in time, to mentor younger students.
"In real estate they use the old term 'location, location, location' but in academia it's 'relationships, relationships, relationships'" she says, noting that the friends you make and the people you meet can help in everything from getting support in doing research to finding outside connections.
Marie is currently teaching computer skills in the corporate world, and when people she encounters find out her educational background they are often puzzled, but she says there's a clear link.
"As philosopher Jacques Maritain and educator Paulo Freire advised teachers, if you can see others' humanity, you can nurture the knowledge that already exists inside of them. Theology is at the base of so much. It really helps everyone."
Visit the Faculty of Theology's Fall Convocation 2020 page to learn more about this year's graduates and to celebrate their unique achievement.