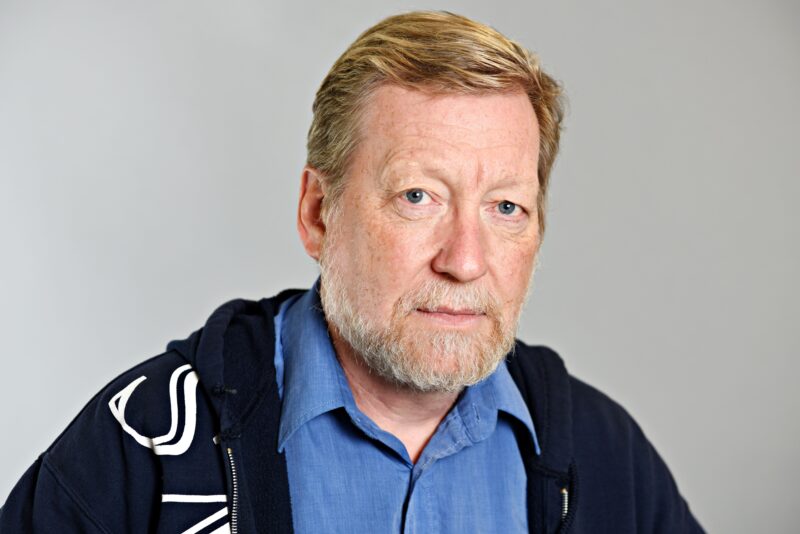 Principal Emeritus Dr. Mark McGowan will serve as the Interim Principal of the University of St. Michael's College for the 2020-2021 academic year, President David Sylvester has announced.
"I am delighted that Dr. McGowan, with his extensive administrative experience both at St. Michael's and at the University of Toronto, will be returning to Odette Hall," says Dr. Sylvester. "His presence in the Principal's Office, particularly in these challenging times, ensures that the academic affairs of St. Michael's will remain in strong and capable hands."
St. Michael's Principal from 2002-2011, Dr. McGowan is an historian renowned for his work on the Catholic Church in Canada and the Great Irish Famine, as well as the lasting impact that the Famine's mass migration had on Canada.
He has won multiple awards for both his teaching and writing, and is well known for his work in Catholic education, including the history of Catholic education in Ontario. He has served as a consultant to the Institute for Catholic Education. His latest book, It's Our Turn: Carrying on the Work of the Pioneers of Catholic Education in Ontario was published by Novalis in 2019.
He is cross-appointed to U of T, where he holds tenure and has served as Deputy Chair of the History department (2017-19), as Senior Academic Advisor to the Dean of Arts & Science, International (2014-17) and as Acting Vice-Provost, Students, for the University of Toronto for part of 2013.
Dr. Sylvester also offers his congratulations to current Principal, Dr. Randy Boyagoda, on his appointment as Vice Dean, Undergraduate in the Faculty of Arts & Science at U of T.
"St. Michael's has greatly benefited from Dr. Boyagoda's four years as Principal," Dr. Sylvester says. "His vision and creativity have led to a renewal of undergraduate education at St. Michael's, including the hiring of new, full-time faculty as well as the roll-out of our new One Seminars, which are quickly becoming the most popular first-year programs at U of T. We are grateful for his many contributions."
Dr. Boyagoda will continue to teach the Gilson Seminar in Faith and Ideas for St. Michael's.
Dr. McGowan's and Dr. Boyagoda's appointments are effective July 1, 2020.