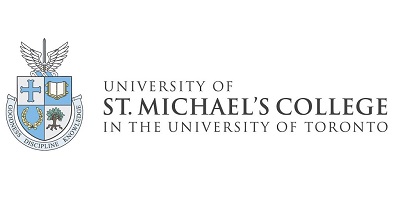 The Metropolitan Andrey Sheptytsky Institute (MASI) heads into the 2020-2021 academic year with new leadership and a new faculty position in Patristics.
Fr. Alexander M. Laschuk has been named Interim Executive Director of MASI following the retirement of Fr. Peter Galadza on June 30 of this year. Fr. Laschuk is a priest of the Ukrainian Catholic Eparchy of Toronto and Eastern Canada, and serves in numerous ministries, including as Judicial Vicar of Toronto's marriage tribunal. Until recently, he was also economos, or finance officer, of the Eparchy of Toronto and Eastern Canada. Fr. Laschuk has civil and ecclesiastical doctorates in canon law from Saint Paul University and the University of Ottawa. His research interests include ecclesiology, penal law, and procedural law and he regularly publishes in these areas in addition to canonical consultancy and advocacy work with dioceses and clients across North America.
Fr. Laschuk has regularly taught with the Sheptytsky Institute since 2010, and continues to teach in the Faculty of Canon Law at Saint Paul University, Ottawa, where he served as Interim Director of the Sheptytsky Institute in 2013-2014.
Dr. Sean Argondizza-Moberg has joined MASI on a one-year Contractually Limited Term Appointment as an Assistant Professor in Greek Patristics. Specializing in Christian asceticism in late antiquity, Dr. Argondizza-Moberg earned his doctorate at Catholic University of America's Center for the Study of Early Christianity. The position, located within the Sheptytsky Institute, is renewable to a maximum of three years. Dr. Argondizza-Moberg is currently working on a book on monasticism and classical culture.
"We are delighted to have both Fr. Laschuk and Dr. Argondizza-Moberg joining us," says Dr. John L. McLaughlin, Interim Dean of the Faculty of Theology. "Fr. Laschuk is a skilled academic who will offer strong leadership at MASI as it looks toward the future, while Dr. Argondizza-Moberg's work in Patristics will strengthen our offerings to students in this key field."
The Sheptytsky Institute is an autonomous academic unit of the Faculty of Theology of the University of St. Michael's College (USMC) in the University of Toronto (U of T). It specializes in Eastern Christian Studies, including the theology, spirituality, liturgy, history, and ecclesial polity of the Eastern Christian Churches, both Orthodox and Catholic. MASI students specialize in Eastern Christian studies within the basic-degree and graduate degree programs of St. Michael's College. All degrees are conjointly conferred by St. Michael's College and the University of Toronto.