Orientation Week 2019 at St. Michael's will take place September 1 to 4. Register here! In the weeks leading up to Orientation, we're posting quick interviews with each member of this year's orientation coordinator team. The introduction to the series is available here.
Orientation Coordinator Anna Zappone is a fourth-year student at St. Mike's majoring in Environmental Geography with minors in English and Forest Conservation. We asked Anna three questions over email about orientation and life at St. Mike's.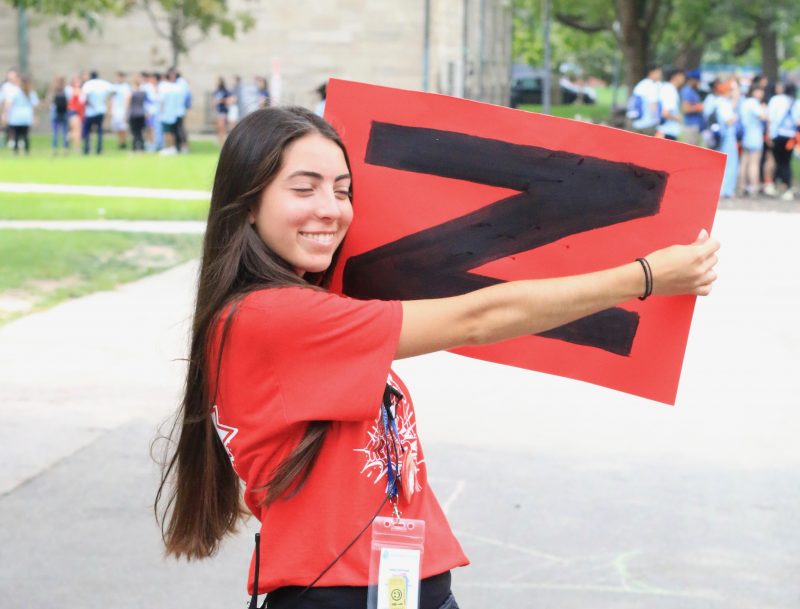 What part of Orientation 2019 are you most excited for?
I am most excited to meet all the new SMC students and welcome them to our community as well as seeing the months of planning come to life during Orientation week!
What is one of your best memories at SMC?
My favourite memories at SMC are of the times spent with friends at Brennan and in the Coop. Whether it was playing cards, pancake days or just talking to friends, you can always count on finding a friendly face there!
How can the Class of 2023 get involved on campus in the fall?
The one piece of advice I can give to the Class of 2023 is to find something you're passionate about and get involved in any way you can! The USMC clubs fair in September is a great way to learn more about what St. Mike's has to offer. Join one of the many SMC clubs and sports teams, run for student council, write for the college newspaper or become an Orientation leader! Getting involved and giving back to the community is so rewarding, and is a great way to meet new people.
Anna can't wait to welcome you to campus this fall. If you haven't already done so, register for Orientation 2019 at St. Michael's here.