Associate Professor of Christianity and the Intellectual Tradition, Christianity & Culture Reid Locklin was featured in a U of T news story about his Christianity, Truth and Reconciliation Seminar. The course explores the complex relations of Christianity and Indigenous peoples of Turtle Island.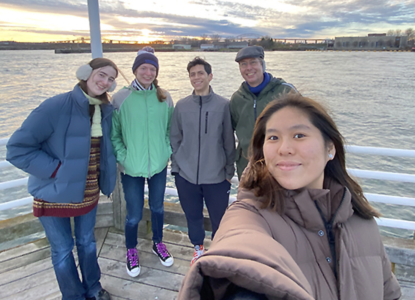 "The purpose of the trip was to spend a week thinking about the residential school system by being on a residential school site, and doing work connected to that site," says Locklin.
The complete article is available online: https://www.artsci.utoronto.ca/news/bearing-witness-truth-residential-school-trip.