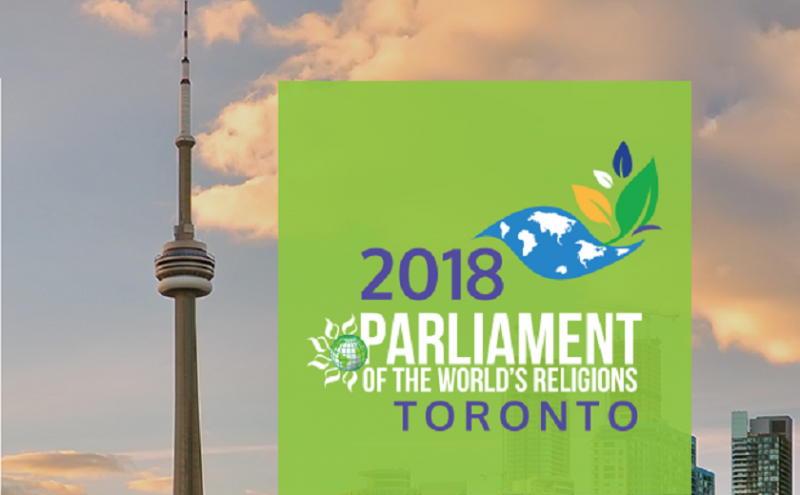 When the 2018 Parliament of the World's Religions convenes in Toronto on Nov. 1, the University of St. Michael's College will be there to support the proceedings.
St. Michael's will serve as lead sponsor for this year's Indigenous Opening Ceremony thanks to the generosity of the Richard Alway Interfaith Symposium Fund. According to the official event description, "The spiritual opening ceremonies at Olympic Park . . . will offer greetings from the host First Nations, the Haudenosaunee Confederacy and the Mississaugas of the Credit. Visiting Spiritual Leaders will respond with their gratitude."
St. Michael's Associate Professor of Christianity and Culture Reid Locklin worked to coordinate the University's support for the 2018 Parliament. Professor Locklin said that since he came to St. Michael's in 2004,
the work of the Truth and Reconciliation Commission of Canada has helped to conscientize us to a wider dialogue—between settlers and Indigenous nations and peoples, between Christianity and those spiritual traditions that sustained this land from time immemorial right up to the present day, and between the Church and our own troubled legacies of colonialism and cultural genocide. In this context, it is particularly apt that the University, thanks to the generosity of the Richard Alway Interfaith Symposium Fund, has decided to become the lead sponsor of the Indigenous Peoples Program Opening Ceremonies for this year's Parliament.
St. Michael's is also well represented in sessions during the week-long event, with numerous speakers and panel participants having connections to the University. A full list of events featuring St. Michael's-affiliated participants can be found here.
Organizers expect over 10,000 people to participate in this year's Parliament, and the itinerary for 2018 includes over 500 different events. The interfaith organization seeks to promote "harmony among the world's religious and spiritual communities" in order to achieve "a just, peaceful and sustainable world."
For more information on this year's Parliament, including more on the involvement of St. Michael's and the University of Toronto more broadly, read this U of T News feature on the event.