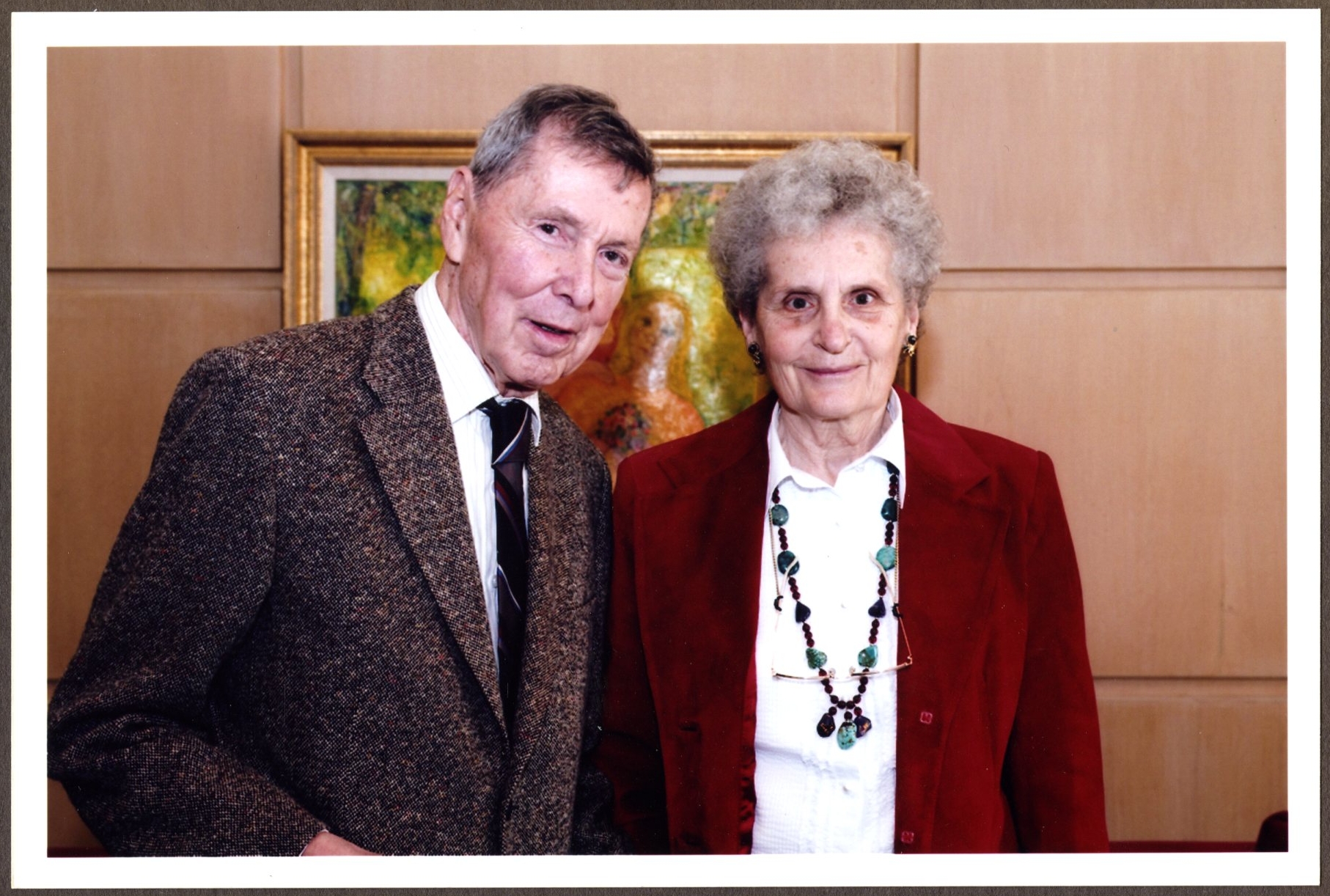 Friends, colleagues, and former students are remembering Professor Emerita Janine Langan as a woman deeply devoted to her faith, family, academics, and students. Dr. Langan, who founded St. Michael's Christianity and Culture Program, died suddenly on Saturday, December 11, 2021 in Toronto. She was 88.
A native of France, Dr. Langan received her first degree at Smith College in the United States, followed by further studies in France, and then a PhD in Comparative Literature from the University of Toronto. She was particularly noted for her course on the Book of Job and the question of why innocents suffer.
"She was indefatigable in her work to promote the study of Christianity from a variety of academic perspectives and in 1979 she lobbied SMC and founded the Christianity and Culture Program," recalls Interim Principal Mark McGowan, who met Langan when he arrived at St. Michael's in 1991 to teach. Dr. Langan served as the program's coordinator from 1979 to 1987.
"She gathered a multidisciplinary teaching cadre which included her husband Thomas, who was in the SMC/UofT Philosophy Department, and Dr. Kenneth Schmitz, a fellow philosopher from Trinity College," says McGowan.
Describing Langan as possessing "a forceful but charming personality" he says that she "laboured tirelessly for her fledgling program.
"Above all she was dedicated to her students and founded a club called the St. John Scholars, where students could deepen their studies in Christianity through service, retreats, and travel (to Rome,)" he notes. "Janine particularly loved for her students to access Christianity through art, and I remember her long conversations with Henri Nouwen, with whom she shared a love of Van Gogh. She invited Nouwen to teach several guest lectures in the program."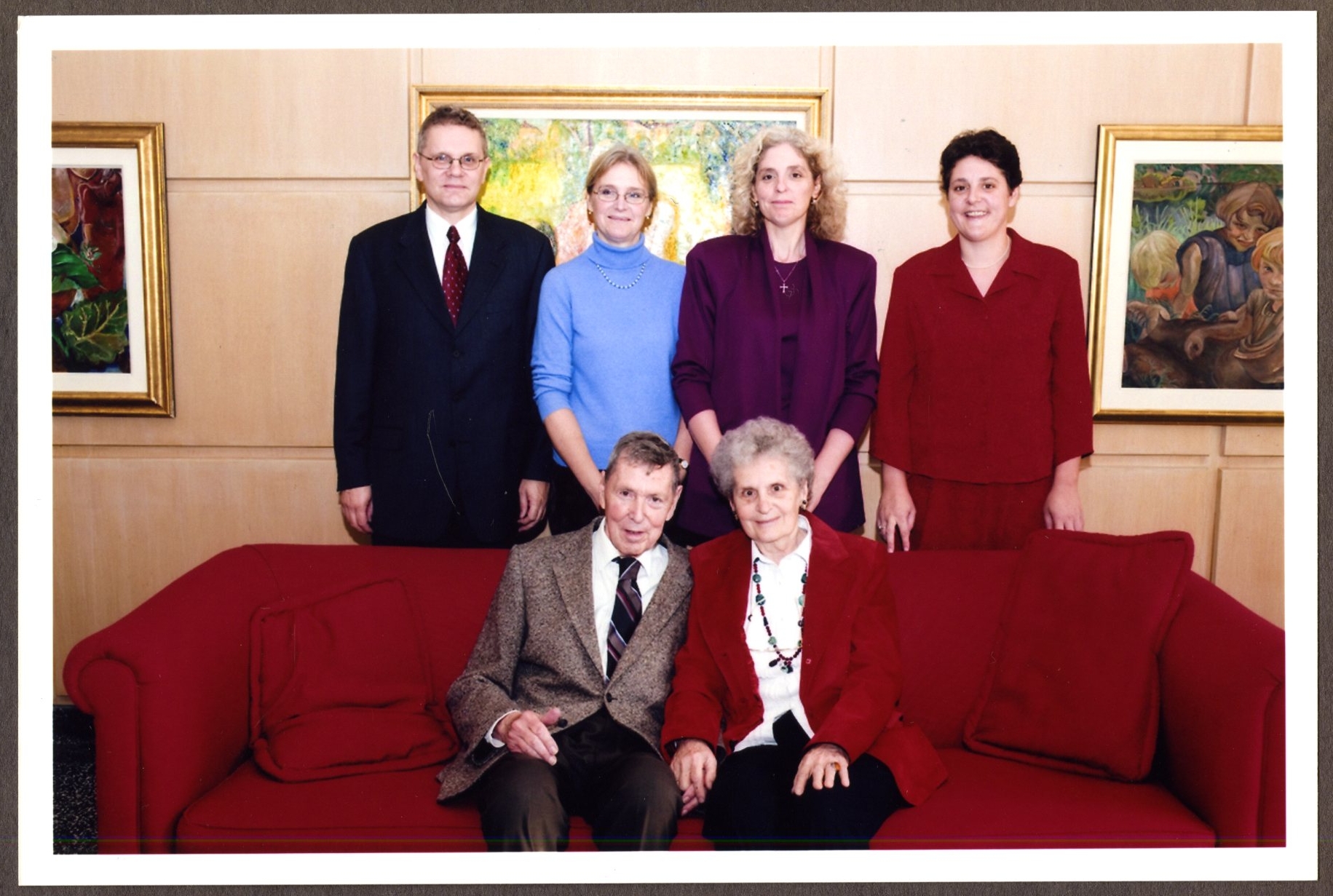 For colleague Dr. Giulio Silano, who taught alongside Langan in the Christianity and Culture Program, "what remains is the irreducible originality of her vision for C&C.
"Against the dominant trends in Catholic institutions of higher learning of programs that presented lay people with dumbed down versions of programs meant for clerics, Janine devised a program that took seriously the call of the laity to holiness and so began with the requirements of the lay state," he says. "Her insistence that the artistic, literary and historical dimensions trumped the easy theological option so often taken by other institutions has proven difficult to maintain in its integrity against the easier option, but it retains its intrinsic originality and fascination."
Daughter Claire Langan describes her mother's approach to teaching as "a true vocation, and one that went beyond the traditional four walls of the classroom."
Adding that her mother's students weren't just those enrolled at St. Michael's but pretty much anyone she encountered, from priests and seminarians to lay people of all ages, Claire recalls her mother regularly opening the family home to discussion groups for a variety of people.
"It was wonderful that St. Mike's facilitated the creation of this program. My mother was dedicated to passing on God to the next generation," she says.
Alumna Joe-Anne Boyle, a Christianity and Culture graduate from the early 1990s, describes the program as "introducing people to the treasures of the Church. It awakened the spirit of the Church for people."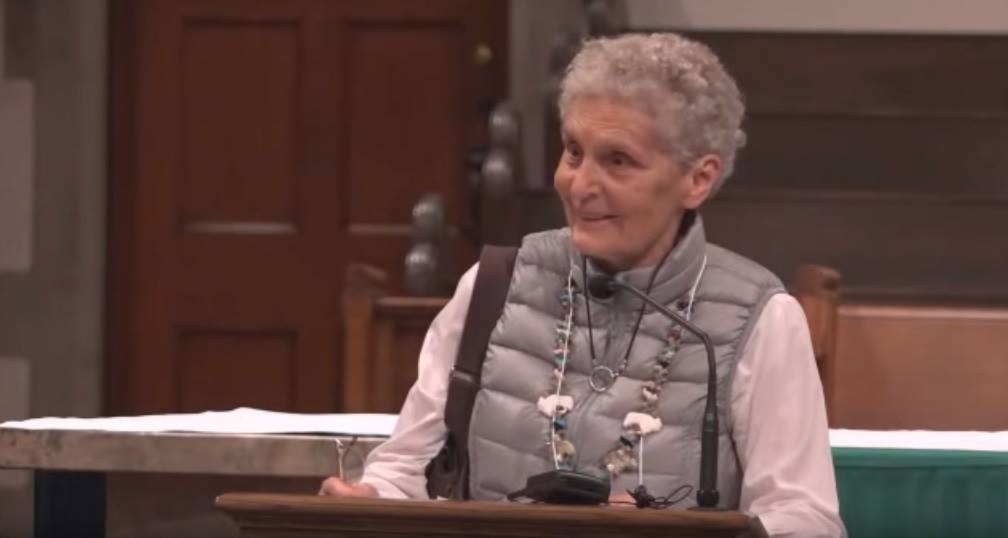 Boyle, who remained friends with Langan over the years, remains particularly grateful for her mentor's firm belief in experiential learning, calling her a groundbreaker, and says she received far more than she expected from the program.
"I entered St. Mike's thinking I was going to have a great professor but I also discovered a great friend."
For Boyle, Langan was someone who took firm stands but had respect for all, someone with impressive "moral fibre."
Today Boyle is a high school teacher and remains particularly impressed by the new Christianity & Culture graduates she meets as colleagues.
"They are mature and well versed in the history of the teachings of the Church, as well as appreciative of the Church's beauty."
Collegium Member Msgr. Sam Bianco knew Dr. Langan from his time as rector of St. Michael's Cathedral and then as pastor of Corpus Christi Parish in east-end Toronto.
"We would often chat about things theological after Mass," he recalls. "She spoke of teaching students about 'critical fidelity' to their faith and cared not only about the intellectual wellbeing of her students but also about them personally and what was happening in their lives. She was a true woman leader in the Catholic Church."
Over the years, Dr. Langan was honoured numerous times. In 2006, she and her husband Thomas received papal honours for their contributions to the Church. She was named a Lady of St. Sylvester for her work in the Christianity & Culture Program, as well as for her adjunct work at St. Augstine's Seminary, while her husband Thomas was made a Knight of St. Sylvester for his work in Catholic education.
In 2016, she was presented with the Catholic Teachers' Guild Jean-Baptiste de la Salle Award for her work in Catholic education.
The year 2017 saw the introduction in the annual Langan Lecture in Christianity and Culture at St. Michael's.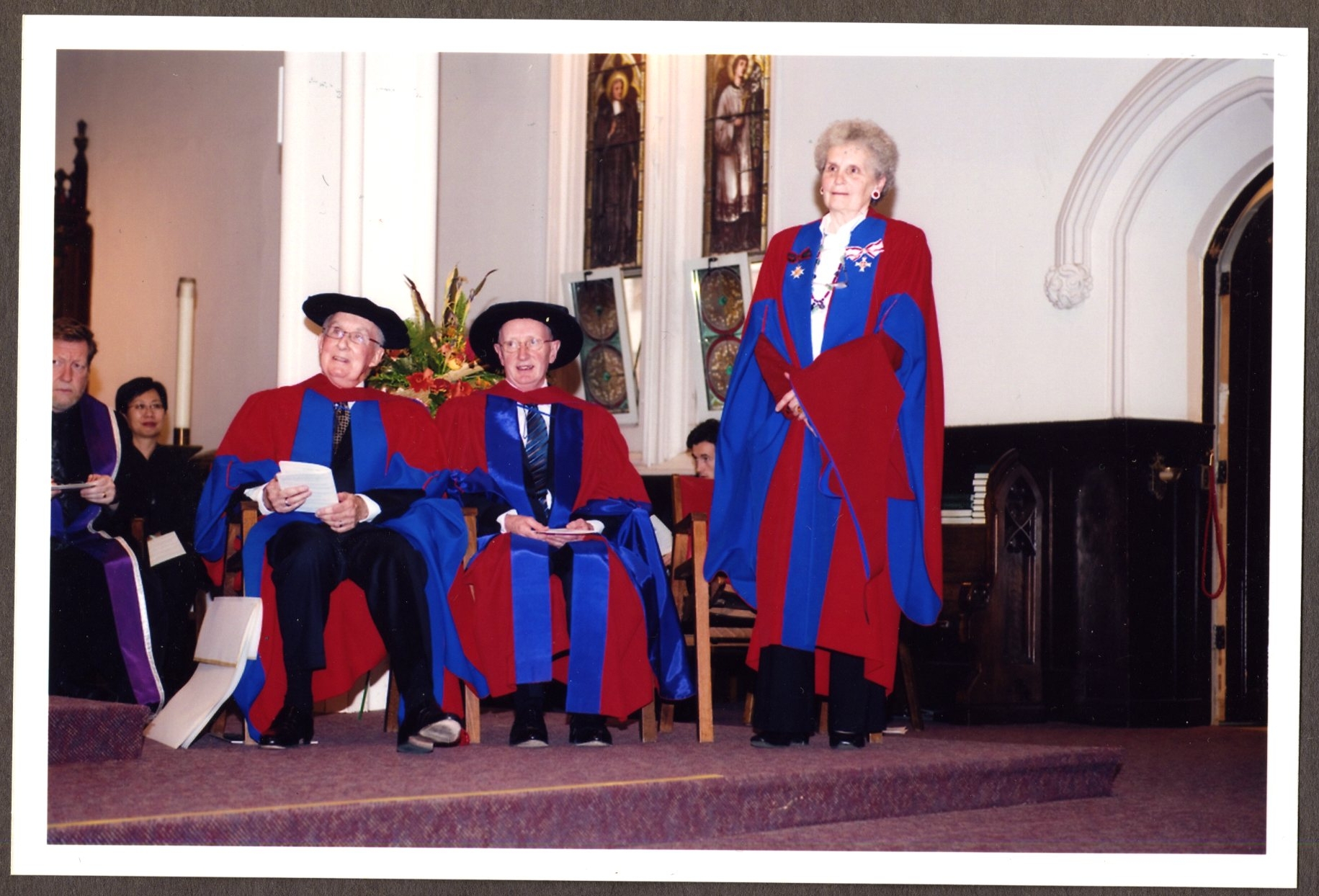 Recently, Dr. Langan noted in a public address that "…at university, you can learn to expand your community from family and friends … to all of mankind."
Daughter Claire notes that her mother taught right up until her death, serving on the faculty of Mary, Mother of God School in Toronto, an independent Catholic school.
Silano echoes the notion of Langan's life remaining full.
"Janine…was still volunteering four days a week to teach high school kids at Mary Mother of God school…With one of her book clubs, she had just finished a multi-year reading of the Divine Comedy. People who had been her students four or five decades ago were still on her prayer list and in steady contact with her, seeking her wisdom as they tried to make sense of their mid-life (or later) circumstances."
Predeceased by Thomas in 2012, Langan leaves five children and 11 grandchildren.
A funeral Mass is to be celebrated on Monday, Dec. 27 at 10 a.m. at St. Basil's Church.
University President David Sylvester says the University is considering ways to honour Dr. Langan when COVID restrictions ease. Plans will be announced in the coming months.