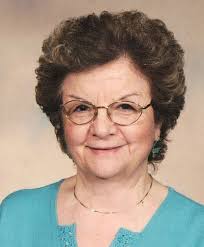 The University of St. Michael's College is mourning the loss of Sr. Johanna D'Agostino, IBVM, who served the community in numerous ways over her long career.
Many will remember Sr. Johanna from her days as part of the Campus Ministry team, where she worked from 1985-1990. Before joining the ministry team she also served as Dean of Women at Loretto College, so she was a familiar face on campus.
From 2006 to 2012 she served as the representative of the university's founding women's orders on the Collegium, St. Michael's governing body. A Master of Religious Education graduate from the university's Faculty of Theology, she also acted as a field placement supervisor for the Faculty's Master of Divinity program.
"Johanna was a wonderful support and inventive member of the team," recalls Fr. James McConica, CSB, who was St. Michael's president when Sr. Johanna was in campus ministry. "It was she who made a success of the Parents' Day project I launched when I realized how many of our first-year intake were the first members of their families to attend university. But her contribution ranged far beyond that, into most areas of student activities and social life."
An article dated Oct. 16, 1986 in The Mike, St. Michael's student newspaper, announced that Sr. Johanna was moving from a part-time position to a full-time one, forming a new chaplaincy team with Fr. John Gaughan, CSB. The article noted that the campus ministry team was to provide the St. Michael's community with both religious and supportive programs, including a daily mass at 11:15 in the student chapel, a Sunday folk mass, evening and weekend retreats, private counselling and other supports. Sr. Johanna was also responsible for introducing what the article called "a relatively new programme," the Rite of Christian Initiation of Adults (RCIA), designed for adults seeking to enter the Catholic Church.
Sr. Johanna's career in education was impressive. She served as a teacher and a principal, and wrote textbooks on teaching at the elementary level. She worked as a primary education consultant, and taught in the Teacher Education program at Brock University. She was elected her order's Vicar General in 1999.
She left St. Michael's to take up a position at Catholic Charities of the Archdiocese of Toronto, offering workshops to parishes on pastoral skills. She rounded out her career as the Pastoral Assistant at Blessed Sacrament Parish in North Toronto.
A busy volunteer, Sr. Johanna lent a hand at the Canadian Red Cross, Development and Peace, and with her order's justice and peace work.
A private funeral will be held at Presentation Manor on Friday. A memorial mass will be held at a later date.
The St. Michael's community extends its sympathy to the Institute of the Blessed Virgin Mary on the loss of Sr. Johanna.