Dear colleagues,
It's with great joy that I share news of six new colleagues joining us at St. Mike's as of July 1, 2017. You can read more about them, below. I want to thank all the very many people who have been involved with and supported this significant renewal of teaching in our sponsored programs, and in particular, I'd like to thank the members of the six search committees for their thoughtful, prudent, and fruitful efforts. Our new colleagues are very excited to join us, and I am confident our students will be just as excited to meet their new professors!
Best,
Randy Boyagoda
Principal and Vice-President
University of St Michael's College in the University of Toronto
* * *
Meet St. Mike's Six New Assistant Professors
Máirtín Coilféir
Celtic Studies
Máirtín is from Navan, Co. Meath in Ireland. He holds a BA and PhD from Trinity College, Dublin and has spent time working in the National University of Ireland, Galway and University College, Dublin. He is interested in literature, translation, theatre, humour and ethics, among other things, and is currently working on a manuscript of The Adventures of Huckleberry Finn in Irish. His book on writer Alan Titley will be published this year (2017). He is also editor of the Irish-language academic journal Comhar Taighde.
He has long been fascinated with minoritized languages and with indigenous or traditional music forms, and has spent the last year travelling through Europe and South America in the pursuit of other modes of aesthetics. His latest research reflects this curiosity as Máirtín investigates the various representations of the exotic and foreign in Irish-language texts, particularly those published under a state translation scheme run between 1930 and 1960. Finally, outside of class, he enjoys sport and the outdoors, writing, travelling, and learning new things.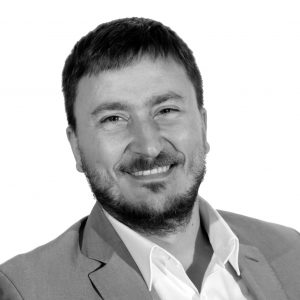 Paolo Granata
Book and Media Studies: Marshal McLuhan and Print Culture
Paolo is joining the University of St. Michael's College after spending 15 years at the University of Bologna, Italy, where he almost entirely established his own academic career in research, teaching, and public engagement.
Nurtured by the century-old tradition of his Alma Mater, Prof. Granata's research and teaching interests lie broadly in the area of Aesthetics, Medium Theory, Heritage Communication, and Visual Culture. He has authored a number of essays and book-chapters published in English, French, and Spanish. His main books are: Arte in Rete (2001), Arte, estetica e nuovi media (2009), Mediabilia (2012), and Ecologia dei media (2015); his latest works is the upcoming Introduction to Media Ecology (2018).
Paolo may also be familiar to some at St. Mike's – from 2015 to 2017, he was Visiting Professor and Program Curator at the McLuhan Centre for Culture & Technology, University of Toronto.
Currently Paolo acts as co-curator of the McLuhan Salons series and as Chair of the Toronto School Initiative. As a cultural strategist and champion of urban sustainable development, he is also involved in the bid to designate Toronto as UNESCO Creative City of Media Arts. He is a board member of the Media Ecology Association.
Paolo aims to raise public awareness about the role Universities should play in the 21st century: to provide an environment of social cohesion; to create the conditions for human development; and to facilitate innovation, creativity, and critical thinking.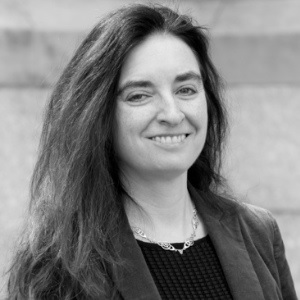 Alison More
Mediaeval Studies
Alison's research investigates the intersections between social and religious culture in Northern Europe from 1250 to 1450. She is particularly interested in the evolution of female quasi-religious groups, especially those whose history is often ignored. As a passionate Latinist, Alison is interested in alternative interpretations of absences and inconsistencies in the historical record. Her approach combines innovative historical investigation with rigorous textual analysis. This has resulted in publications that explore and offer new insights on gender roles, preaching, Franciscan identity, and changing images of sanctity in later medieval Europe. Her recent publications include Fictive Orders and Feminine Religious Identities (Oxford University Press, 2017) and (with Elizabeth L'Estrange) Representing Medieval Genders and Sexualities (Routledge, 2016).
Alison joins St. Mike's from the Centre for Medieval and Early Modern Studies at the University of Kent in the United Kingdom where she designed and taught core courses on Latin and palaeography. She honed her skills in Rome under the tutelage of Reginald Foster, and has further developed them through teaching and research fellowships at Harvard, the University of Edinburgh, and Radboud Universiteit. Alison has also served as a commentator on medieval culture on radio and television in Europe and North America.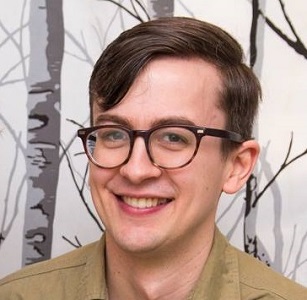 Felan Parker
Book and Media Studies: Electronic and Digital Media
Felan is an interdisciplinary scholar of media and culture, specializing in digital media, games, and film. His current research, supported by a SSHRC Insight Development Grant, explores the production, distribution, and reception of independent or "indie" digital games with a particular focus on the role of intermediary actors like curators, critics, and community organizers in the cultural ecosystem of the game industry. His dissertation critically examined popular debates about the relationship between games and art, in context of the more general cultural and aesthetic legitimation of games.
Felan's other interests include Canadian indie games, media industries, transmedia franchises, blockbusters and spectacle, authorship, genre, and analog games, and he is co-editing Beyond the Sea: Critical Perspectives on Bioshock, an anthology of essays on the influential game series. Felan's work has been published in leading journals and presented at conferences around the world, and he is a member of the executive committee of the Canadian Game Studies Association. Previously, he held a SSHRC Postdoctoral Fellowship at Concordia University's Technoculture, Art and Games Research Centre, and he completed his Ph.D. in Communication & Culture at York University.
Outside of his academic work, Felan is the co-founder of Toronto Outdoor Picture Show, the not-for-profit organization that produces film screenings in parks across the city, including the popular Christie Pits Film Festival.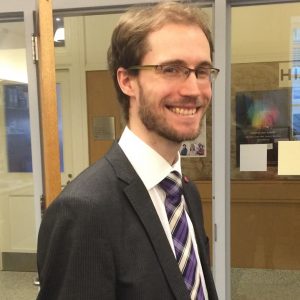 Jean-Olivier Richard
Christianity and Culture: Christianity and Science
Jean-Olivier grew up in a suburb of Montreal, received his bachelor's degree of arts from Concordia University in 2009, and completed his Ph.D in the history of science and technology department at the Johns Hopkins University in 2015-16. In 2016-17, he conducted research as a Cain Postdoctoral Fellowship at the Chemical Heritage Foundation in Philadelphia. He joins the Christianity and Culture faculty with the goal of introducing St. Mike's students to the fascinating interface of science and religion throughout history.
Jean-Olivier's academic interests include the relationship of natural philosophy with Christian theology in the early modern era, Jesuit history, environmental history, and the history of alchemy, astrology, and magic. What ties these subjects together is his fascination with the polymathic endeavours and universal systems of ecclesiastical thinkers, as well as the ways in which the past — real or imagined — inspired early modern discoveries. His current research focuses on the life and world of the French Jesuit Louis-Bertrand Castel (1688-1757), with a particular emphasis on his theory of the action of man on nature. J-O is revising his dissertation, "The Art of Making Rain and Fair Weather," into an intellectual biography that will foreground Castel's intellectual contribution — including his famous color harpsichord — to the Enlightenment.
J-O's other interests include New France's intellectual and military history, as well as cognitive sciences. In his spare time, he draws, practices and teaches martial arts, and volunteers for Action Haiti, a Quebec-based organization working with Haitian schools.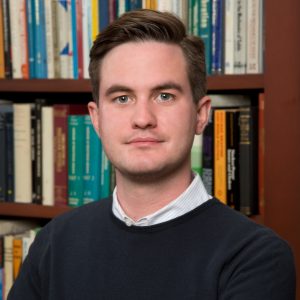 Stephen Tardif
Christianity and Culture: Christianity, Literature, and the Arts
Stephen earned his PhD in English in 2016 from Harvard University, where he taught both undergraduate tutorials and graduate seminars. A five-time recipient of Harvard's Certificate of Distinction in Teaching, Stephen was also awarded the Bowdoin Prize for best graduate essay in the humanities and the Francis James Child Prize for excellence in teaching. He has been a fellow at the Mahindra Humanities Center and a pre-doctoral visiting scholar at the Academy of Arts and Sciences. Stephen's research focuses on the intersection of literary form and authorial self-making in 19th-century British poetry and prose. His dissertation, The Practice of Form: Arts of Life in Victorian Literature, was supported by the Andrew A. Mellon Foundation.
A native of Toronto, Stephen received his M.A. in English in 2007 from the University of Toronto and his B.A. Hons. in 2006 from St. Michael's College where he majored in English and Christianity and Culture. Stephen is thrilled to be returning to his hometown and to the Christianity and Culture Program.